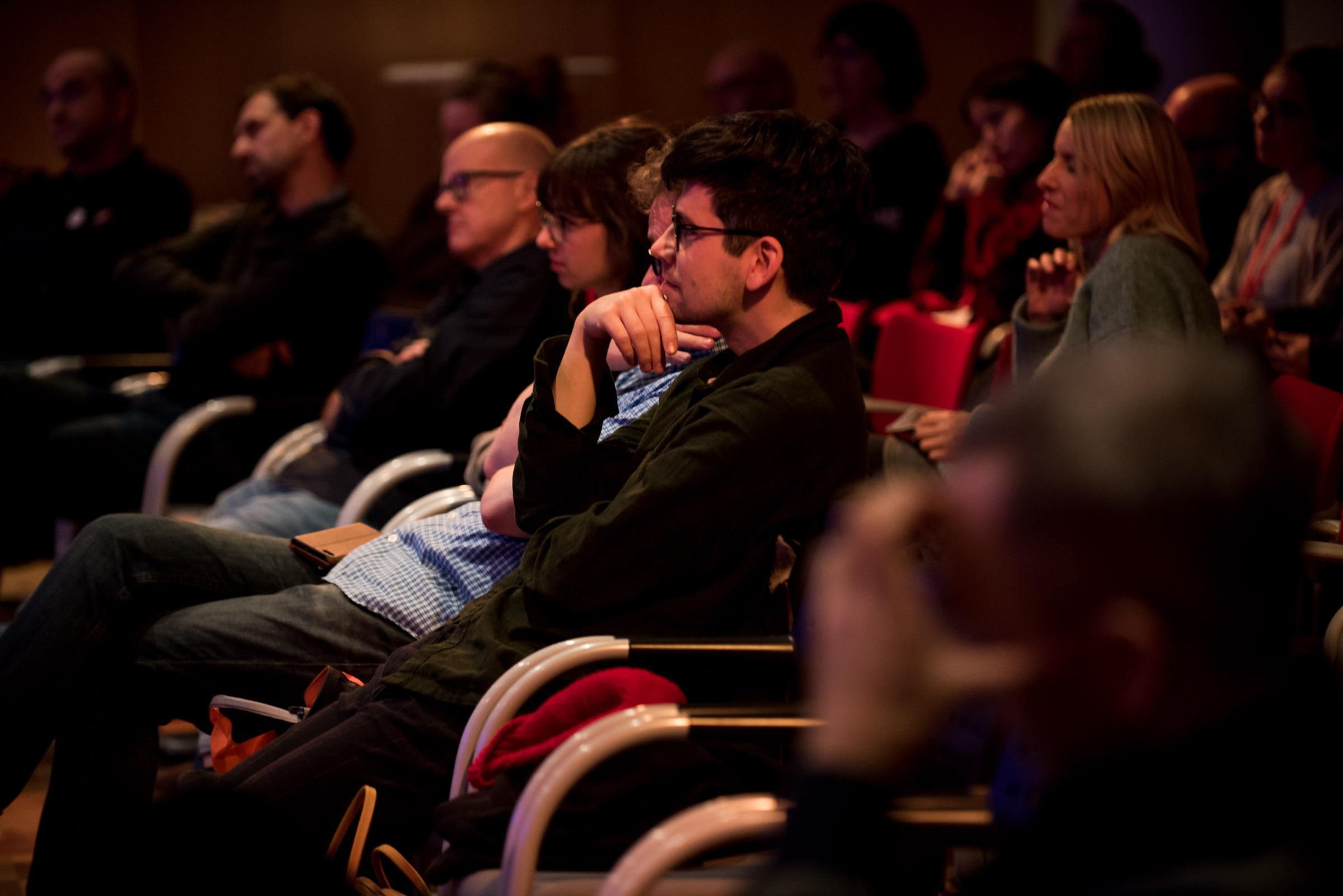 AG DOK – Filmfestivals: Freund oder Feind?
Accredited guests welcome
Filmfestivals aller Art haben im vergangenen Jahrzehnt enorm an Popularität gewonnen, das gilt insbesondere für Dokumentarfilmfestivals. Eine logische Entwicklung, heben sich diese Events doch durch ein sorgfältig kuratiertes Filmprogramm, exklusive Wettbewerbe und Filmgespräche mit Gästen aus aller Welt vom alltäglichen Kinobetrieb ab. Durch das dichte, auf wenige Tage fokussierte Programm ist es den Festivals außerdem möglich mit individueller Ansprache das jeweilige Zielpublikum für sich zu gewinnen. Doch was bedeutet die zunehmende Relevanz von Festivals für die Branche? Welche Auswirkung hat sie auf die klassische Auswertungskette von Kinodokumentarfilmen? Durch die Expansion des digitalen Marktes befindet sich diese aktuell im Umbruch – eine Entwicklung, die durch die Corona-Pandemie noch verschärft wurde.
In zwei geschlossenen Workshops formulieren alle beteiligten Branchenplayer, die Filmemacher*innen, Produzenten*innen, Verleiher*innen und Kinobetreiber*innen ihre Anforderungen und Wünsche an Festivals. Gemeinsam gehen wir der Frage nach, wie die Festivalwelt aussehen muss, um die ideale Grundlage für eine erfolgreiche Auswertung von Kinodokumentarfilmen zu bieten. Für die Workshops konnten wir die Filmemacher*innen Susanne Gluth (gluthfilm) und Hauke Wendler (Pier 53), die Produzent.innen Ira Tondowski (Tondowski Film) und Erik Winker (CORSO Film), die Kinobetreiber*innen Christian Pfeil und Petra Rockenfeller gewinnen. Die Perspektive der Vertriebe werden Elina Kewitz (New Docs) und Stefan Kloos (Rise and Shine World Sales) vertreten, für die Verleiher*innen sind Holger Recktenwald (mindjazz pictures) und Joachim Kühn (RealFiction Filmverleih) dabei. Simone Baumann (German Films) und Kathrin Mersmann (FFHSH) werden für die Förderungen sprechen.
Die Ergebnisse der Workshops werden um 14:00 Uhr öffentlich präsentiert.
When & Where
If you are accredited for DOK Leipzig please login to add the event to your personal schedule.
Moderator
Susanne Binninger
AG DOK
Berlin
Daniel Sponsel
Dok.Fest München
Munich