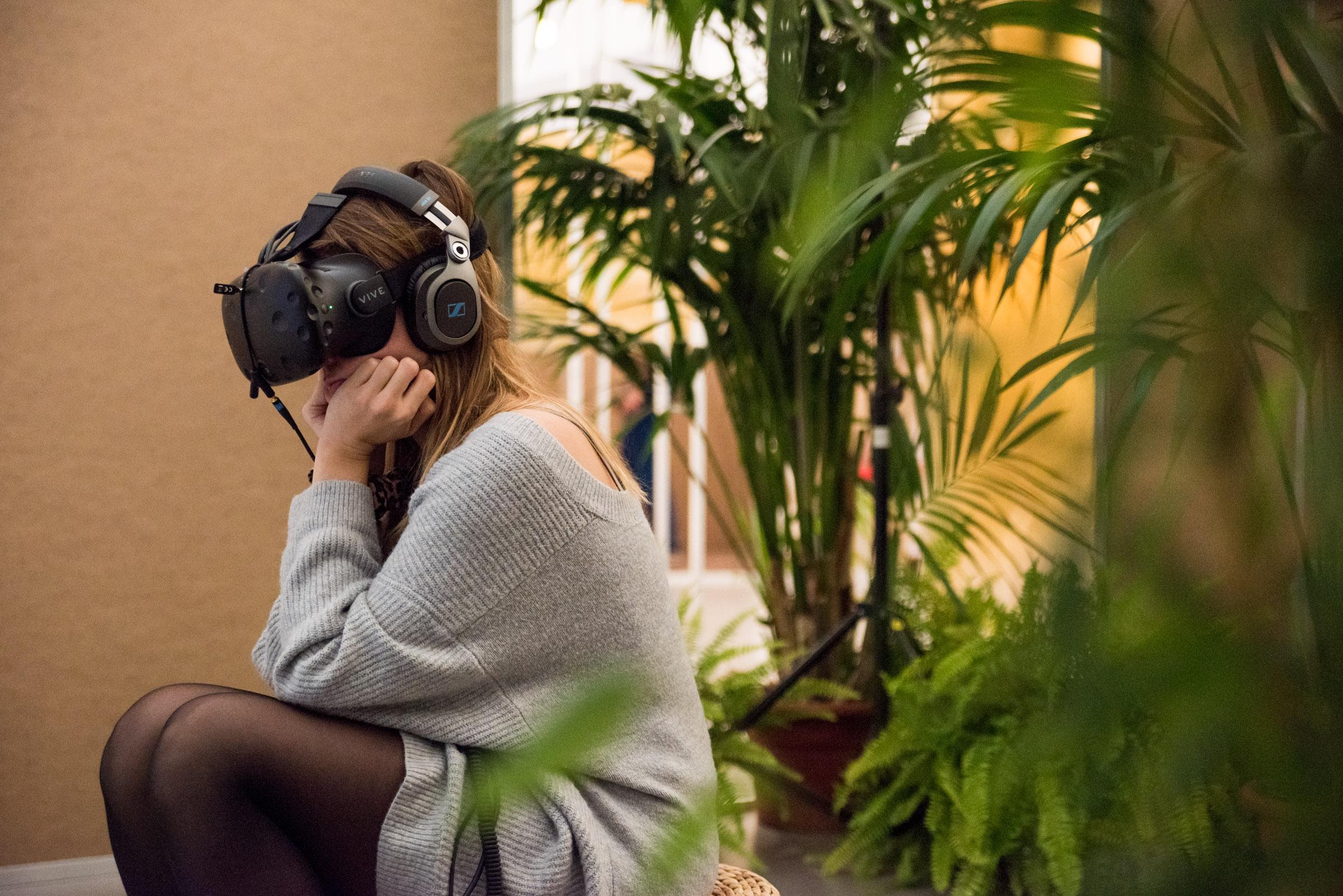 DOK Exchange Keynotes
Prior registration required
For our international guests who can't visit the DOK Neuland exhibition, the DOK Exchange keynotes give you the opportunity to connect with cutting-edge storytellers, artists, and content creators.
Pre-pandemic life exposed an out-of-control acceleration and we seem to suffer from a collective burnout. The forced deceleration of the lockdowns took a toll and the way we encounter each other has been massively transformed.
Nevertheless, we will transfer the uplifting spirit of DOK Exchange into a collectively shared safe space from our homes. The one-day community-building event focuses once again on learning from each other, a space to explore the freshest views and ideas of XR storytelling. Apart from imaginary competition, we aim to put into perspective the huge and endless potential of new technology and explore our liability towards society, users and ourselves.
Closed works in progress sessions will also be accessible for registered guests.
Find more information and the registration form here.
When & Where
If you are accredited for DOK Leipzig please login to add the event to your personal schedule.
Moderator
Panelists
Krzysztof Garbaczewski
Dream Adoption Society
Białystok
Ágnes Karolina Bakk
Moholy-Nagy University of Art and Design, Innovation Center
Budapest
Anna Mauersberger
HeartWire
Seelbach
DIVA Miyake-Mugler
London

Harry Silverlock
Crystal Compass
Bristol
Niki Smit
Monobanda
Utrecht