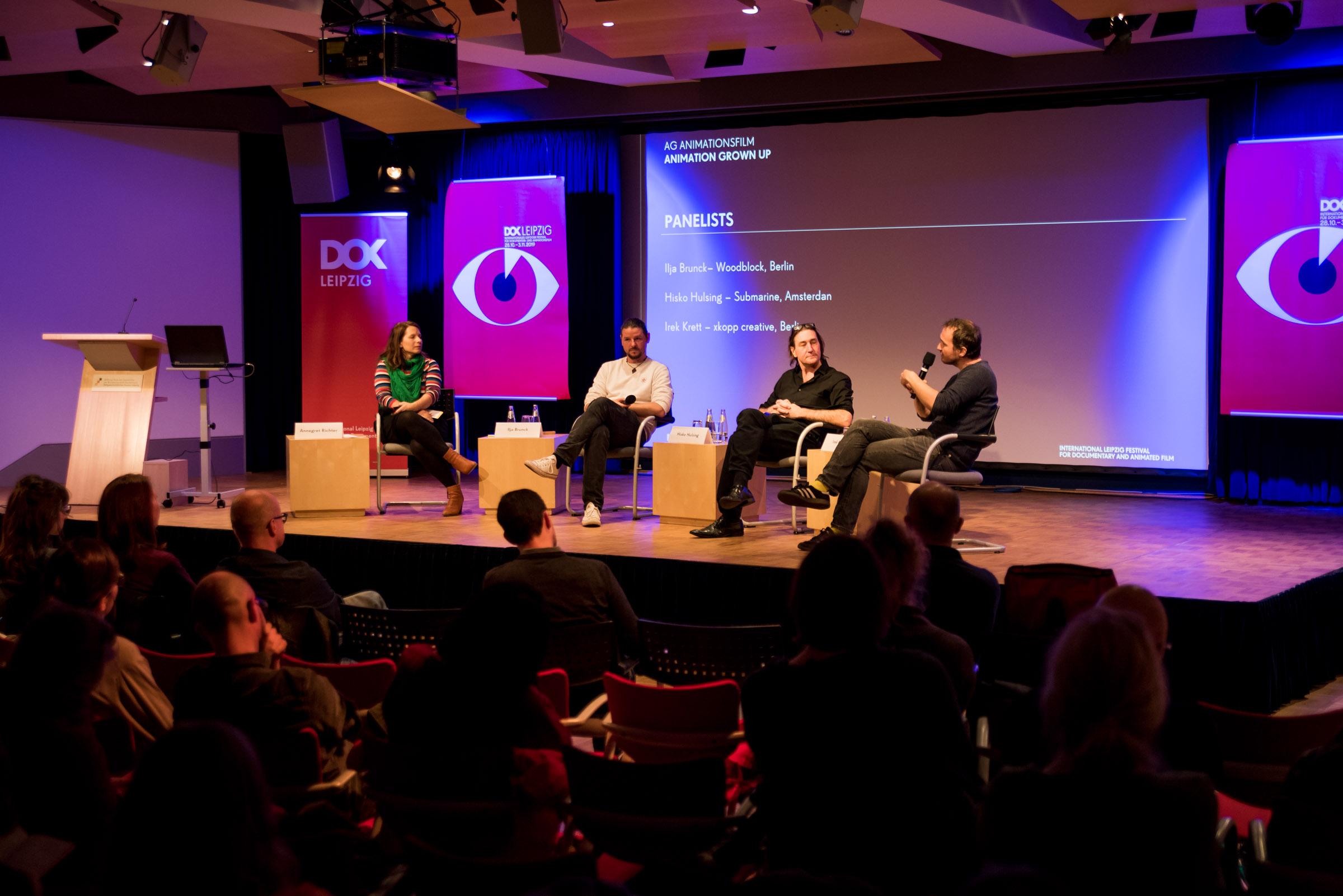 DOK Partner Presentations
Partner Presentation: AG Animationsfilm
Accredited guests welcome
Curious about German animation? Catch a glimpse at brand new German animation and animated documentary projects at this Partner Presentation! Learn more about how the films were made and participate in our Q&A with the producers and directors and discover something new for your festival or slate!
The first project is an animated documentary TV-series that was produced by ZDF das kleine Fernsehspiel and ZDF digital. The series consists of 11 short films that visualise personal stories about political change in East and West Germany at the end of the 80s and early 90s. The stories are told by the protagonists themselves who contributed their memories to a digital audio-podcast called My Change – Our Unity? (Meine Wende – Unsere Einheit?).
The Last Whale Singer, still in pre-production, is the first feature animation that was selected for the initiative Outstanding Films for Children, which is a nationwide funding scheme created by public broadcasters, regional and national film funds and representatives of the German film industry and politicians. It tells the story of a teenage humpback whale who must face his fears and summon a mystical song to save the oceans from destruction by a monstrous creature. The film will be produced by Telescope Animation and directed by Reza Memari who also wrote the script. A series and a game are in development.
The third project is Student Academy Award-winner Ahmad Saleh's (Ayny, 2016) brand-new short Night. The project was awarded the film prize for emerging Arab-German co-productions of the Robert Bosch Foundation in 2017. The stop motion animation, a co-production between Jordan, Qatar, Palestine and Germany, is now ready for distribution and looking for its world premiere.
When & Where
If you are accredited for DOK Leipzig please login to add the event to your personal schedule.
Moderator
Annegret Richter
Managing Director AG Animationsfilm
Leipzig
Panelists
Meine Wende – Unsere Einheit?
Lucia Haslauer
ZDF Kleines Fernsehspiel
Mainz
Katrin Rothe
Director of episode Selbständig
Berlin
The Last Whale Singer
Maite Woköck
Producer Telescope Animation
Hamburg
Night
Ahmad Saleh
Short film director
Düsseldorf