DOK Partner Presentations
default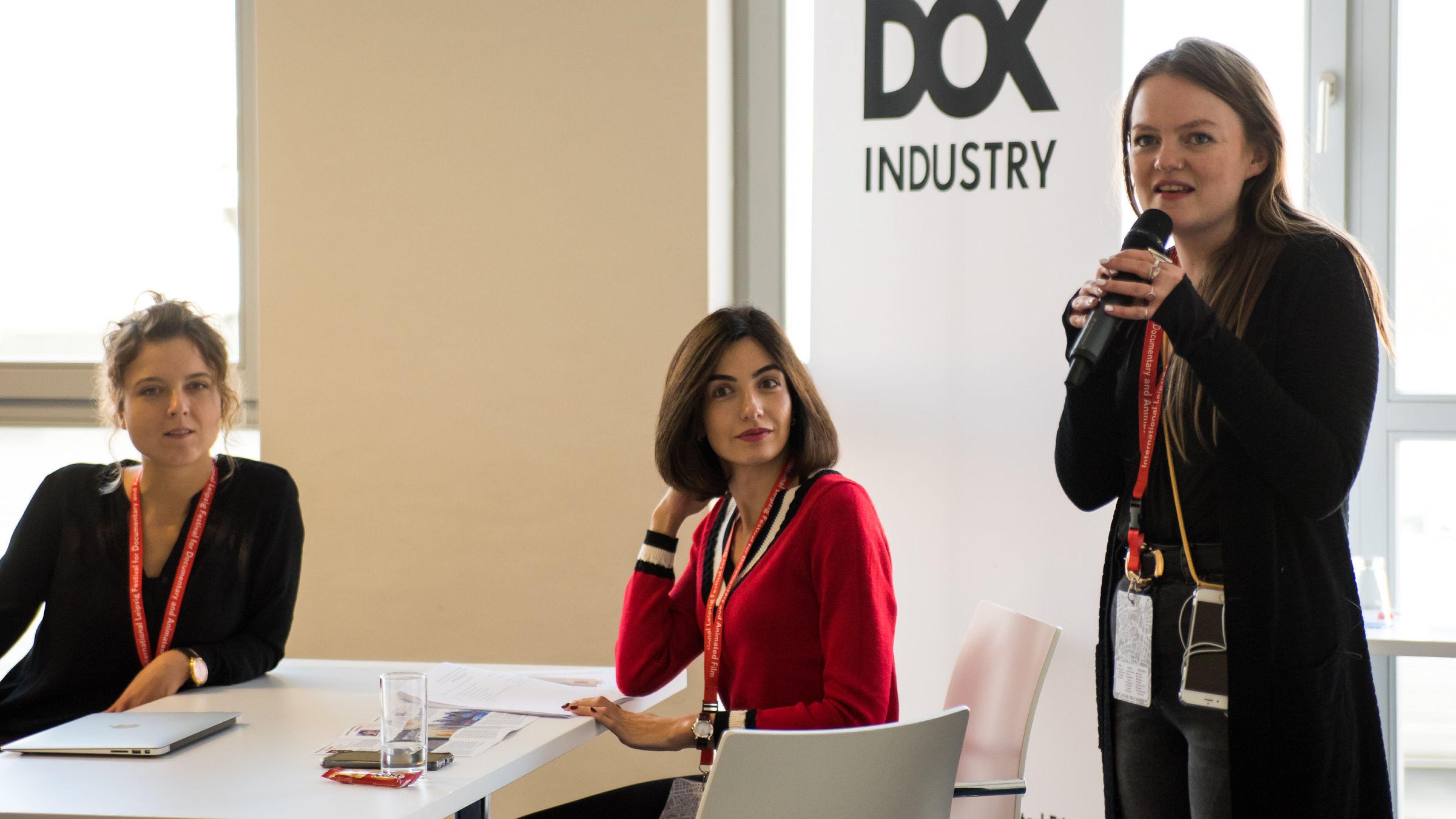 Discover new projects and professionals at the DOK Industry Partner Presentations.
One of the surprising benefits of a digital festival is the opportunity for more professionals to connect with each other online.
Each DOK Partner Presentation will highlight 5 new documentary films from certain regions, countries, and training programmes ready for international acquisition and to meet international partners. Featuring prerecorded presentations and moderated, bespoke round-table feedback, this is a not-to-be missed format for those of you looking for exchange and discussion.
Moderator: Brigid O'Shea, DOK Leipzig
Access: Accredited guests welcome
Language: English
Presentation Schedule
blue
16:00 – 18:00 Presentation Chiledoc
11:00 – 13:00 Presentation IEFTA
17:00 – 19:00 Presentation Polish Docs
12:00 – 14:00 Presentation Croatian Audiovisual Centre
16:00 – 18:00 Presentation IDF & Ex Oriente
11:00 – 13:00 Presentation DOC Nomads
The 2020 DOK Partner Presentations were hosted by Chiledoc, Croatian Audiovisual Centre, Doc Nomads, IDF – Institute of Documentary Film, IEFTA – International Emerging Filmmakers Talent Agency, and Polish Docs.
DOK Industry Programme is co-funded and supported by the Creative Europe MEDIA Programme of the European Union.