DOK Partner Presentations
default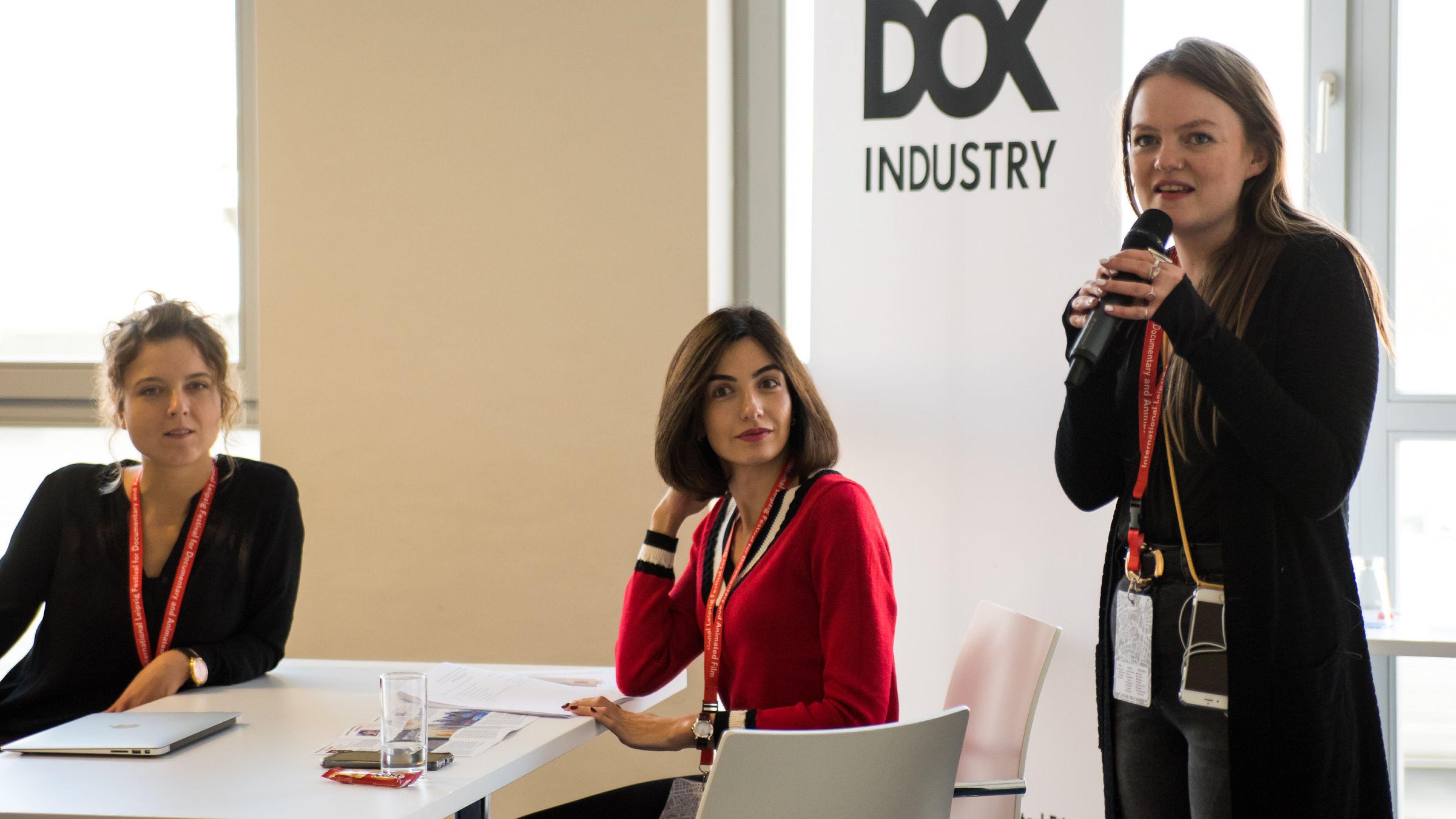 Discover new projects and professionals at the DOK Industry Partner Presentations.

Discover new, up-and-coming documentary films from our closest and most-loyal partners. DOK Partner Presentations highlight up to five new documentary films from certain regions, countries, and training programmes ready for international acquisition and to meet international partners. Featuring prerecorded presentations and moderated, bespoke round-table feedback, this is a not-to-be missed format for those of you looking for exchange and discussion.
This year's DOK Partner Presentations are hosted by Chiledoc & ProChile and European Film Market Doc Toolbox Programme.
Access
Accredited guests welcome
Chiledoc & ProChile
Don't miss the newest documentaries coming out of Chile. Together with our dear partners from Chiledoc we selected five of the most promising and creative projects to be presented online and discussed with festival programmers and decision makers at a virtual round table.  
Chiledoc gathers the Chilean documentary film sector under two principles that identify them: the partnership character of the documentary film community and the diversity of its productions.
When & Where
EFM Doc Toolbox Programme
Discover the latest documentaries by alumni of EFM's Doc Toolbox Programme. We've invited four amazing international projects to be presented online and followed by a virtual roundtable featuring festival programmers and decision makers. 
The Doc Toolbox Programme is aimed at producers or producing filmmakers from the documentary sector and designed specifically to endow documentary creatives from equity seeking  groups with market intelligence, business tools and connections.
When & Where