Accessibility
default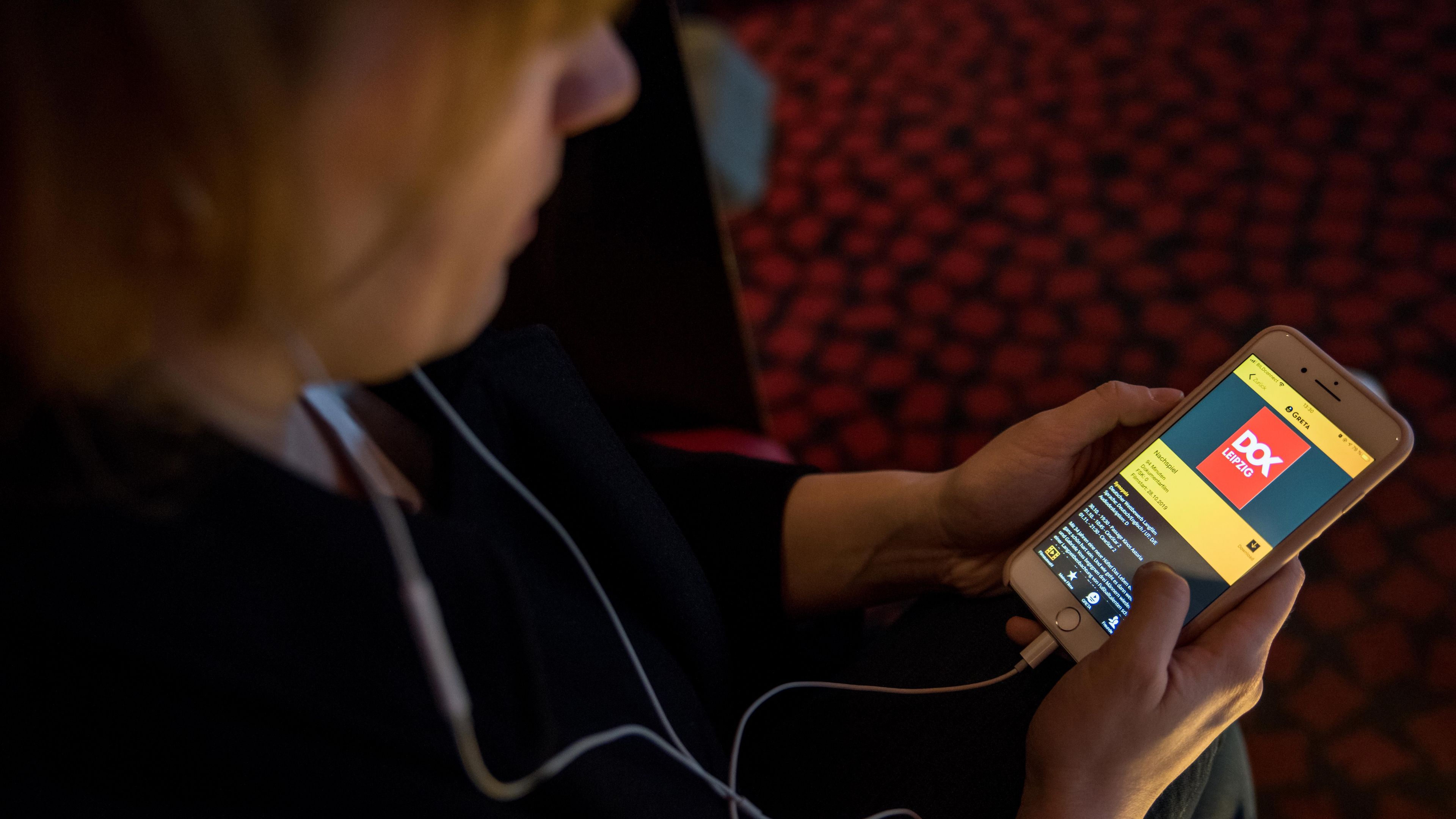 We are working to make DOK Leipzig as barrier-free as possible.
Accessibility of our Festival Cinemas
Accessibility means enabling all people access to rooms, events, information and services. Although DOK Leipzig is dependent on the infrastructure of the festival's different venues, it does its absolute best to provide access. In DOK Leipzig's case, inclusion means enabling people with very different living situations and conditions to be able to watch and discuss films together. Many of the cinemas have wheelchair access. You can find all information about the accessibility of our festival cinemas and venues here.
Tickets
Registered people with disabilities are eligible for discounts. A person accompanying a registered person with a disability with "B" in their identity documents is entitled to a free ticket. Please find more information on tickets here.
Audio Descriptions and Smartphone Rentals
For chosen films from our Official Selection, we offer German Audio Descriptions via the app GRETA. The app is free and it is useful to install it before the screening already. You can also borrow a smartphone with headphones at CineStar and Passage Kinos.
You will find an overview of films with German Audio Description in time before the festival here as a PDF. It will be released at the same time as our film programme.
German Subtitles and Subtitles for the Deaf or Hard-of-Hearing (SDH)
Most films at DOK Leipzig are shown in their original version with English subtitles. However, for a selection of films we provide German subtitles and subtitles for the deaf or hard-of-hearing on screen. Please note SDH-subtitles will be provided in German and enable viewers who do not understand the film's original language or English to access German subtitles. 
Q&A with the filmmakers in German Sign Language
Selected Q&A with the filmmakers will be translated into German sign language. More details will be published soon. 
Hearing loop
Hearing loop for hearing device and cochlear implant available within Passage Kinos Astoria. 
Questions?
Detailed information on planning your visit will soon be available here on the website. You can also reach out to our contact person for accessibility as from summer.
The barrier-free offer is supported by the Saxon State Ministry of Science and Art. This measure is co-financed with tax revenues on the basis of the budget approved by the members of the Saxon State Parliament.
Zur Website des Sächsischen Staatsministeriums für Wissenschaft, Kultur und Tou…