Accessibility
default
We are working to make DOK Leipzig as barrier-free as possible. Every year, we produce audio descriptions and SDH subtitles (both in German) for a selection of our festival films to offer barrier-free cinema experiences.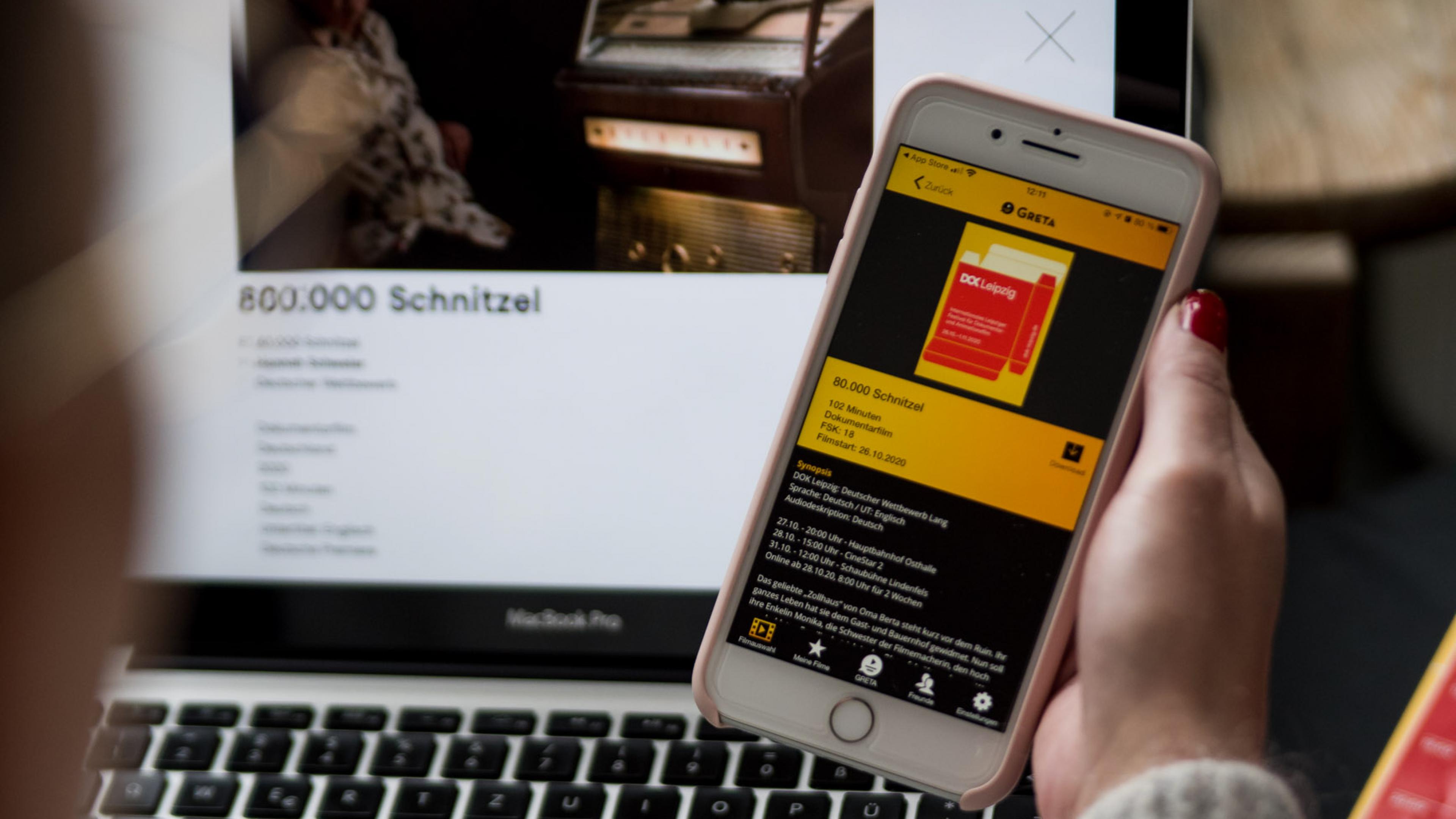 Accessibility of our Festival Cinemas
Our aim is to enable people with very different living situations and conditions to be able to watch and discuss films together. Many of the cinemas have wheelchair access. You can find further details about the accessibility of our venues soon here on our website.
Audio Descriptions
For several films in our programme we offer German Audio Descriptions via the app Greta. The app is free and it is useful to install it before the screening already. 
We will provide a PDF with information about the films with German audio descriptions here as of October.
German Subtitles and Subtitles for the Deaf or Hard-of-Hearing (SDH)
Most films at DOK Leipzig are shown in their original version with English subtitles. However, for a selection of films we provide German subtitles and subtitles for the deaf or hard-of-hearing on screen. Please note that SDH subtitles will be provided in German and enable viewers who do not understand the film's original language or English to access German subtitles. The subtitles will be shown on screen.
We will provide a PDF with information about the films with German subtitles here as of October.
Hearing loop
Hearing loop for hearing device and cochlear implant available within Passage Kinos Astoria. 
Programme Offers at Free Entry
We screen a selection of our competition films at free admission at our pop-up cinema in Leipzig's central station and at the Polish Institute every day during the festival week. Please check our programme calendar (available from October) for more details.
Our DOK Neuland exhibition is also opening its doors at free entry. You are invited to visit daily during the festival week.
In addition to the film programme, you are also welcome to join the audience of our masterclasses and talk series DOK Speaks Up. If you missed the onsite events you can catch up on all talks in our media library.
Programme for Kids and Teenagers
Yes! Have a look at our Kids DOK series presenting films for all 5+. Discover funny, exciting and thought-provoking films for all age groups. See you at the cinema?
Questions?
Pease contact our Programme Team if you have further questions about the barrier-free programme offers at our festival.
Paula Schumann
Phone: +49 (0)341 30864 1024
Email: inklusion [at] dok-leipzig [dot] de
The barrier-free offer is supported by the Saxon State Ministry of Science and Art. This measure is co-financed with tax revenues on the basis of the budget approved by the members of the Saxon State Parliament.