DOK Co-Pro Market
default
The DOK Co-Pro Market is a co-financing and networking event, connecting producers with colleagues to finance new creative documentary projects and granting exclusive access to the multifaceted German and international non-fiction markets.
About
The Co-Pro Market 2022 features 33 international documentary and animated documentary projects in development and matches project holders with new partners for co-production, financing and distribution. The Co-Pro Market expands networks, creates fruitful opportunities for new creative documentaries and affords glimpses into the documentary crystal ball to see future paths towards sustainability and equality.
Over two days, DOK Industry organises 850+ curated one-on-one meetings and plenty of informal networking opportunities in a friendly and welcoming setting. The next edition of Co-Pro Market takes place during the festival week of DOK Leipzig 2023 in Leipzig, Germany.
Partner delegations are invited to participate in the Co-Pro Market Open Programme that takes place alongside the main market activities. The programme consists of informal networking offers and discussions led by international experts who share their knowledge on the international market and co-production.
Join our team!
We are currently looking for a coordinator of the DOK Co-Pro Market and Short n' Sweet. Application deadline is 15 February. 
Awards 2022
Awards presented at the 2022 edition were: 
Saxon Award for the Best Documentary Project by a Female Director 
(along with 5,000 EUR)
Current Time TV Award
(along with 1,500 EUR) 
The EWA Diverse Voices Award
(along with 1,000 euros and a year-long mentorship by DOK Leipzig) 
Unifrance Doc Award
(along with subtitling services sponsored by TitraFilm and a Unifrance membership for its French producer)
Jury 2022
The Co-Pro Jury decides on the Saxon Award for the Best Documentary Project by a Female Director as well as the Unifrance Doc Award.
Sarah Anderson
Chicken & Egg Pictures
As Director of Operations & Innovation, Sarah Anderson oversees the strategy and achievement of goals for organizational effectiveness, financial performance, and talent development. Since 2014, she has overseen and implemented a range of projects at Chicken & Egg Pictures, including the development of the last two strategic plans. Previously, Sarah worked for the human rights organization International Center for Transitional Justice, where she managed the Program Office and non-fiction media initiative Pivot Pictures.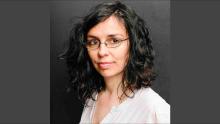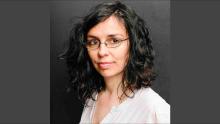 Vesna Cudic
Sky Studios
Vesna Cudic is the Head of Documentary Partnerships at Sky Studios, the production arm of the largest Premium Pay TV network in Europe. Vesna is tasked with developing relationships with leading filmmakers from across the globe to produce feature documentaries and series for Sky Group. Prior to Sky, Vesna set up and run MetFilm Sales, repping Sundance winner "The Reason I Jump" and executive producing 10 docs including Emmy nominated "Misha and the Wolves, Last Breath" and double BAFTA winner "Capturing Lee Miller". Vesna produced the Gaudi-winning and Goya/Rose d'Or/RTS/Broadcast nominated "The Return: Life After Isis", and launched Sheffield '22 Winner "A Bunch of Amateurs".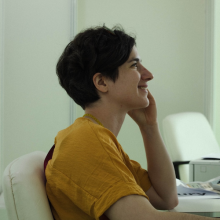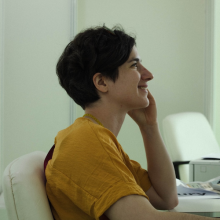 Babette Dieu
European Film Market – EFM
Babette Dieu holds a Master's degree in Anthropology. She has been working in film festivals and markets since 2016. She has had the chance to be part of the teams of Doclisboa (Portugal), FIFF (Belgium), DOK Leipzig (Germany), Marché du Film – Cannes Docs (France) and is currently coordinating the Toolbox Programmes at the European Film Market (Germany). She works and collaborated as a programmer in different film festivals: FIDÉ (France), Montreal Feminist Film Festival (Canada), Festival En Ville (Belgium) and Festival du Cinéma Allemand de Paris (France).
Meet the 2022 Selection Committee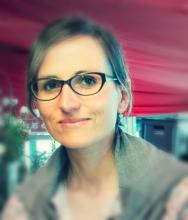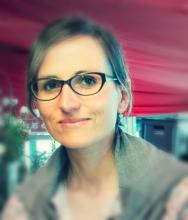 Anna Berthollet
Lightdox
Switzerland
After obtaining her Master's degree in Media and Marketing Sciences from the University of Geneva, Anna worked for several years in the banking sector, mainly as a project leader. In 2013 she undertook a career shift willing to invest her skills and knowledge into documentary producing. She graduated successfully from École Documentaire de Lussas in France and attended several European workshops for producers and filmmakers. Since 2015 documentary sales and distribution snapped her for the better and she now oversees all activities at Lightdox, with special care for Theatrical, TV and Festivals sales, and Impact Distribution.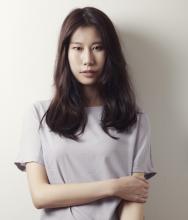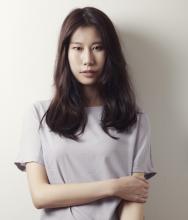 Heejung Oh
Seesaw Pictures
South Korea
Heejung Oh is the founder/producer at Seesaw Pictures, a boutique production and sales company in Seoul with a slate of award-winning films. She has produced documentary and fiction films that have strong records both in theatrical release and international festivals such as Berlinale, IDFA, CPH:DOX, and many more. She is working with young and established filmmakers with artistic visions and powerful questions. She is specialised in international co-production and an alumna of Eurodoc, Rotterdam Lab, and Berlinale Talents.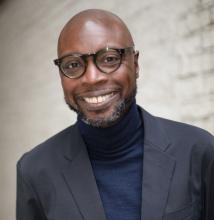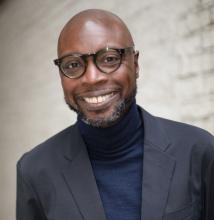 Derren Lawford
DARE Pictures
United Kingdom
Derren Lawford is the founder and CEO of DARE Pictures, a transnational studio launched in January 2022, dedicated to creating premium, inclusive and impactful content. During a career spanning over 25 years Derren has helped to launch two UK TV channels, two production divisions and the first Black national radio station in the UK and was part of the team behind the BAFTA award-winning film, The Black Cop. Prior to DARE Pictures, he was Creative Director at Woodcut Media, where he played a pivotal role in the creation of over 300 hours of TV and executive produced a trio of documentaries that sold to Netflix – the BFI funded feature documentary Generation Revolution, as well as Mandela, My Dad and Me, and Cut From A Different Cloth, both co-produced with Idris Elba. Over the past 5 years he has also independently helped develop and mentor 20 plus feature documentaries worldwide, including most recently Reporter/Refugee winner of the 10th ARD Documentary film competition in 2021.
Derren entered the industry as a trained journalist before helping to launch youth TV channel, whereits.at and then joining the BBC where he worked for over 10 years. There he helped to launch radio station 1Xtra, SVOD service BBC Global iPlayer, secured a number of BBC Three documentary commissions. He subsequently became the first Multiplatform Editor for BBC One's Panorama and the Multiplatform Executive Producer for the award-winning BBC Three series Our War. In addition to his role at DARE Pictures, Derren is a Trustee for Sheffield Doc/Fest, the Black Cultural Archives, and a mentor for international feature documentary filmmakers as part of the Documentary Campus Masterschool programme.
Project Archive
Want to discover the documentary projects that have been part of the Co-Pro Market in 2020 and 2021? 
Funded by the European Union. Views and opinions expressed are however those of the author(s) only and do not necessarily reflect those of the European Union or the MEDIA sub-programme of Creative Europe. Neither the European Union nor the granting authority can be held responsible for them.