Press Area
default
Welcome to the press area of DOK Leipzig! The press department supports journalists in reporting on the festival.
All year round we inform interested journalists about the latest news at DOK Leipzig. On this page you will find our latest press releases and information about the press accreditation for journalists.
Press Mailing List
Please contact us and we will add you to our press mailing list:
Pictures and Logos
Visit our press download area if you need pictures of the festival or our logo.
Press Accreditation
Journalists who cover the festival as reporting press will be accredited to DOK Leipzig 2022 free of charge. Please provide as much detail as possible about your planned coverage. We reserve the right to request proof of the journalistic work and to possibly refuse a free accreditation in individual cases.
Press accreditation is open from 22 August 2022.
Alternatively, you can apply for regular accreditation for a fee. All information can be found here: Accreditation.
Press Office
Nina Kühne
presse [at] dok-leipzig [dot] de
+49 (0)341 30864-1070
Press Releases 2022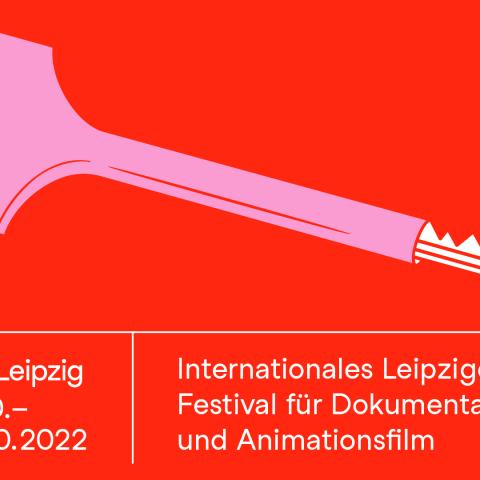 DOK Leipzig will host its 65th edition in local cinemas and venues once again — a decision that signals the festival's continued commitment to bringing back cinema culture and shared festival experiences.
From 17 to 23 October, DOK Leipzig will screen new documentary and animated films from around the world, along with creative XR works and thematic film programmes. The team looks forward to welcoming numerous international filmmakers and guests to Leipzig, where works will be explored with audiences at film talks and master classes. Turning the focus back to on-site events is the festival's response to the noticable desire for direct exchanges among visitors and industry professionals.
However, some of the online features will continue in a reduced format, including recorded film talks. Selected films will again be available on demand throughout Germany via "DOK Stream" following the festival, with this year's lineup focusing on the award winners.
DOK Industry is also prioritising a return to physical attendance at events for film professionals. Some areas will still be accessible online, such as livestreams of project presentations and talks, along with two days of post-festival digital networking for participants.
As in previous years, this year's festival poster design was created by Leipzig graphic artist Stefan Ibrahim. It features the key to an old East German-style lock, which many audience members may still recognise. Further key imagery will be sprinkled throughout the festival's in-person and online offerings for audiences to discover.
"We deliberately allowed for many interpretations with our design," festival director Christoph Terhechte says. "The films and works in our programme are united by their curiosity about the world. They open up new perspectives and previously unknown worlds, so to speak. But the key is also always a symbol of home — people who have to leave their homes often keep their apartment key as a symbol of connection to their home, their origins and past. As a festival with an East German history, we opted for a key style from the German Democratic Republic."
A number of festival themes have already been selected. DOK Leipzig will emphasise its long-standing connection to Eastern Europe with a programme of current feature-length films that offer insights into life in the region's countries. The festival will also increase support for networking among documentary and animation filmmakers through new formats. Additionally, four of the programmes will explore the different artistic styles of animated film.
This year's Retrospective will focus on documentary works by female filmmakers from the GDR. The Homage is dedicated to renowned Serbian documentary filmmaker Mila Turajlić, whose work explores the historical significance of moving images. Two other programmes feature films that address the climate crisis, resource scarcity and environmental activism.
From today through 15 July, festival fans can secure Early Dove accreditation at a discounted rate for access to film screenings, talks with inspiring guests and industry events.
Free tickets for film screenings are available to anyone who takes part in DOK Leipzig's audience survey. The festival wants to get to know viewers better by gathering feedback from past and future visitors. The English version of the survey is available from 20 June via dok-leipzig.de.
Films and XR works can still be submitted until 1 July. The deadline for the DOK Co-Pro Market is 21 July.
Download the poster design: Press Download
Information on Early Dove Accreditation:  Accreditation
Information on Submissions for DOK Leipzig 2022 and DOK Co-Pro Market: Submission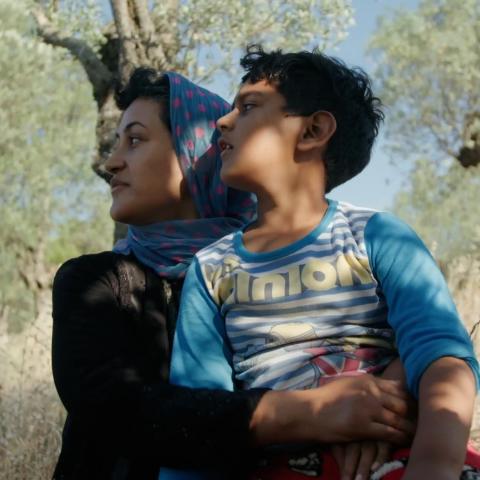 The films competing for this year's Doc Alliance Awards have been announced. Each of the seven European documentary film festivals that make up the Doc Alliance network has nominated one short and one feature-length documentary film from its past programme. The Doc Alliance Awards support emerging talents in European documentary film. Only the directors' debut or second feature-length films are nominated for the Best Feature Film category.
DOK Leipzig nominated the feature-length film "Nasim" and the short film "Light Years". In "Nasim", filmmakers Ole Jacobs and Arne Büttner follow the Afghan Nasim and her family in the Moria refugee camp on the Greek island of Lesbos. The observational documentary shows with great empathy the daily life of the mother of two who time and again manages to deal impressively with the challenges of this unacceptable and extreme situation. "Nasim" was part of the German Competition at DOK Leipzig 2021 and was honoured with the DEFA Sponsoring Prize, ver.di Prize for Solidarity, Humanity and Fairness. "Light Years" by Monika Proba was shown in the International Competition Short Film at DOK Leipzig last year. The protagonists of the film Witali and Łukasz have graduated from the Orthodox seminary and would now have to start a family or become monks to take up priesthood. But the two friends prefer to live for the moment, to muse, philosophize and sing. The empathetic film follows the two men between religious obligations, family expectations and their tender friendship.
The 15th Doc Alliance Awards will be presented on 24 May in Cannes as part of the Marché du Film industry programme. The winning films will be decided by a jury of seven international film critics and film professionals, also selected by network's festivals. This year's jury members are journalists Esther Buss (Jungle World, Filmdienst, Der Tagesspiegel), Frederik Bojer Bové (POV.International), Teresa Vieira (Antena 3, Cineuropa), Nepheli Gambade (Critikat), Michał Walkiewicz (Filmweb) and Leila Basma (dok.revue) as well as Nicolas Wadimoff (filmmaker, Head of the Cinema Department at HEAD – Genève).
Since 2008, a feature-length documentary has annually been honoured with the Doc Alliance Award and since 2021 an additional award has been given to a short film. The prizes are endowed with 8,000 EUR each for the filmmakers to spend on their next project. In addition, each of the festivals in the network shows at least 3 films from the selection at its next edition.
Members of the Doc Alliance network include: CPH:DOX, Doclisboa, Millennium Docs Against Gravity FF, DOK Leipzig, FIDMarseille, Ji.hlava IDFF and Visions du Réel.
Overview of the nominated feature-length films:
5 Dreamers and a Horse, Armenia/ Germany/ Switzerland/ Denmark/ Georgia, Directors: Aren Malakyan and Vahagn Khachatryan, nominated by Visions du Réel
A Night of Knowing Nothing, France/ India, Director: Payal Kapadia, nominated by FIDMarseille
The Eclipse, Norway, Director: Nataša Urban, nominated by CPH:DOX
Kapr Code, Czech Republic/ Slovakia, Director: Lucie Králová, nominated by Ji.hlava IDFF
Nasim, Germany, Directors: Ole Jacobs and Arne Büttner, nominated by DOK Leipzig
The Pawnshop, Poland, Director: Łukasz Kowalski, nominated by Millenium Docs Against Gravity
Yoon, Portugal, Directors: Pedro Figueiredo Neto and Ricardo Falcão, nominated by Doclisboa
Overview of the nominated short films:
Abyss, Denmark, Director: Jeppe Lange, nominated by CPH:DOX
Aralkum, Uzbekistan/ Germany, Directors: Daniel Asadi Faezi and Mila Zhluktenko, nominated by Visions du Réel
Beautiful Solution, Czech Republic, Director: Eliška Cílková, nominated by Ji.hlava IDFF
Joanna d'Arc, Poland, Director: Aleksander Szamałek, nominated by Millenium Docs Against Gravity
Light Years, Poland, Director: Monika Proba, nominated by DOK Leipzig
In the Billowing Night, France, Director: Erika Etangsalé, nominated by FIDMarseille
Peace, Portugal, Directors: José Oliveira and Marta Ramos, nominated by Doclisboa
More information about the nominated films: Doc Alliance Nominations
For Press Releases before 2020 please visit our Press Archive