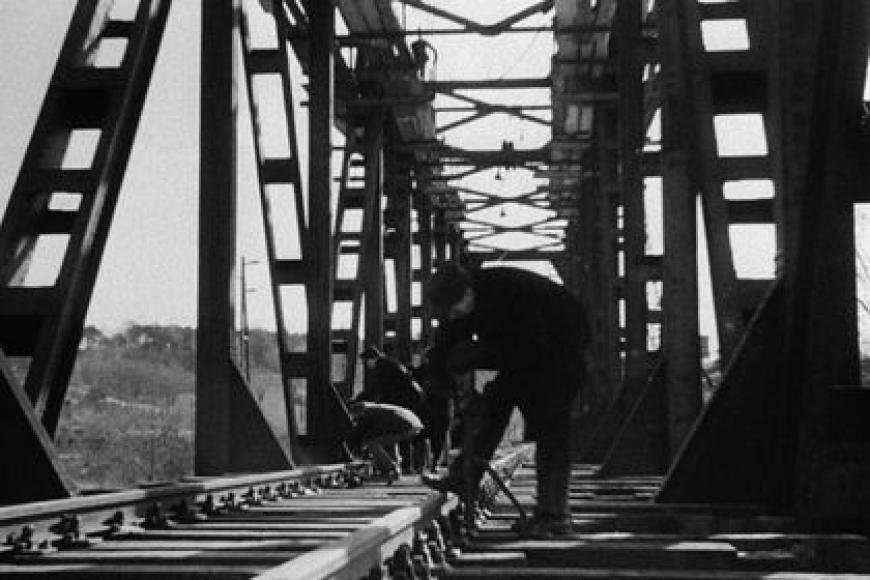 The Bridge of Caputh
Die Brücke von Caputh
Eva Fritzsche
Documentary Film
Germany (Soviet Occupation Zone)
1949
15 minutes
Workers reconstruct a railway bridge and Eva Fritzsche reconstructs the process behind it – by re-enacting what she couldn't film, supported by the participants, who re-play themselves. The film sings the praises especially of those whose commitment was held in low esteem: young people who even give up playing football, and women who suddenly find themselves working in the factory. "Women as blacksmiths, what a joke!" a job centre employee sneers. This echoes what Eva Fritzsche herself had to listen to at DEFA: "Women don't make films!" Yes, she did – and created one of the most impressive testimonies of the years of reconstruction.
Screenings & Tickets
During Checkout you can apply discounts or your accreditation.
Calendar
Credits
Contact