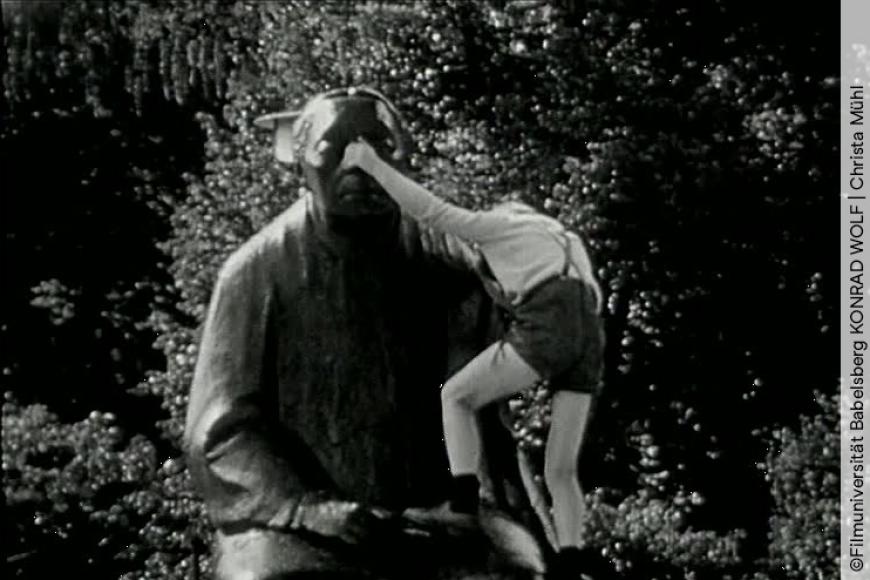 Kollwitz and Her Children
Die Kollwitz und ihre Kinder
Christa Mühl
Documentary Film
1971
10 minutes
Kollwitzplatz, Prenzlauer Berg: Children are playing and climbing all over the monument to Käthe Kollwitz, frowning adults are watching them. What would Gustav Seitz, the creator of the sculpture, say? Christa Mühl has asked him but reveals his answer only when the adults have finally disappeared. Until then, she constructs explosive matter as light as a feather, set to Belgian cembalo jazz and with the perky montage style that characterises her early documentary work. After Karl-Eduard von Schnitzler himself had the most controversial scene cut, the film could be broadcast on television and triggered a lively discussion about the practical value of art.
Screenings & Tickets
During Checkout you can apply discounts or your accreditation.
Calendar
Credits
Contact