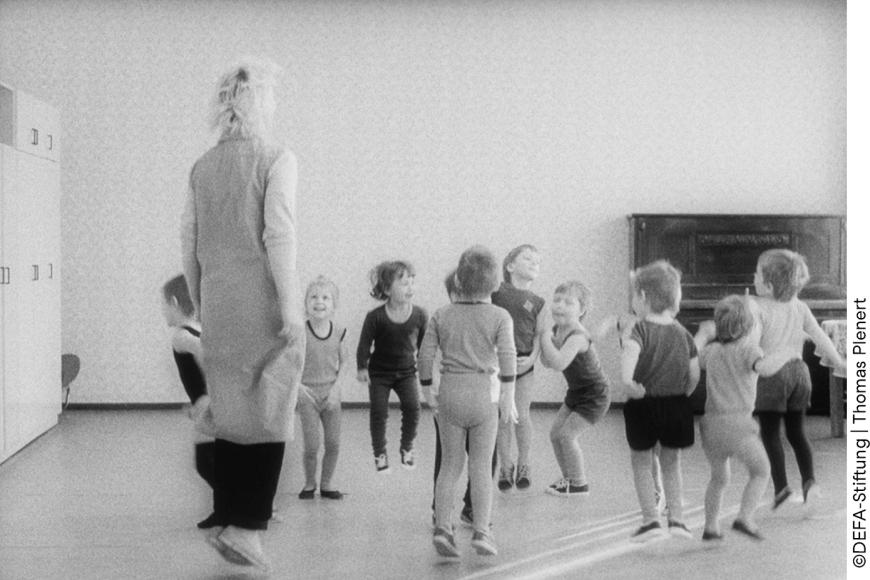 Once I Was a Child
Ich war einmal ein Kind
Tamara Trampe
Documentary Film
1986
17 minutes
The interviews conducted by Tamara Trampe in a Pankow kindergarten testify to a rare attempt to enter the world of the young interviewees completely, to give their stories a space where reality and fantasy, worries and wishes can mix freely. A space that's not always provided in the daily life of the kindergarten, as the film casually suggests even after it was toned down by the DEFA censors: toilets without doors, ghastly birthday parties and friendly but unmistakable reprimands when the children let too much dialect slip into the grammar exercise or when their pictures of soldiers are not realistic enough.
Screenings & Tickets
During Checkout you can apply discounts or your accreditation.
Calendar
Credits
Contact