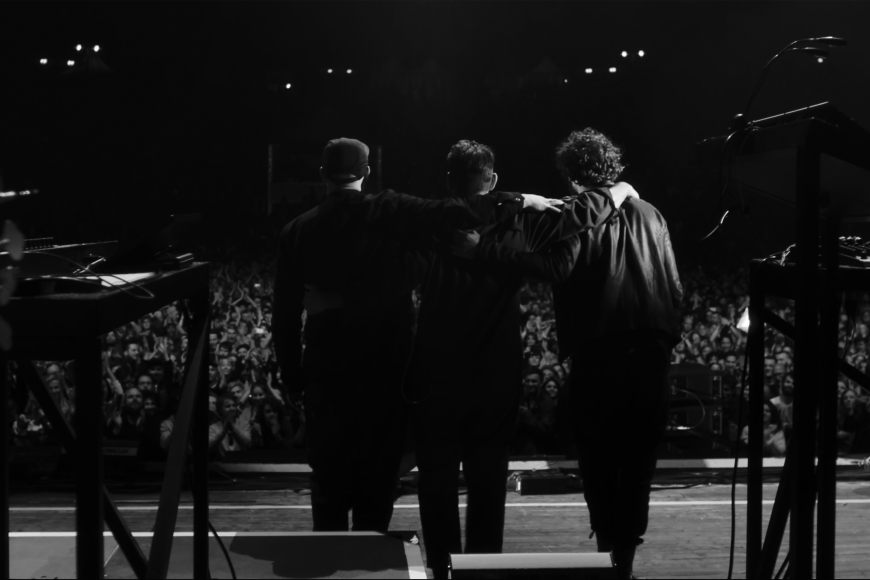 Moderat – The Last Days
Moderat – The Last Days
Alexandre Powelz, Elisa Mishto
Competition for the Audience Award Short Film
Documentary Film
2022
21 minutes
After years of touring together, the Berlin supergroup "Moderat" decided in 2017 to go on a (recently terminated) hiatus. "The Last Days" portrays the three protagonists of "Intelligent Dance Music" at their most human. Black and white images taken around their last concert tour serve as a projection surface for off-screen interviews in which Sascha, Szary and Gernot describe each other, allowing deep insights into their artistic dynamics.
Please note:Stroboscopic effects are used in this film.
Screenings & Tickets
Passage Kinos Wintergarten
Passage Kinos Wintergarten
During Checkout you can apply discounts or your accreditation.
Calendar
Credits
Contact
Nominated for Gedanken Aufschluss Prize