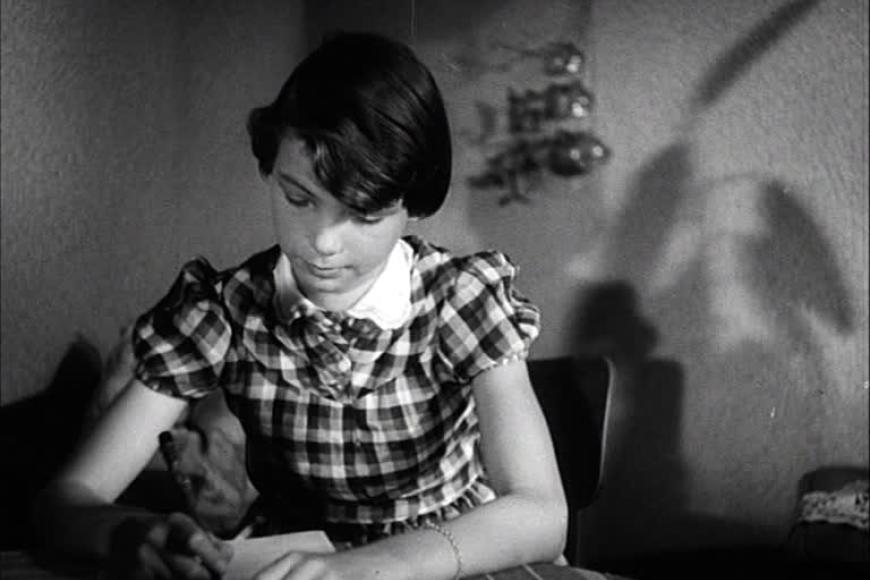 Petra's Adventure
Petras Erlebnis
Ingrid Reschke
Documentary Film
1956
6 minutes
Petra looks back on an eventful day: Together with other kids she went on a paperchase, solved a few small tasks and coordinated with her assigned partner. There were some adventures, but also a classroom situation set up in a meadow where one's knowledge of the local flora was tested. In the end, they all boarded sailing boats and glided off into an atmospheric evening. A protocol in letters, accurately drawn up at the Potsdam Pioneer House, serves as the framework for one of the first completed films of the newly founded German Academy of Film Art in Babelsberg.
Screenings & Tickets
During Checkout you can apply discounts or your accreditation.
Calendar
Credits
Contact