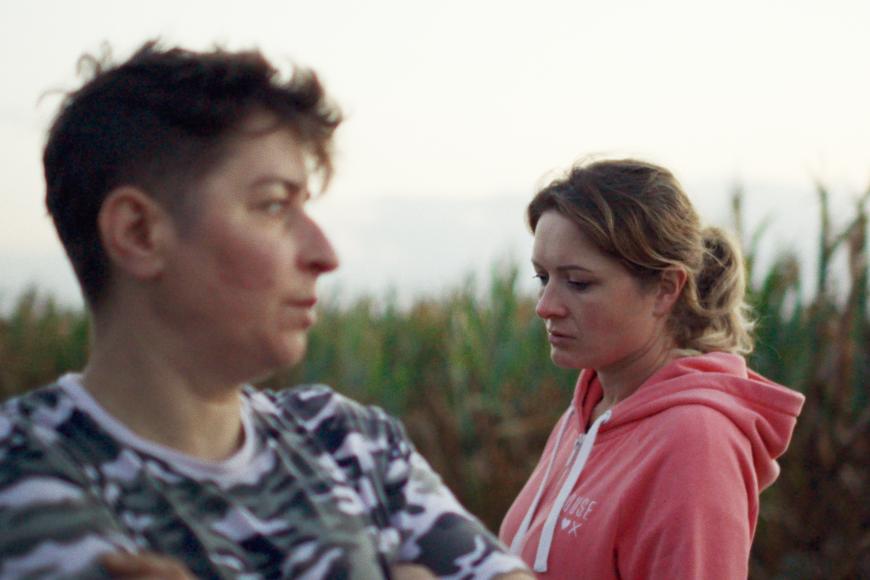 Silent Love
Silent Love
Marek Kozakiewicz
Panorama Middle and Eastern Europe
Documentary Film
2022
72 minutes
The rules in rural Poland are clear: Every man must have a woman; every dancer must have a female dancer. The pubescent Miłosz feels safe here, especially after his mother's death. His sister Agnieszka, who is in a long-distance relationship with her friend Majka, does everything to obtain custody of her little brother. Gradually, a new family model is revealed, documented by Marek Kozakiewicz as an attempt that is as restrained as it is determined.
The windmills behind the houses rotate steadily, standing in place, signalling stability. But the lives of Miłosz and his 35-year-old sister are in turmoil. They are facing a red-tape marathon to make Agnieska his legal guardian: Both have been orphans for a few months. Director Marek Kozakiewicz depicts the establishment of a new family no one expects much applause for in conservative Poland. Because for Agnieszka and her partner, who is ten years older, the determination to try living together manifests tentatively. Without kisses, without celebrations, the decision almost casually becomes reality – the women are exploring the boundary between platonic tenderness and enforced secrecy. And Miłosz, too, seems to realise only slowly what the relationship between Majka and Agnieszka really is.
Screenings & Tickets
Ice Merchants + Silent Love
#371
Ice Merchants + Silent Love
During Checkout you can apply discounts or your accreditation.
Calendar
Ice Merchants + Silent Love
no ticket purchase necessary
Calendar
Ice Merchants + Silent Love
#652
Ice Merchants + Silent Love
No discount needed - costs 6,50€ in general
Calendar
Credits
Contact
Trailer