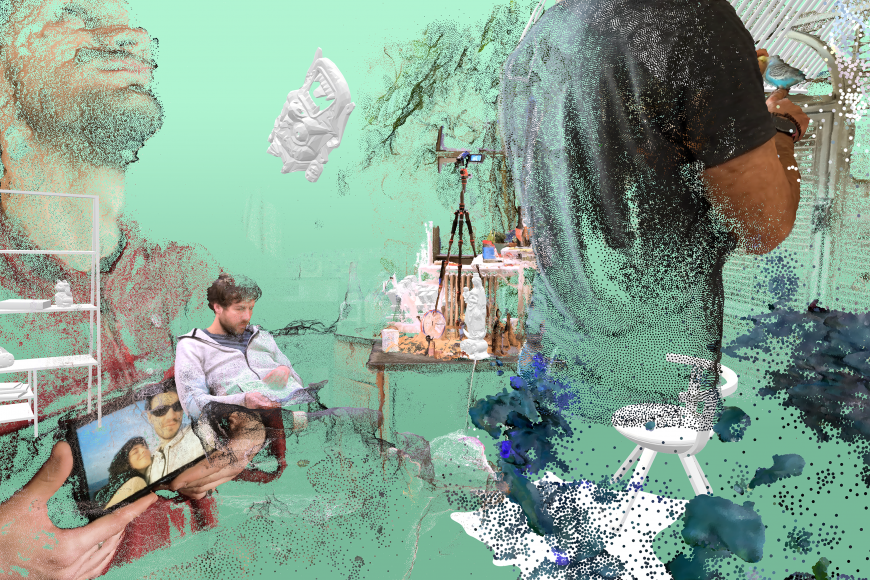 The Smallest of Worlds – A Social Landscape of Collected Privacy
The Smallest of Worlds – A Social Landscape of Collected Privacy
Uwe Brunner, Bettina Katja Lange, Joan Soler-Adillon
-
2020
10 minutes
Screenings & Tickets
This work is part of our exhibition
Extended Reality: DOK Neuland. Resonating Spaces
27/10–31/10/2020
Free entry
Main exhibition
Museum der bildenden Künste Leipzig
10:00–18:00
Book your Early Bird Spot for the Main Exhibition here.
Visiting
Grassimuseum
10:00–18:00
INTERIM der Cinémathèque
15:00–20:00
Schaubühne Lindenfels
15:00–20:00
Subject to the General Terms & Conditions and pandemic protection measures of the respective venue. Please be advised that due to a limited number of visitors allowed in the venues longer waiting times are to be expected. Thanks in advance for your patience.
Credits
Covid-19 has made quarantine and self-isolation the everyday experience for many. This project, currently developed at the CPH:LAB, invites people to scan their most personal places and moments. The ongoing VR experience is a walk-in archive and time capsule, the collective memory of a state of emergency which also preserves forgotten virtues like deceleration and the spirit of discovery.