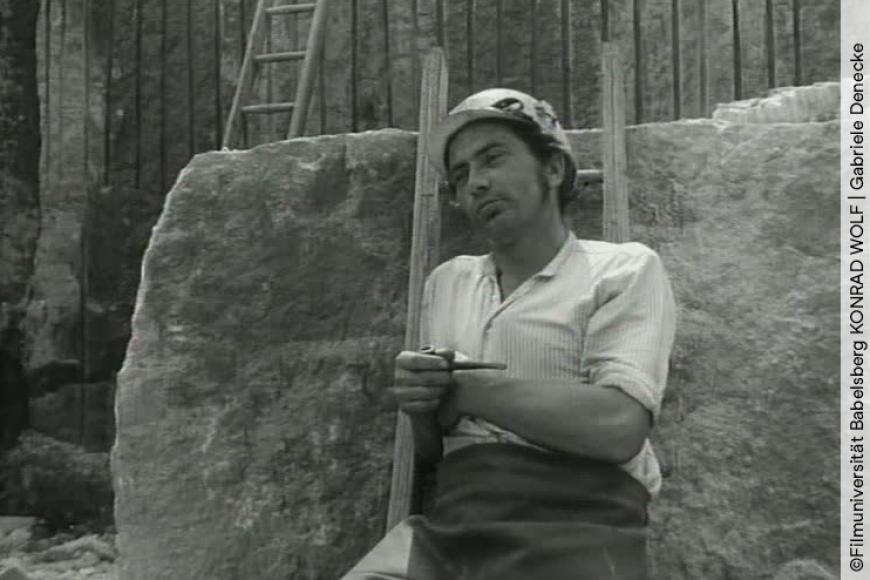 Once You've Worn Out the First Pair of Wooden Shoes …
Wer ein paar Holzlatschen abgelaufen hat …
Gabriele Denecke
Documentary Film
1976
33 minutes
A handful of quarrymen in the Reinhardtsdorf open cast mine near Bad Schandau dig out the coveted Elbe natural stone. Gabriele Denecke's approach to the men, who are of different ages, is almost trance-like, the movement to and from the stones marks the transition to another world. We hear about the merciless working conditions of the past, about alcohol, people worn out before their time. Today, digging out the massive rocks in the midst of nature also constitutes a degree of freedom. Open cast miners share a special mindset. And: Once you've worn out your first pair of wooden shoes, you'll stay – probably forever.
Screenings & Tickets
During Checkout you can apply discounts or your accreditation.
Calendar
Credits
Contact