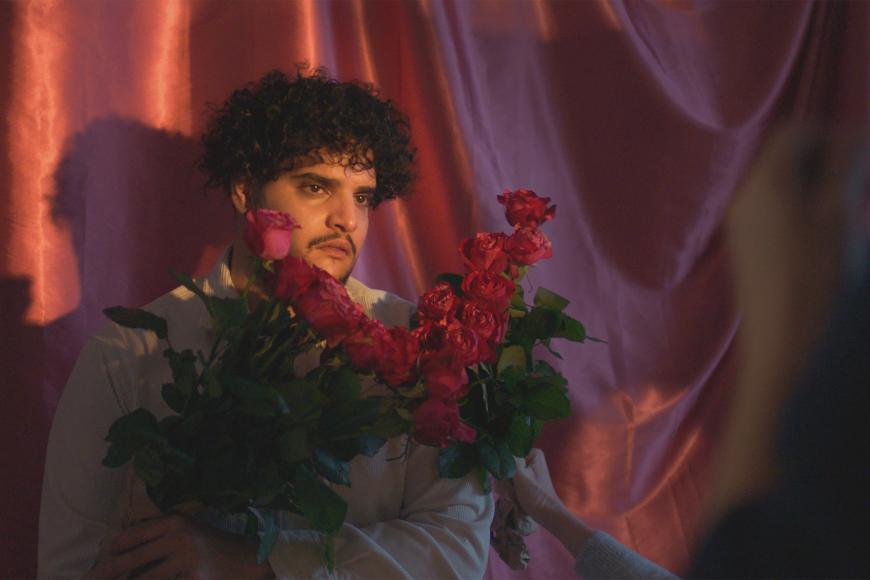 Yonii
Yonii
Julius Gintaras Blum
Competition for the Audience Award Short Film,
DOK im Knast
Documentary Film
2022
23 minutes
Yasin El Harrouk is Yonii is actor, rapper, singer, Swabian, Moroccan. This portrait presents him as a lively shifter between life and creative cultures, between the roles he plays in the studio and in front of the camera, and the expectations that family and community have of him. Yonii has two languages and even more worlds – and enjoys this wealth. But on the sofa in his mother's Stuttgart living room, it becomes clear that this range of different worlds also means a constant balancing act.
Screenings & Tickets
Passage Kinos Wintergarten
Passage Kinos Wintergarten
Biegen und Brechen + Yonii
Biegen und Brechen + Yonii
Registration by 14 October at dokimknast@dok-leipzig.de
Calendar
During Checkout you can apply discounts or your accreditation.
Calendar
Credits
Contact
Winner of Gedanken Aufschluss Prize