DOK Industry Talk
Advancing Anti-Racism and Representation in the (Documentary) Film Industry
default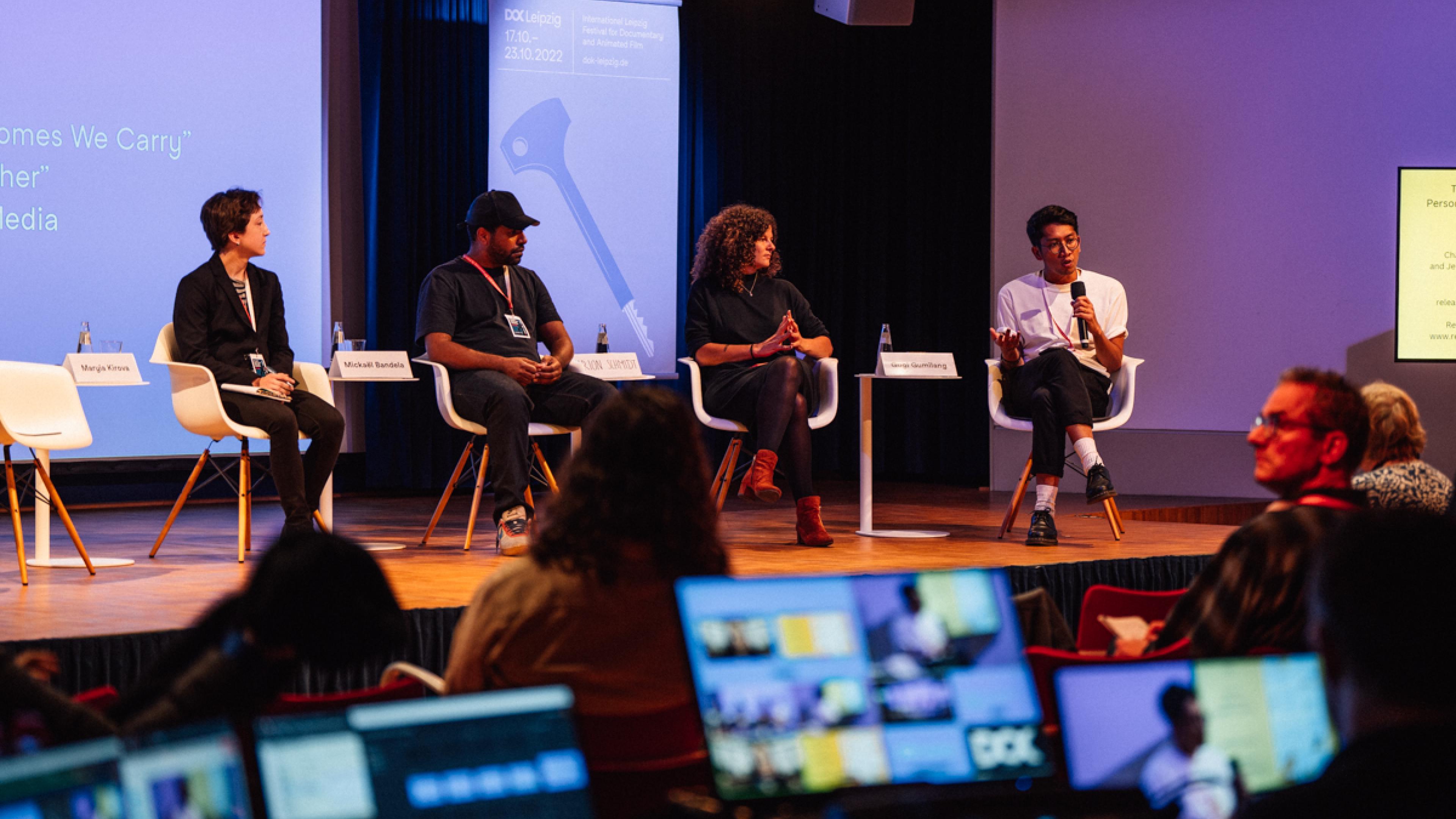 This panel will bring together representatives of various organisations and collectives working in the areas of anti-racism and representation in the film industry and its structures. The goal is to share experiences, successes, frustrations and lessons learned. The discussion aims to highlight opportunities for engagement and advancement, and – in the best case scenario – dispel trepidations and inspire action.
This panel is the kickoff of a series of events on diversity and representation in the industry conceived and organised in collaboration between DOK Industry and the Filmfest Munich.
---
Language: 
English
Access:
Accredited guests welcome
A recording of the panel will be available to accredited guests on this page. Please make sure to be logged in.
When & Where
Moderator
Seggen Mikael
Arts Manager, Festival Programmer, Co-Founder DisCheck
Panellists
Marion Schmidt
Steering Committee Member/Co-Director ARTEF
Fatih Abay
Diversity and Inclusion Officer European Film Academy
Patricia Redzewsky
Diversity, Equity & Inclusion Consultant and Trainer, Member Schwarze Filmschaffende e.V.
Dilan Yildirim
Hessen Film & Medien
Funded by the European Union. Views and opinions expressed are however those of the author(s) only and do not necessarily reflect those of the European Union or the MEDIA sub-programme of Creative Europe. Neither the European Union nor the granting authority can be held responsible for them.
DOK Industry Talk