DOK Industry Podcast 2023
On an Adventure to Cross the Mountain
small
The usual documentary filmmaking is no longer applicable in Hong Kong since the new national security law. Filmmakers who still believe in the power of documentary need to be creative to overcome all newly added obstacles — funding, subjects' consent and distribution. Three experienced documentary filmmakers share with us their insights into the journey of overcoming this huge mountain.
The usual documentary filmmaking is no longer applicable in Hong Kong since the implementation of the national security law in July 2020. Freedom of speech is therefore hindered, people are more careful of expressing themselves, and it is necessary for the directors to continue communications with filmed subjects at all stages. Not even that, funding and distribution of films are also becoming more difficult.
However, the increasing limitations and restrictions did not stop the filmmakers from documenting the stories of this city and its people, rather, they are eager to be "creative" and find a new way to work around. In this episode, three experienced documentary filmmakers Tze Woon CHAN, Kanas LIU and Dr. Anson MAK share with the audience their experiences and insights into their journey of overcoming this huge mountain.
Length: 53'27'' 
Recorded on 18 June 2023
Moderator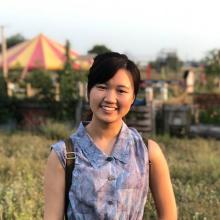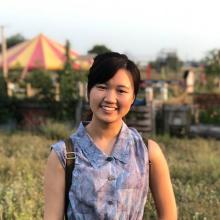 Karen Cheung
(she/her)
Film Programmer, Curator
Head of Communication and Marketing European Film Academy
Born and raised in Hong Kong. After her graduation from the University of Hong Kong in French and German, she worked at Ying E Chi, an independent film organisation from Hong Kong. In 2017, she moved to Berlin for her MA in Cultural Studies (Humboldt Universität) with a focus on political philosophy and Hong Kong's colonial history. During her stay in Berlin, she curated two film festivals: the Berlin Hong Kong Independent Film Festival (2019) and Voices of the Ground: Short Film in Chinese Languages (2021). With her cross-disciplinary experiences and focus on politics, she produced plays related to feminism, refugee issues and racism.
Exhibtions/Curations: 
Voice of the Ground, 2021, Short Film Festival at Kino Moviemento, Berlin
Film programme at Experiments in Cinema, 2023, Albuquerque (Nex Mexico)
Sound installation "Exclave", 2023, Brotfabrik, Berlin
Guests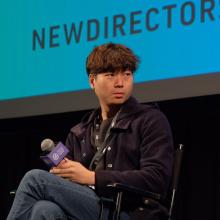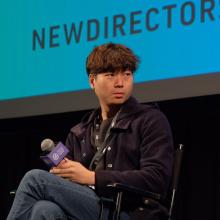 Tze Woon CHAN
(he/him)
Filmmaker
Director Blue Island Production Company
Tze Woon CHAN is a Hong Kong-based director and writer. His debut feature-length documentary "Yellowing" (2016) won the "Shinsuke Ogawa Prize" at the 2017 Yamagata International Documentary Film Festival, and was nominated for Best Documentary at the 2016 Taipei Golden Horse Film Awards. Chan's second feature film "Blue Island" (2022), a hybrid film that blends together documentary and memory reenactment, taking the audience on a journey through Hong Kong's past and present, premiered at International Film Festival Rotterdam and has won the "Best International Documentary" at Hot Docs Canadian International Documentary Festival. Chan has been experimenting with and creating images that blur the boundary between reality and fiction. His past works have been presented at The Museum of Modern Art in New York, Gropius Bau in Berlin, and MOCA in Seoul.
Filmography: 
"Blue Island", 2022, Director
"Yellowing", 2016, Director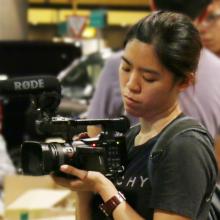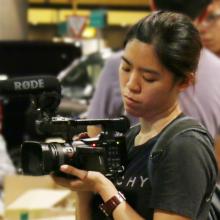 Kanas LIU
(she/her)
Filmmaker
Kanas LIU is an independent documentary filmmaker in Hong Kong. She studied Cultural Studies at Lingnan University. After graduation, she worked in various positions in the media industry. She worked in local television, producing TV dramas. She has also worked in a local newspaper as a reporter.
Starting in 2014, Kanas started filming social movements and protests in Hong Kong. Two documentary films were produced in 2015-2016 about van drivers participating in the Umbrella Revolution. In the year 2019, Kanas filmed the Anti-extradition bill protest in Hong Kong. She produced five short documentary films. "Comrades", one of the documentary shorts, was nominated for Crystal Bear in Berlinale 2020.
Filmography:
"Comrades", 2019, Director
"The Time of the Individual", 2019, Director
"Van Drivers", 2014, Director
Anson Hoi-Shan MAK
(she/her)
Moving Image Artist, Documentary Director
Dr. Anson Hoi-shan MAK is a moving image and sound artist. Besides single channel film/video, she also does phonography sound art and web-based documentaries. 
She is especially interested in experimental ethnography, essay film and super 8 film, and lens-based inter-media works. Her film/video works have been shown at various festivals, including the Hong Kong IFF, Busan IFF, Yamagata International Documentary FF, Vancouver IFF, Digital Cinema Seoul, Taipei Golden Horse FF, South Film Festival, Los Angeles Asian Pacific FF, Queer East London etc. Her works have also been featured at museums and galleries such as M+, 1a Space, Videotage, and Osage in Hong Kong; Taipei MOCA, Times Art Center Berlin, FACT in Liverpool, Duke's at Komedia in Brighton, Whitechapel Gallery, Floating Cinema in King's Cross in London, AFIAS Spain Moving Images Festival, Madrid.
Website
Instagram: @aah.sun
Filmography: 
"Fear(less) and Dear", 2020, Director
"On the Edge Of the Floating City, We Sing", 2012, Visual Artist
"One-way Street On a Turntable", 2007, Director
Exhibitions: 
"Mindfulness, Everday-life, Art", 2022, Hong Kong
"LOVE+: Awakenings", 2022, Pao Galleries, Hong Kong Art Center, Hong Kong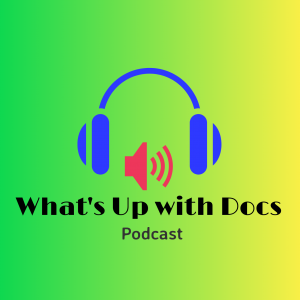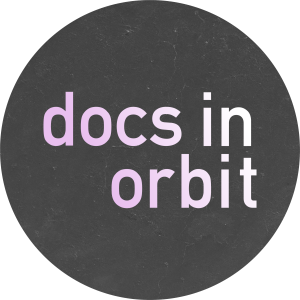 DOK Industry Podcast 2023