DOK Preview Germany
default
"Germany has a lot of very talented documentary filmmakers with great stories to tell. DOK Leipzig is a good place to introduce them to international partners."
Discover fresh new German titles ready for international audiences: DOK Preview Germany will give you a first glance of what is to come. Carefully curated with international distribution in mind, this presentation includes a mix of work-in-progress, newly completed films and world premieres from the DOK Leipzig competition. 
We are very happy to welcome back on stage our long time partner D-Facto Motion, who will award one project the D-Facto Motion Works-in-Progress Prize to one German Documentary providing post-production services valued at 10.000 EUR. 
DOK Preview Germany takes place on Monday, 25 October 2021 onsite for invited decision makers and streamed live for all accredited guests.
DOK Preview Germany is realised in collaboration with German Films and AG DOK.
When & Where
DOK Preview Germany Projects 2021
Moderators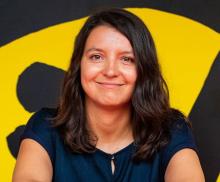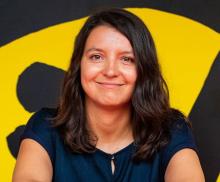 Tanja Georgieva-Waldhauer
Elemag Pictures Producer
Gera (Germany)
Producer
Tanja Georgieva-Waldhauer had been producing feature-length documentaries such as the award-winning The Graveyard of the Illegals since 2009 before co-founding Elemag Pictures in late 2014. She has since co-produced Emre Kayis' The Anatolian Leopard, awarded with FIPRESCI Award at TIFF 2021, Vincent Cardona's Magnetic Beats, awarded with Prix SACD at Director's Fortnight Cannes 2021, Sonia Liza Kentermann's Tailor, awarded at Black Nights Filmfestival 2020. Roman Bondarchuk's fiction debut Volcano premiered at Karlovy Vary International Filmfestival and Filmfest Munich 2018, has travelled to more than 45 International Film Festivals and was awarded with 10 Awards. The documentary Another Reality by Noel Dernesch and Olli Waldhauer won at its German national premiere the Audience Award of DOKFest Munich 2019 and celebrated its International Premiere at La Semaine de la Critique of Locarno International Filmfestival.
Tanja is EAVE Producer's Workshop-alumna, has represented in 2020 Germany as European Producer on the Move and is a voting member of the European Filmacademy, DAE, Produzentenverband, AG Dok and EWA.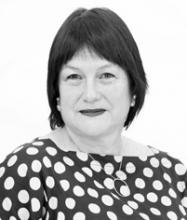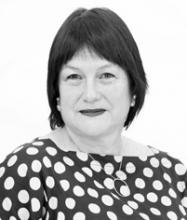 Simone Baumann
German Films Service + Marketing GmbH
Munich (Germany)
Managing Director
Simone Baumann has been working in film production for more than 25 years and has produced many documentaries and feature films. Till March 2019 she was the head of the documentary department of Saxonia Entertainment GmbH. From 1997-2010, she was managing director of the independent production company LE VISION. She is an experienced co-producer, and one of Europe's leading experts on Russia, the former Eastern bloc, and their audiovisual markets.
In April 2019 Simone Baumann was appointed as the Managing Director of German Films – the German film promotion. She has been working as the GERMAN FILMS Eastern Europe representative since 2005. She also supervised numerous feature film productions in the former Soviet Union as an executive producer and consultant.
Want to discover the films and projects presented at DOK Preview Germany in 2020? Go to our Project Archive.
DOK Preview Germany is realised in collaboration with German Films.