Get Togethers
default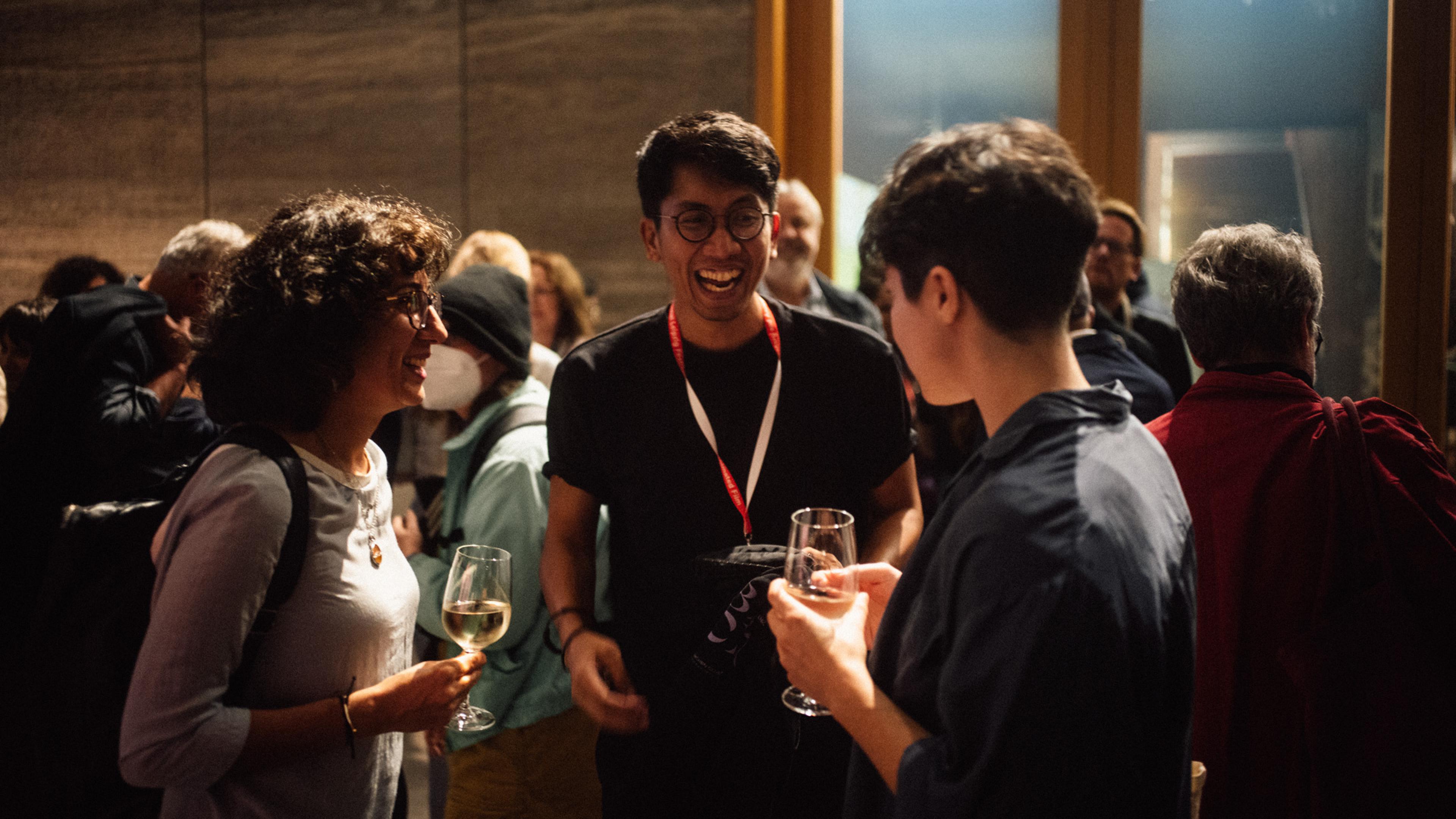 About
Join us and accredited guests for a drink at the Get Togethers. We want you to be inspired in the cinema, at our presentations, talks, workshops and networking events, but we also want you to meet with friends and peers or make totally new connections and find your next collaborator whilst enjoying our relaxed atmosphere.
---
Access:
Accredited guests welcome
Get Together hosted SEE NL
When & Where
Get Together hosted by ARTE
When & Where
Get Together hosted by MDR
When & Where
Get Together hosted by Goethe-Institut
When & Where
Get Together Animation
The Get Together is hosted by AG Animationsfilm – Animation Association Germany, AG Kurzfilm – German Short Film Association, ASIFA Germany (Association Internationale du Film d'Animation / the International Animated Film Association), DIAF – German Institute for Animated Film.
When & Where
Funded by the European Union. Views and opinions expressed are however those of the author(s) only and do not necessarily reflect those of the European Union or the MEDIA sub-programme of Creative Europe. Neither the European Union nor the granting authority can be held responsible for them.