DOK Industry Podcasts 2021
Looking from the South
default
Recently, the Oscar Academy opened its membership to filmmakers from other countries increasing the numbers of women (46%), underrepresented ethnic / racial communities (39%) and internationals (53% ) from 49 countries outside of the United States. Amongst them, few filmmakers from the African continent who will contribute to change the gaze by looking Oscar-entry documentaries with their own perspective. This podcast will give voice to three of them in order to remind to film professionals from the North that the South has also something to say.
This podcast is a collaboration with POC2, Programmers of Colour Collective.
---
Moderated by Claire Diao, a conversation with Jihan El-Tahri, Jean-Marie Téno, Femi Odugbemi.  
Recorded on 7 October 2021 
Language: English 
Duration: 60 minutes
Curator and Moderator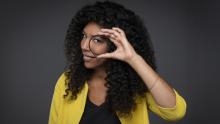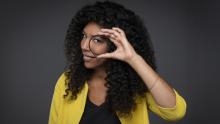 Claire Diao
Sudu Connexion, Awotele
CEO, Director of publication
Distributor, Film Critic
Member of the Director's Fortnight Selection Committee, moderator of the Clermont-Ferrand Short Film Q&As, Claire Diao is a French and Burkinabè Film Critic and Distributor. She founded in 2013 the Quartiers Lointains shortfilm touring program, co-founded in 2015 the PanAfrican Film Critic Magazine AWOTELE and is the CEO of the panAfrican distribution company Sudu Connexion since 2016. Her essay, Double Vague, le nouveau souffle du cinéma français (Au Diable Vauvert ed., 2017) received the Beaumarchais Medal from the French Authors Society (SACD) in 2018. Diao hosted the TV show Cine Le Mag and takes part to Le Cercle, on Canal Plus. She is also a member of the Burkinabe Film Critic Organization (ASCRIC-B) and the African Film Critic Federation (FACC).
Guests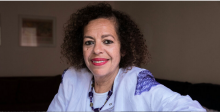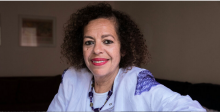 Jihan El-Tahri
Director, writer, visual artist producer
DOX BOX e.V.
Artistic Director
Jihan El Tahri is a multi- award-winning film director, writer, visual artist and producer. She currently serves as the General Director of the Berlin based documentary support institution DOX BOX. El Tahri has been a member of The Academy (Oscars) since 2017 and is currently on the selection committee of the Locarno International Film Festival. She has directed more than 15 films and her visual art exhibitions have travelled to renowned museums and several Biennales around the world. Her writings include "Les Sept Vies de Yasser Arafat" (Grasset) and "Israel and the Arabs, The 50 Years war" (Penguin). She continues to mentor and direct various documentary and filmmaking labs. El Tahri has served on the boards of several African film organisations including the Federation of Pan African Cinema and The Guild of African Filmmakers in the Diaspora.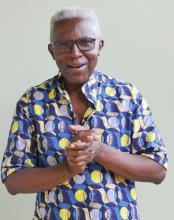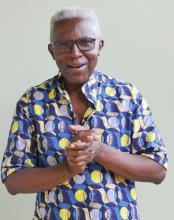 Jean-Marie Téno
Filmmaker
Jean-Marie Teno has been producing and directing films for over thirty five years for international television broadcast and theatrical release. His films are noted for their original approach to issues of race, cultural identity, African history and contemporary politics. Teno's films have been honored at festivals worldwide: Berlin, Toronto, Yamagata, Cinéma du Réel, Visions du Réel, Amsterdam, Rotterdam, Liepzig, Los Angeles, San Francisco, London, to name a few. Many of his films have been broadcast in Europe and featured in festivals across the United States. Teno served in the jury of Idfa, Sundance Film Festival, Yamagata, Hot Docs and many more.
Teno has been a guest of the Flaherty Seminar, an artist in residence at the Pacific Film Archive of the University of California, Berkeley, at Calarts, Los Angeles, a Copeland Fellow in Amherst College, and has lectured at numerous universities. In 2015, he was a visiting Artist at Wellesley College MA. 2017 he was invited to join the Oscar Academy. In 2017 Teno started a yearly training documentary program in Cameroon 'Patrimoine-Heritage', on the topic of Heritage. 11 short films were produced. More infos on the site patrimoines-heritage.tv.
For more infos on Teno's films, please visit Jean-Marie Teno / On Demand pages and raphiavod.tv.
Filmography (selection):
Chosen (2018) 
Leaf in the Wind (2013) 
Sacred Places (2009) 
The Colonial Misunderstanding (2005)
Alex's Wedding (2002)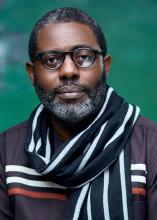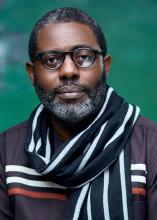 Femi Odugbemi
Filmmaker, Producer
iREPRESENT International Documentary Film Festival Lagos
Co-Founder & Festival Director
Femi Odugbemi is a Filmmaker and Producer. He is a member of the Academy of Motion Picture Arts and Sciences, and a former President of the Independent Television Producers Association of Nigeria (ITPAN). 10 years ago he co-founded the IREP International Documentary Film Festival Lagos. 
Femi has written and produced several critically acclaimed documentaries and issue-based films, the most recent being 'UNMASKED: Leadership, Trust and the Covid-19 Pandemic in Nigeria' (2021). He is a Member of the Board of the Committee for the Relevant Arts (CORA), a Distinguished Fellow of Theatre Arts (FTA), and a recipient of the prestigious lifetime achievement award of the Nigeria Film Corporation. Femi is the Founder/CEO of Zuri24 Media Lagos.
 Filmography: www.zuri24media.com
Realised in collaboration with: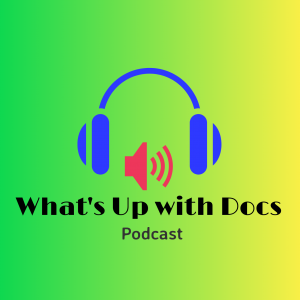 DOK Industry Podcasts 2021