DOK Industry Podcast 2023
The Ghost of Time: A Conversation about Making Films about Museums
default
The politics of museums is very much in the contemporary global zeitgeist. In this episode, documentary filmmakers Sameer Farooq and Marley McDonald together in conversation with Aisha Jamal contemplate what their films bring to the conversation of objects, collections and the encyclopedic museum. How can documentary uniquely contribute to this burning issue?
In this conversation, we talk about how documentary filmmakers are using the medium of film in unique ways to investigate and lay bare the museum's history of trade, theft and violence.
Sameer Farooq's experimental documentary "The Museum Visits A Therapist" (2022) focuses on the Tropenmuseum collection – Amsterdam's prominent museum of ethnography – and asks what if the museum visited a therapist? What could this trauma-centered therapy session reveal?
Marley McDonald is currently in development of a documentary on American Natural History museums, entirely "The Elephant in the Room," a purely archival film that attempts to closely listen to what collections show and hide about their past, present and future.
We ask questions about what each of these projects adds to this burning conversation around art restitution, acts of preservation and museum collections.
Length: 46'30'' 
Recorded on 16 June 2023
Curator and Moderator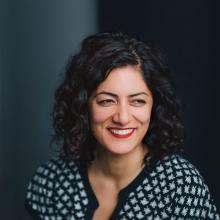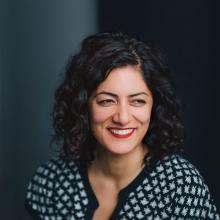 Aisha Jamal
(she/her)
Documentary Filmmaker, Film Programmer
Self-employed and Hot Docs Documentary Film Festival
Aisha Jamal is a documentary filmmaker and film programmer. She programs Canadian films at Hot Docs Documentary Festival and previously worked for TIFF and Syria Film Festival Toronto, amongst others. Her feature documentary "A Kandahar Away" is now screening on CBC Gem and playing on Canadian television. She recently completed a documentary web series on emerging alternative death industries entitled "How We Die". Aisha is currently in development on her second feature documentary on art repatriation and museum culture.
Filmography: 
"Field Notes", 2023, Director/Producer/Writer
"A Kandahar Away", 2019, Director/Writer
"The Long Way Home", 2017, Director/Co-Producer
Guests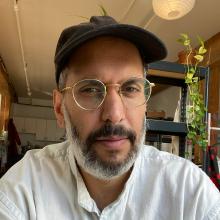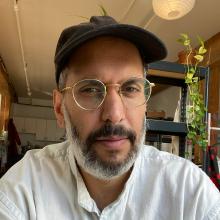 Sameer Farooq
(he/him)
Artist
Sameer Farooq is a Canadian artist of Pakistani and Ugandan Indian descent. With a versatile approach that shifts between sculpture, photography, documentary film, and anthropological methods, he investigates strategies of representation to expand the ways through which museums have looked at the past through traditional forms of collection, interpretation and display. Farooq has held exhibitions at institutions around the world including the Venice Biennale (2023), Rijksmuseum van Oudheden, Leiden (2023), Fonderie Darling, Montréal (2022); Koffler Gallery, Toronto (2021); Lilley Museum, Reno (2019); Aga Khan Museum, Toronto (2017); Institute of Islamic Culture, Paris (2017). 
Website
Instagram: @studiosameerfarooq
Filmography:  
"The Museum Visits a Therapist", 2022, Co-Director with Mirjam Linschooten
"The Silk Road of Pop", 2013, Co-Director with Ursula Engel
"I Want to Grow Old in China", 2008, Co-Director with Ursula Engel
Exhibitions/Curations:
"AAHA", Canadian Pavillion, 2023, Biennale Architettura, Venice, Italy
"Tu m'enveloppes et je te contiens", 2022, Fonderie Darling, Montréal, Canada
"A Heap of Random Sweepings", 2021, Koffler Centre of the Arts, Toronto, Canada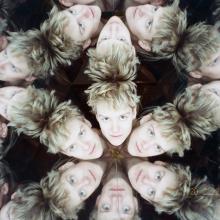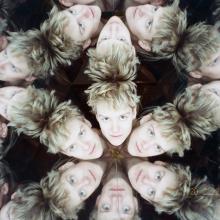 Marley McDonald
(she/her/hers)
Filmmaker
Marley McDonald is a filmmaker, animator and painter living in Queens, New York. In 2021, she was chosen as a Points North Fellow and worked as an additional editor on Penny Lane's film "Listening to Kenny G". Her associate editor work includes "Spaceship Earth", and the Golden Lion-winning and Oscar-nominated documentary, "All the Beauty and the Bloodshed". She most recently directed and edited her debut feature, "Time Bomb Y2K" for HBO.
Website 
Instagram: @thevideokideo
Filmography: 
"Time Bomb Y2K", 2023, Director/Editor
"All the Beauty and the Bloodshed", 2022, Associate Editor
"Spaceship Earth", 2020, Associate Editor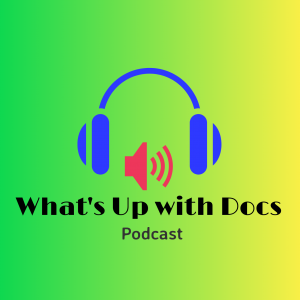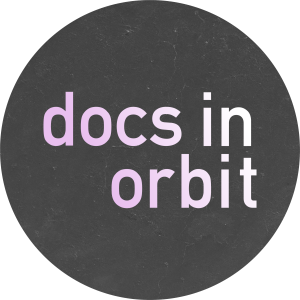 DOK Industry Podcast 2023