DOK Industry Podcasts 2021
Preserving History during times of conflict
default
We recognize that war, conflict, and occupation often bring destruction not only to physical bodies but to the histories, archives and cultural identities of the people impacted. During this conversation, the creator and host of the What's Up with Docs Podcast and archival researcher  Toni Bell will speak with artist, writer, filmmaker, and teacher Mariam Ghani about her latest project What We Left Unfinished which is executive produced by Alysa Nahamis. They will delve into the necessity and importance of rediscovering history that was previously thought to be lost as well as the unique ways those subjected to occupation and conflict whether that be through war or political structures can hold on to their stories. 
This podcast is a collaboration with The What's Up With Docs Podcast. 
---
Curated by Toni Bell and Ranell Shubert. Moderated by Toni Bell, a conversation with Mariam Ghani. 
Recorded on 14 October 2021 
Language: English 
Duration: 71 minutes
Curators and Moderator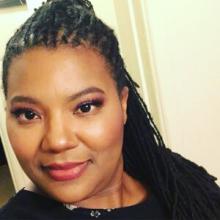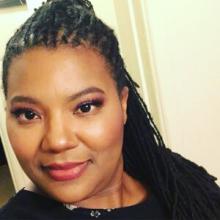 Toni Bell
Documentary Consultant, Impact Producer, Podcast Creator and Host
What's Up With Docs Podcast
Creator & Host
Toni Bell is the creator and host of the What's Up with Docs Podcast. She has worked in the documentary field for close to 10 years. Her foray into documentary film began when she started writing and editing the newsletter for the Black Association of Documentary Filmmakers – West.
This led to her first gig as a production assistant then an archival researcher for the film, Bridging the Divide: Tom Bradley and the Politics of Race, which was aired nationally on PBS. Since then, she has conducted archival research for several films and television shows, including Centric's Being. She is the Impact Strategist for Looky Looky Pictures, where she has worked on films such as Building the American Dream, Councilwoman, Through the Night, and And She Can Be Next. She has been a speaker, panelist, mentor, and juror at documentary film festivals and labs such as NALIP, DOK Leipzig, HotDocs, IFPWeek, Outfest, Docs by the Sea, and the Big Sky Documentary Film Festival. She serves on the advisory board of the Southeast European Film Festival.
Toni is also part of the inaugural cohort of Art Equity's BIPOC Leadership Circle is designed to center, support, and address experiences of BIPOC leaders of cultural institutions. She is the former Filmmaker Services Manager at the International Documentary Association, where she was responsible for handling the day-to-day operations of the fiscal sponsorship program. She curated the IDA's DocuClub work-in-progress screening series, of which many of the films have premiered at film festivals such as Sundance, Tribeca, and CPH:Dox. She holds a MAT-TESOL and an M.A. in Visual Anthropology from USC, an M.F.A in Creative Writing from Naropa University, and a certificate in professional screenwriting from UCLA.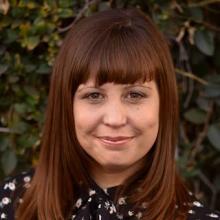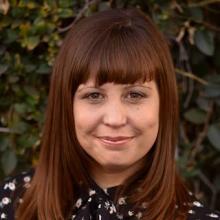 Ranell Shubert
Podcaster, Consultant
What's Up With Docs Podcast
Producer
Ranell Shubert is the Producer of the What's Up with Docs podcast and provides consultation to documentary filmmakers in all phases of production. She is also a fierce co-conspirator in the disabled filmmaking community and advises nonprofits and other film organizations on how to host accessible events for everyone. She is the former Educational Programs Manager and IDA Awards Competition Manager at the International Documentary Association. Ranell programmed and managed IDA's signature Conversation Series, as well as masterclasses and workshops that enhance filmmakers' knowledge of the craft, spotlight nonfiction leaders in the entertainment industry, and hosted filmmaker-only "behind the scenes" conversations as well as skill-building in new media and technology. She was also the lead programmer for the IDA's biennial Getting Real Documentary Conference. 
Guests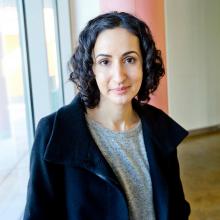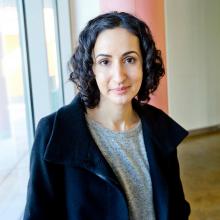 Mariam Ghani
Director and Producer
Mariam Ghani is an artist, writer, and filmmaker. Her feature-length documentary What We Left Unfinished premiered at the 2019 Berlinale and is currently in US theatrical and VOD release. She teaches at Bennington College.
Realised in collaboration with: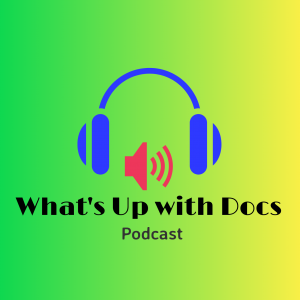 DOK Industry Podcasts 2021