Social Events
default
Jana Mila Lippitz
Get Togethers
Join us and accredited guests for a drink and a bite to eat at the onsite Get Togethers. We want you to be inspired in the cinema, at our presentations, talks, workshops and networking events, but we also want you to meet with friends and peers or make totally new connections and find your next collaborator whilst enjoying our relaxed atmosphere. Get Togethers are kindly hosted by one of our partners. Cheers!
Access 
Accredited guests welcome
Get Together hosted by Goethe Institut
When & Where
Get Together hosted by ARTE
When & Where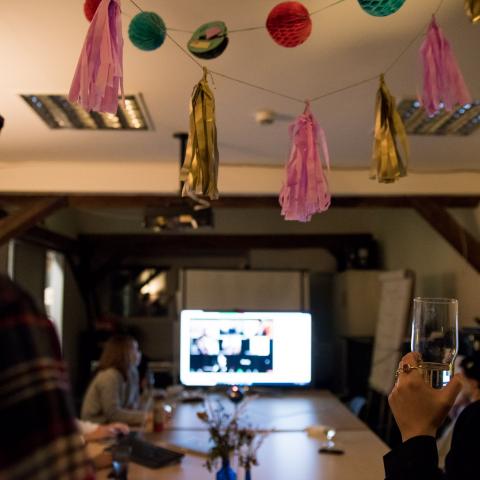 Susann Jehnichen
Online Hangouts
Let's connect –  friends and colleagues are fun! They inspire us and make us feel good regardless of the space we meet in. If you're missing your fellow documentary folks, stop by for a relaxed hangout: no project pitching, no pressure, just a place to be with each other and chat with colleagues and friends, old and new.
Access 
Accredited guests welcome
When & Where
When & Where
When & Where