Programme
default
With contemporary international films, unique special programmes and a rich programme for children and adults, our six competition categories give exciting artistic works a place to celebrate their premieres. As a platform, DOK Leipzig aims to promote young talent regardless of gender or origin.
With DOK Neuland, the festival presents the public with a curated exhibition of interactive and immersive works. Each year this creates a world where visitors can experience profound stories in unexpected virtual spaces — via new media such as X Reality, Virtual Reality, Augmented Reality, games, installations, web documentaries, 360° films and media art. 
48,000+ filmgoers and visitors
2,000+ film professionals from around the world
300+ films and interactive works from 62 countries
24 awards with a combined value of 82,000 euros
50% female filmmakers in the Competitions
This year's subjects and films for the Special Programmes, along with the films nominated for our Competitions, will be announced in late summer. 
Susann Jehnichen
Competitions
DOK Leipzig 2020 presents six competitions:
International Competition Long Documentary Film

International Competition Long Animated Film

International Competition Short Documentary and Animated Film 

German Competition Long Documentary and Animated Film

German Competition Short Documentary and Animated Film

Audience Competition Long and Short Documentaries and Animated Films
Our main prizes, the Golden and Silver Doves, as well as the two Audience Awards will be awarded within these competitions, along with further prizes offered by our partners. Read more about the awards and juries here.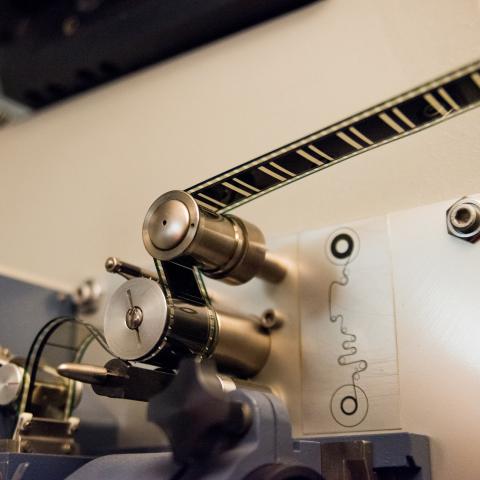 Susann Jehnichen
Special Programmes
In addition to the six competitions, DOK Leipzig also presents several curated special programmes annually. These include a retrospective, homages, programmes for children and young people (Kids DOK) and other special thematic series and matinees. 
Susann Jehnichen
DOK Neuland
At the interactive exhibition DOK Neuland, audiences and filmmakers can discover and define new boundaries in film with interactive works, virtual and augmented reality, games, 360° films and media art in a completely new form. Take a step into uncharted territory.
Further Awards and prizes
Further prizes are awarded by our partners within the festival. In summer you will find more updates about our juries, about our Doves, and the further prizes.
Last year, 24 prizes were awarded at DOK Leipzig, with a record total in prize money at 82,000 Euros. Find out all about the 2019 winning films in our archive.