Plan your Visit
default
If you're new to the festival, have a look at the most important information for visitors.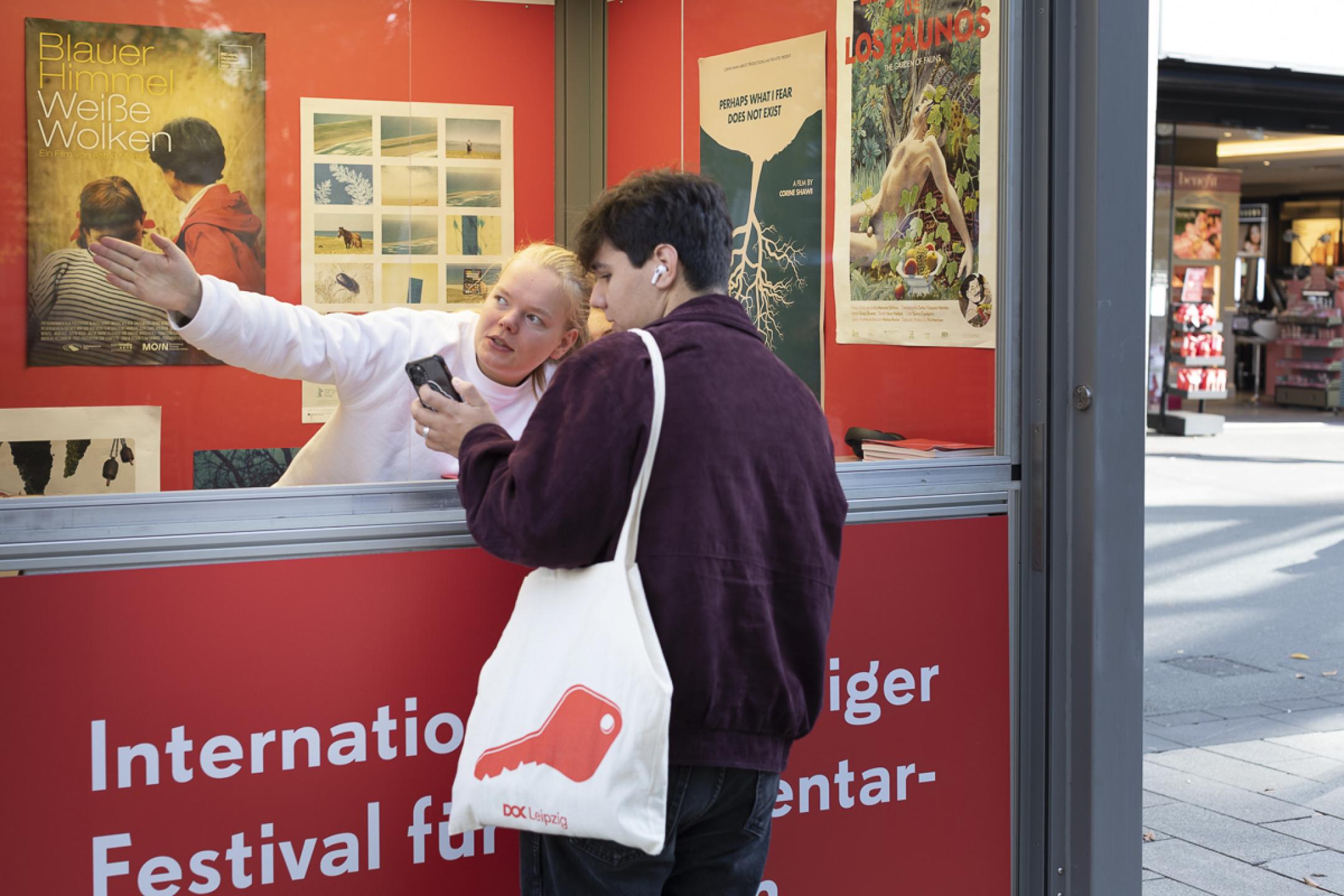 What is DOK Leipzig?
DOK Leipzig is an annual festival for international and German documentaries and animations that takes place every year in autumn. In 2024, we will celebrate our 67th festival edition in the week from 28 October to 3 November. Read more about the festival in our Profile.
When and Where Can I Buy Tickets?
Online ticket sales usually starts two to three weeks before the festival kicks off. Tickets are exclusively available online via our website. Our webshop opens with the programme presentation at our press conference. When the festival starts, you can also buy tickets on location: The box office at our festival centre opens a few days prior to the festival, and during the festival week you can also get tickets at our partner cinemas. You will find all details about tickets, prices and box office opening hours from October 2024 in our Ticket Info.
What Are the Venues?
Each year, several venues in Leipzig turn into DOK cinemas during the festival week. Our festival venues are located across the city. Starting with our programme presentation in autumn, we will provide you with a link to our city map that helps you navigate through Leipzig from one location to another.
How Do I Get to DOK Leipzig?
You are already planning your Leipzig trip for the next festival edition? You can find some tips how to find us by plane, train or car here.
Do You Have Something for Kids in the Programme?
Yes, we are pleased to present our programme series Kids DOK! Screening daily during the festival week, each Kids DOK programme combines short documentaries and animated films. We offer compilations for different age groups. Review the 2023 Kids DOK programme
Does the Festival Offer Barrier-Free Access?
We are committed to making DOK Leipzig as barrier-free as possible. Most of our cinema are barrier-free accessible. This does not apply all venues. We will provide you with detailed information about barrier-free access to cinemas and films from October 2024 here.
Why Isn't the Festival Programme Published Earlier?
We can't do it any sooner. In our competitions we want to show our visitors the latest films just out of the editing room. That's why we call on filmmakers and production companies worldwide to submit their most recent works every spring. The submission deadline is early July, after which our competitions begin to take shape. Over the summer, our selection committee reviews around 2,500 films and nominates the titles for the various categories.
Next come the invitations to the filmmakers, and the creation of the website texts, catalogue and programme booklet. At the same time, our programme team plans the schedule for which films will show in which cinemas during the festival week. By mid-September, the dates and most of the texts are finalised, leaving us just a few days to add everything to our website, print the programme booklets and make technical preparations for ticket sales. Then is it finally time to present the complete programme.