Plan your Visit
default
If you're new to the festival, have a look at the most important information for visitors.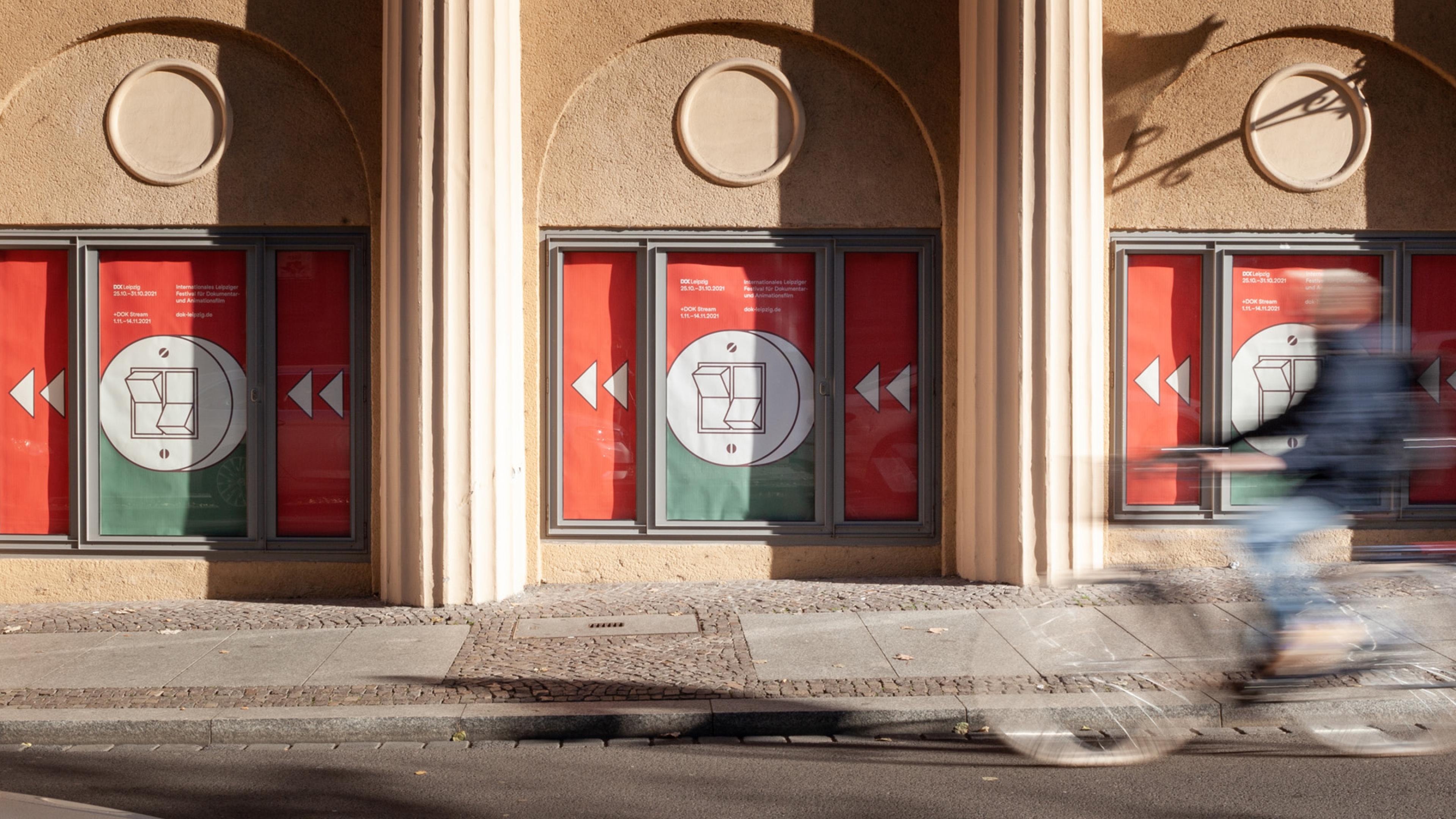 What is DOK Leipzig?
DOK Leipzig is an annual festival for international and German documentaries and animations that takes place every year in autumn. In 2022, we will celebrate our 65th festival edition in the week from 17 to 23 October.
How will the festival take place in times of COVID-19?
Whether it's watching, discussing or celebrating films together — the shared festival experience is what DOK Leipzig is all about for us. We are planning to celebrate our 65th edition on-site this year, and we look forward to welcoming you to Leipzig cinemas and venues from 17 to 23 October. "DOK Stream" will also still be available online, where viewers can access our selected film highlights on demand throughout Germany after the festival.
When can I buy tickets?
Online ticket sales will start with the launch of the complete festival programme beginning of October 2022.
How do I get to DOK Leipzig?
You are already planning your Leipzig trip for this autumn? You can find some tips how to find us by plane, train or car here.
I am searching for a hotel. Do you have any recommendations?
Many of our events are taking place right in the Leipzig's city centre. From these hotels, you can tumble out of bed and go straight to the next screening or talk, or simply to the festival centre for a coffee:
Motel One Nikolaikirche
Nikolaistraße 23, 04109 Leipzig
Phone: +49 (0) 341 3374370
www.motel-one.com
What are the venues?
Each year, several venues in Leipzig turn into DOK cinemas during the festival week. Our festival venues are located across the city.
Beginning of October, you can find a city map on our website that helps you navigate through Leipzig from one location to another.
Does the festival offer barrier-free access?
We are committed to making DOK Leipzig as barrier-free as possible. We depend on the infrastructure of the respective venues but we work to remove barriers. You can find updated information about barrier-free access and programme here in October 2022.