Plan your Visit
default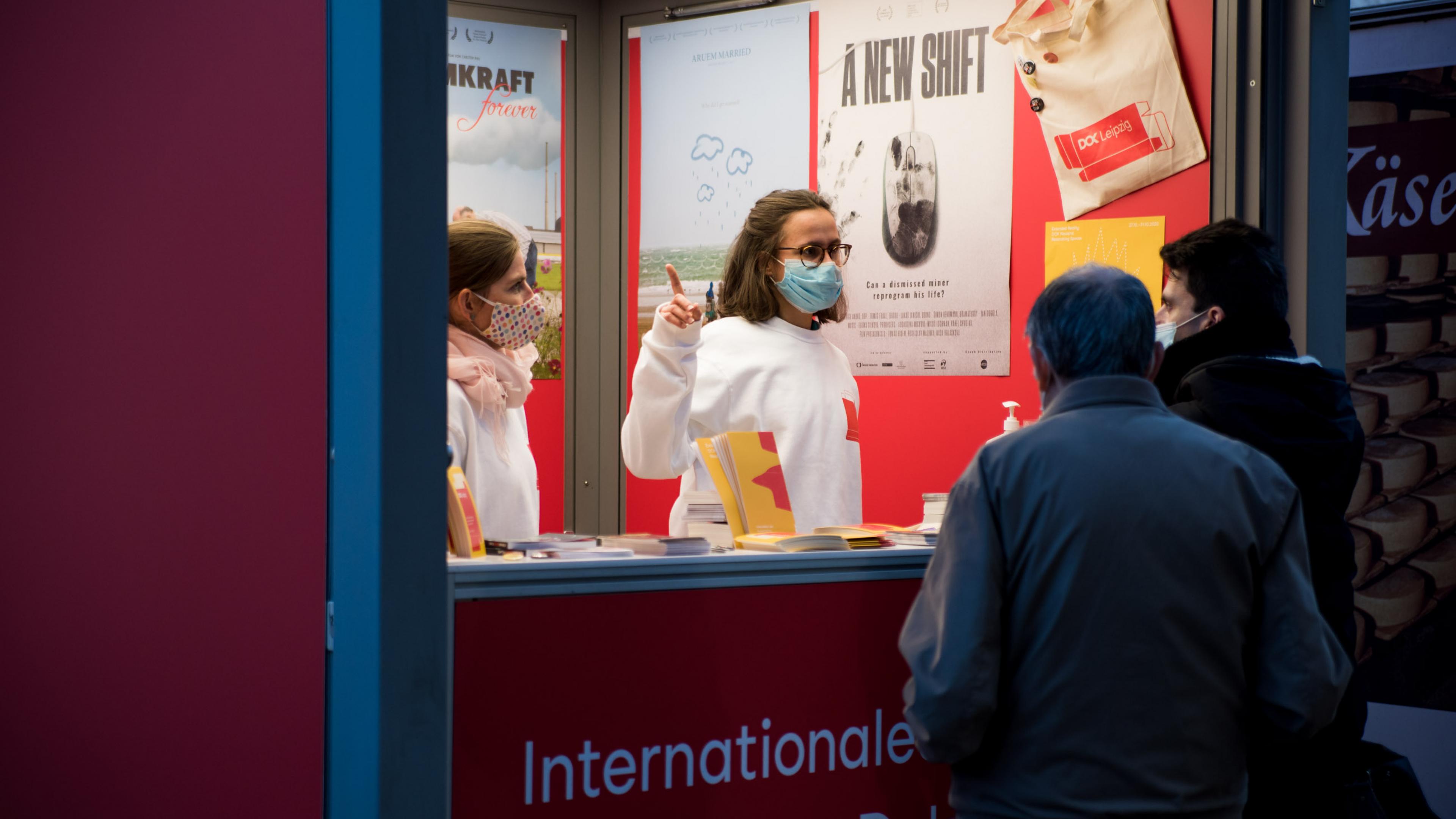 If you're new to the festival, have a look at the most important information for visitors.
How will the festival take place in 2021?
We're back in the cinemas, with as much on-site programming as possible amid Covid-19 precautions. From 25 to 31 October, we will be thrilled to welcome you to a week of inspiring film moments and encounters with filmmakers in our Leipzig partner cinemas.
After the festival week, we will switch to the DOK Stream format to present selected festival films on demand throughout Germany for two weeks, from 1 to 14 November.
The complete programme will be revealed on 7 October on our website. 
When can I buy tickets?
Online ticket sales for the cinema screenings and the DOK Stream has already started via our film programme. The DOK box offices will open daily during the festival week at our festival centre at the Museum of fine Arts Leipzig (MdbK) and in our partner cinemas.
How do I get to DOK Leipzig?
You want to visit the festival in Leipzig for the first time? You can find some tips how to find us by plane, train or car here. Our festival venues are located across the city, please have a look at our city map to navigate through Leipzig from one location to another. 
Accredited guests can also contact our Guest Office at the festival centre to ask for further assistance. 
I need to book a hotel. Do you have any recommendations?
Many of our events are taking place right in the Leipzig's city centre. From these hotels, you can tumble out of bed and go straight to the next screening or talk, or simply to the festival centre for a coffee.
Motel One Nikolaikirche
Nikolaistraße 23, 04109 Leipzig
Phone: +49 (0) 341 3374370
www.motel-one.com
What is the COVID-19 policy at the festival?
At all public events during the festival, the "3G" regulation for protection against COVID-19 will apply. Patrons aged 12 and over will need to show proof that they have been vaccinated or have recovered from the disease. Alternatively, admission will be possible with a negative test taken the same day at an official testing centre (no self-testing). Exceptions are the opening event at CineStar and the screenings at the Polnisches Institut, to which only vaccinated and recovered persons will be allowed entry.
A nose and mouth covering must be worn at all venues prior to taking one's seat.
What are the venues?
Each year, several venues in Leipzig turn into DOK cinemas during the festival week. Our 2021 locations are:
at Leipzig's city centre: CineStar Leipzig, Passage Kinos, East Hall at the Main Station, Polnisches Institut
in the East: Regina Palast
in the West: Schaubühne Lindenfels, Schauburg Leipzig
in the South: Cinémathèque Leipzig in der naTo
Does the festival offer barrier-free access?
We are committed to making DOK Leipzig as barrier-free as possible. We depend on the infrastructure of the respective venues but we work to remove barriers when feasible. Find out more about our barrier-free offers