Programme
default
DOK Leipzig is an international festival for documentary and animated film, being the first in the world to combine these two genres. DOK Leipzig is built on more than 60 years of history and takes place every year in autumn.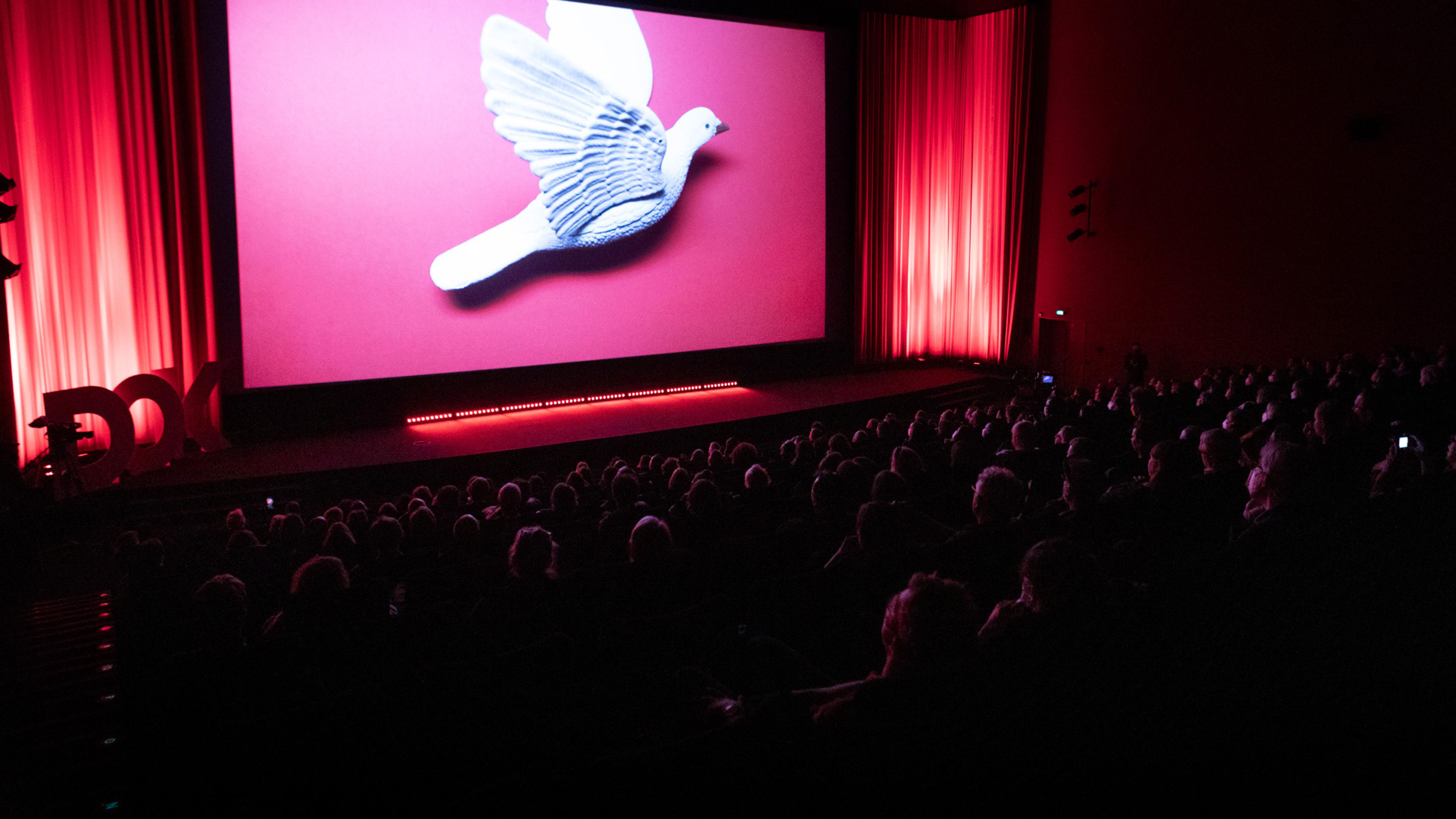 About DOK Leipzig 2023
This year, DOK Leipzig will celebrate its 66th edition. We look forward to welcoming you to Leipzig from 8 to 15 October. Save the date and register now for an accreditation to benefit from the Early Dove rate until 7 July!
With contemporary international films, unique curated programmes and a rich programme for children and adults, we invite our audience to discover the range of contemporary documentary and animated film. Our competition categories give exciting artistic works a place to celebrate their premieres. First info on film series and topics of the festival will be announced beginning of September. Stay tuned! 
With DOK Neuland, we present the public with a curated exhibition of Extended Reality works. Each year this creates a world where visitors can experience profound stories in unexpected virtual spaces.
The Film Programme
We present four competitions and two sections out of competition at DOK Leipzig. The main festival prizes – the Golden and Silver Doves – will be awarded in the competitions. The winners are selected by independent juries. Additionally, further prizes are presented by our partners within the festival. 
In addition to the competition categories, we also present several curated series within our programme. With these formats we focus on film historic topics or honour the work of outstanding film artists. These include a retrospective, homages, matinees and programmes for children and young people (Kids DOK). Browse the films (A-Z) that we presented at DOK Leipzig 2022 in our film archive.
Extended Reality: DOK Neuland
Our Extended Reality exhibition DOK Neuland opens its doors to the public during the festival week. Audiences and filmmakers can discover and define new boundaries in film with immersive works, virtual and augmented reality, 360° films and media art in a completely new form. 
XR Submissions to DOK Neuland are open until 29 June 2023. 
DOK Industry
Our film branch networking programme is tailor-made for accredited trade visitors (filmmakers, XR creatives, producers, editors, decision makers and distributors). Each year we welcome around 1,600 accredited guests at DOK Leipzig. 
Find out more about DOK Industry here. 
DOK 365
We also organize film screenings for our audience in Leipzig during the year and show festival hits from recent years. With our DOK Leipzig Summer Cinema, we are presenting film highlights in beautiful open-air cinemas across the city in July and August.
We love to follow the journey of our festival films! In our DOK 365 section you can find updates on their theatrical releases in Germany and see which DOK Leipzig films you can currently watch from the comfort of your home. 
Save the date for the next DOK Leipzig editions
Mark your calendars!
zitrone