DOK Film Market
default
230 outstanding new documentary and animated films from almost 70 countries are available to be discovered by accredited festival programmers and curators, buyers and commissioning editors, sales agents and distributors on the DOK Film Market library.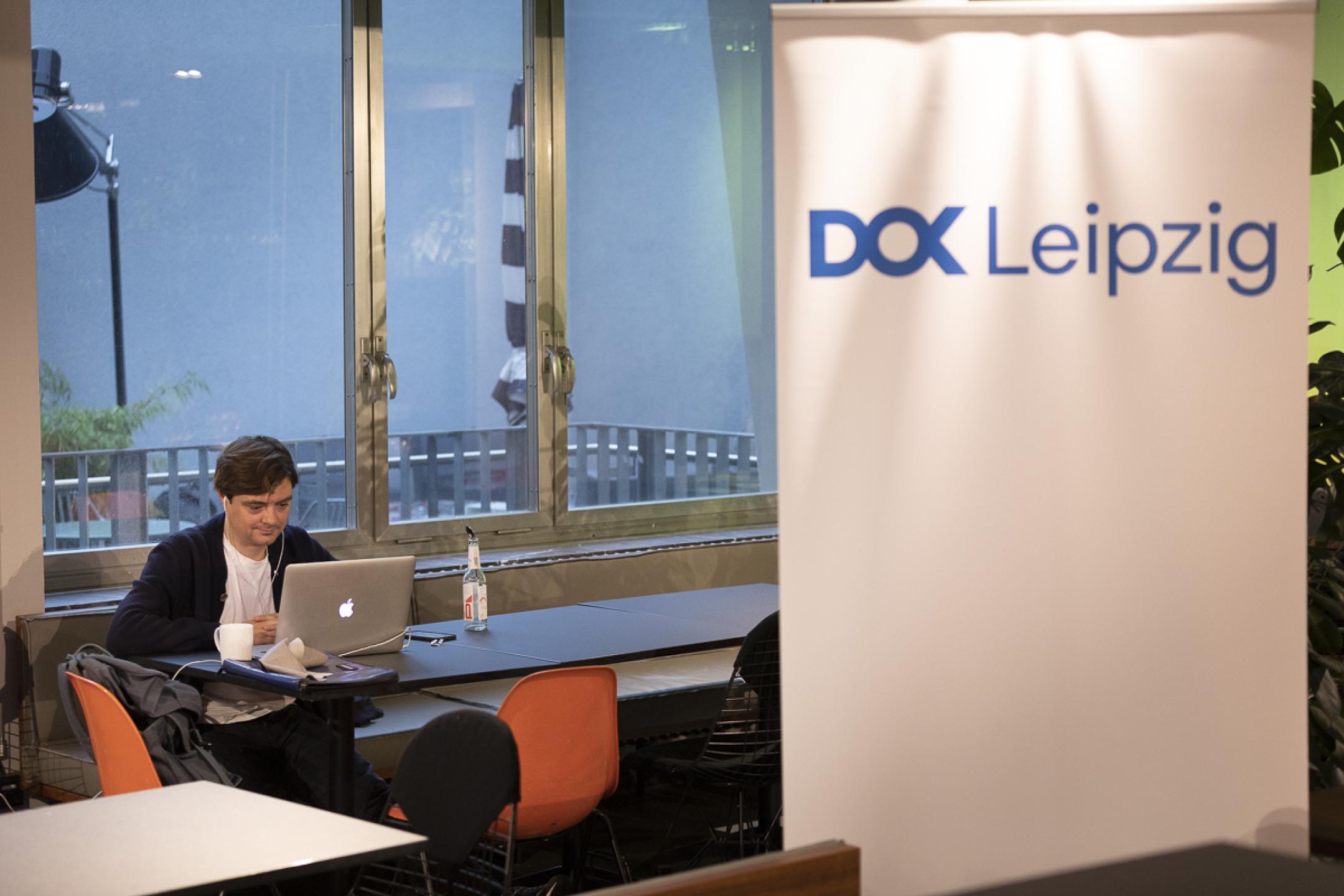 About
All of the festival's competition titles and the films of the Kids DOK programme are included. Discover another 120 films with international appeal exclusively selected for the DOK Film Market. These come recommended by the DOK Leipzig Selection Team or are curated by our partner organisations or presented by renowned sales agents.
The 2023 partner selections include:
Croatian Audiovisual Centre
East Silver & Institute of Documentary Film
EFM Doc Toolbox Programme
Focus on Israeli Docs, in partnership with CoPro.Screen by CoPro Israel
Krakow Film Foundation & Polish Docs
New German Short Films selected by AG Kurzfilm
Swiss Shorts recommended by SWISS FILMS
SWISS FILMS & Visions du Réel present
Taiwan Docs, Taiwan Film and Audiovisual Institute
Yangon Film School
The Film Market provides filmmakers and rights holders the opportunity to promote their film(s) and grab the attention of distribution partners, buyers and festival programmers.
Questions?
Please contact: Roland Löbner 
film-market [at] dok-leipzig [dot] de
+49 (0)341 30864-1091
Submission and Access to the Film Market
Who can view films in the online library?
Distributors and sales agents
TV/VOD buyers and commissioning editors
Festival programmers, curators, cultural institutes and exhibitors
Funding institutions
Film school/university lecturers
Accreditation for the upcoming 2023 edition starts on 7/6/2023. Please choose an accreditation including Film Market Access for 160 € (Early Dove offer available 7/6–8/7) or 200 € regular rate (all fees incl. VAT).
What kind of films are eligible?
Films must have been produced within the last 12 months. They should have unique access to their subject, a critical point of view and have an outstanding aesthetic quality.
What does the DOK Film Market participation include?
Availability of your film(s) to buyers and festival programmers via the Film Market Online Library for six months starting with the first day of the festival
Promotion of your film in the Film Market Online Catalogue with its own page including film still, synopsis, credits and trailer
A festival accreditation for one representative, 50% discount on one additional festival accreditation
Access to the online Industry Guide with profiles and contact details of decision makers and festival programmers
Opportunity to register for Film Market Consultations with experienced industry experts, online prior to the festival or onsite in Leipzig, to get advice on your festival, sales and distribution strategy
Online access to your film's screening report including evaluations, comments and contact details of viewers
How do I submit my film to the DOK Film Market?
Please use the festival entry form until the official submission deadline to submit your film to the DOK Film Market. If your film is selected for a competition, you can choose to include your film in the video library free of charge.
DOK Film Market selects more titles with international appeal from the festival submissions. Please indicate in the submission form if you would like to be considered also for this selection. You will receive a confirmation letter if selected.
If you don't want to submit your film to the festival selection process but only to the DOK Film Market please write to us until 22 August: film-market [at] dok-leipzig [dot] de.
How much is the registration fee and when does it apply?
All films selected for the festival are included free of charge. For all films exclusively registered for the DOK Film Market, the following registration fees apply:
Feature-length film (more than 39 min): 170€ (excl. VAT)
Medium-length film (up to 39 min): 150€ (excl. VAT)
Short Film (up to 10 min): 130€ (excl. VAT)
A festival accreditation for one representative is included.
The fee is charged only once you have confirmed participation and agreed to register your film for the Film Market.
Which films are eligible for a discount?
Films produced exclusively in the following countries are eligible for a 25% discount:
Afghanistan, Albania, Algeria, Angola, Argentina, Armenia, Bangladesh, Belize, Benin, Bhutan, Bolivia, Botswana, Brazil, Burkina Faso, Burundi, Cambodia, Cameroon, Cape Verde, Central African Republic, Chad, Chile, Comoros, Congo, Cuba, Djibouti, DR Congo, Ecuador, Egypt, El Salvador, Equatorial Guinea, Eritrea, Eswatini, Ethiopia, Fiji, Gabon, Gambia, Ghana, Grenada, Guatemala, Guinea, Guinea-Bissau, Guyana, Haiti, Honduras, India, Indonesia, Iran, Iraq, Ivory Coast, Kazakhstan, Kenya, Kiribati, Kosovo, Kyrgyzstan, Laos, Lebanon, Lesotho, Liberia, Libya, Madagascar, Malawi, Maldives, Mali, Marshall Islands, Mauritania, Micronesia, Moldova, Mongolia, Morocco, Mozambique, Myanmar, Namibia, Nauru, Nepal, Nicaragua, Niger, Nigeria, Niue, North Korea, Pakistan, Palau, Palestinian Territories, Panama, Papua New Guinea, Paraguay, Peru, Philippines, Rwanda, Samoa, São Tomé & Príncipe, Senegal, Sierra Leone, Solomon Islands, Somalia, South Sudan, Sri Lanka, St. Kitts & Nevis, St. Lucia, St. Vincent & Grenadines, Sudan, Syria, Tajikistan, Tanzania, Timor Leste, Togo, Tonga, Tunisia, Turkey, Turkmenistan, Tuvalu, Uganda, Ukraine, Uzbekistan, Vanuatu, Venezuela, Vietnam, Yemen, Zambia, Zimbabwe
World sales companies, promotional bodies and institutions are welcome to showcase a selection of their current slate for a preferential package deal. Please reach out to us at film-market [at] dok-leipzig [dot] de.
How can I best promote my film and meet decision makers attending the festival?
We recommend to prepare your attendance in advance. Get informed about DOK Industry events and networking opportunities on our website. Explore who will be attending via the Industry Guide and request meetings with professionals you wish to meet. Book a slot at DOK Industry Helpdesk for more information and advice.
Why is marketing important for my film and what can I do?
Our aim at DOK Industry is to connect you to other industry professionals, encourage knowledge and experience exchange, learn from each other and to create space for inventive distribution and marketing strategies.
We highly recommend to attend and take maximum advantage of the DOK Industry offerings to capitalize the marketing and promotion and thus distribution possibilities for your film. Every film needs its own marketing and distribution strategy in the rapidly changing industry landscape, experimentation and leaving the beaten path is the best way forward.
Is the premiere status of my film affected if it's presented in the DOK Film Market?
No. Films that are only available in the DOK Film Market and not part of the festival programme are not open to the public, therefore you don't risk to lose any premiere status for your further festival strategy. 
What DOK Film Market is not:
DOK Film Market is neither a trade show with sales stands nor a pitching forum. The films are exclusively available to be viewed via the Film Market Online Library for a period of six months starting with the first day of the festival. DOK Film Market offers a platform to rights holders to promote their films among buyers and festival programmers, but no sales guarantee.
Funded by the European Union. Views and opinions expressed are however those of the author(s) only and do not necessarily reflect those of the European Union or the MEDIA sub-programme of Creative Europe. Neither the European Union nor the granting authority can be held responsible for them.