default
About
Family films, company films, institutional films, association films, souvenir films, promotional films or teaching films, amateur cinema retraces the lives of anonymous people in the interstices of history. Drawing a memory of the intimate, it constitutes an exceptional heritage for understanding and historicising both individual and collective practices. With its great diversity and spanning a whole century, amateur cinema embraces many themes: daily and family life, travel and leisure, popular and folk festivals, the rural or industrial world, and more generally all social transformations. 
Inscribed in their time, amateur filmmakers offer an original and subjective view of the main historical upheavals of society. As an important counterpoint to the official narrative, amateur cinema writes another history that is essential for completing, or even rediscovering, the Great History. MIRA thus includes many films about the Second World War, the German occupation and the liberation of Strasbourg, but also about the Algerian War, May 68 demonstrations, the ecological and environmental movements of the 1970s and colonisation in sub-Saharan Africa. Numerous personalities also appear in the films: Pope John Paul II, Albert Schweitzer, General de Gaulle, Marshal Leclerc, Abbé Pierre, Margaret Thatcher, Solange Fernex and so on. 
For all directors, producers, programmers, researchers, publicists, exhibition curators, local authorities, tourist offices, co-production companies, distributors and broadcasters looking for original archives. 
Contact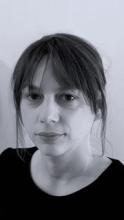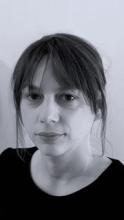 Marion Brun
Head of Film Collections
marion [dot] brun [at] miralsace [dot] eu 
+ 33 (0)3 88 22 03 32
Funded by the European Union. Views and opinions expressed are however those of the author(s) only and do not necessarily reflect those of the European Union or the MEDIA sub-programme of Creative Europe. Neither the European Union nor the granting authority can be held responsible for them.
DOK Archive Market