DOK Industry Podcast 2023
Creativity Through the Lens of AI
default
Step into the captivating realm of AI-driven storytelling creations. In conversation with Mads Dambso, the producer and creative technologist behind the groundbreaking film "About a Hero" – the first feature-length movie co-developed with AI – we explore the essence of AI-human creative exchange and learn how we can go beyond the limits of our imagination with new generative tools.
Join us for this conversation on the  AI-driven creative revolution. Following one of the main themes of DOK Exchange XR Programme: AI and its impact on the art of storytelling – we delve into a conversation about the opportunities and challenges of generative tools for creation. Hosted by Weronika Lewandowska, this podcast takes a look at AI from the perspective and practice of our guest and DOK Exchange XR Conference speaker – Mads Damsbo – the Head of European Creators Lab, the producer and creative technologist of the first feature-length AI co-developed film: "About a Hero". This production led him to the development of a new tool for filmmakers – Kaspar AI. It also serves for our interlocutors as a lens to broader reflection on Human-AI cooperation and helps to redefine creativity and storytelling art.
Length: 46'23''
Recorded on 22 August 2023
Moderator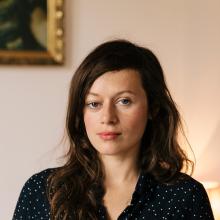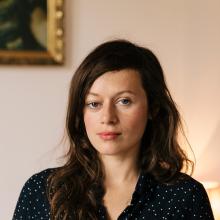 Weronika M Lewandowska
Co-director, writer and executive producer of VR "Nightsss" – a virtual erotic poem premiered at Sundance Film Festival and awarded for The Best Sound Design for VR & AR Reality at Cinequest in 2021. Coordinator of the DOK Exchange XR (DOK Leipzig) since 2022. Expert of the Committee for Innovative Film Projects at the National Film Institute in Poland (2021). Spoken word poet, performer, digital storyteller, PhD in cultural studies, and independent curator of XR. Researcher and writer of XR climate change games for Guest XR – an international research project on an AI agent for harmony in social XR environments (at Warsaw University). She experiments with interdisciplinary forms of poetry. Her poems were published in Romania, Estonia, South Africa and Poland.
XR-Projects: 
"Nightsss" – VR 6DoF, 2021, Co-director/Writer/Executive producer
Exhibtions/Curations:  
The Liberated Voice – Sound Poetry, 2019, Palais de Tokyo in Paris
The City of Dreams, 2022, Bureau of Artistic Exhibitions in Krosno
A polyphony of voices - Artist reflections, 2017, PAO, ROM for kunst og arkitektur Oslo
Guest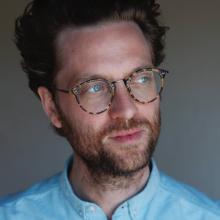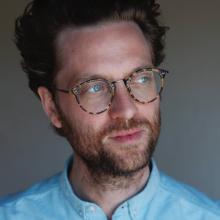 Mads Damsbo
Mads Damsbo is a creative producer and technologist focused on developing original narratives, utilizing new technology. Schooled as a Producer from the progressive film school Super16 and with a bachelor in Media Directing from the Danish School of Media and Journalism, Mads has since become an expert on the production of immersive media narratives, giving lectures, organizing workshops and teaching masterclasses all around the world.
As the founder of Makropol, he has started several new companies, including the app startup Recho and the deep-learning Kaspar AI, a company focused on using AI to co-create audiovisual storytelling.
Mads is producing selected immersive projects, including the world's first feature film written by an AI, acting as Head of Studies at the European Creators Lab and working as CEO and creative producer at Kaspar AI.
Filmography: 
"The Doghouse", 2014, First-person film installation
"The Shared Individual", 2016, Collective VR experience
"Doom Room", 2017, Mixed reality VR performance 
Website makropol.dk 
Website kasparai.com 
Linkedin
Instagram: @madsdamsbo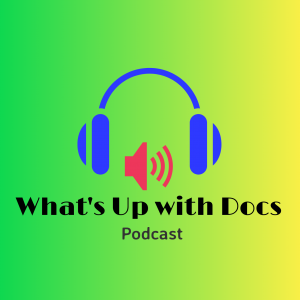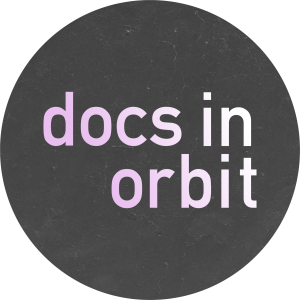 Funded by the European Union. Views and opinions expressed are however those of the author(s) only and do not necessarily reflect those of the European Union or the MEDIA sub-programme of Creative Europe. Neither the European Union nor the granting authority can be held responsible for them.
DOK Industry Podcast 2023