DOK Exchange XR
default
DOK Exchange is DOK Leipzig's inspiring programme on interactive and immersive storytelling, which is an opportunity to connect with brilliant experts, consult XR works-in-progress and keep in touch with the international XR community.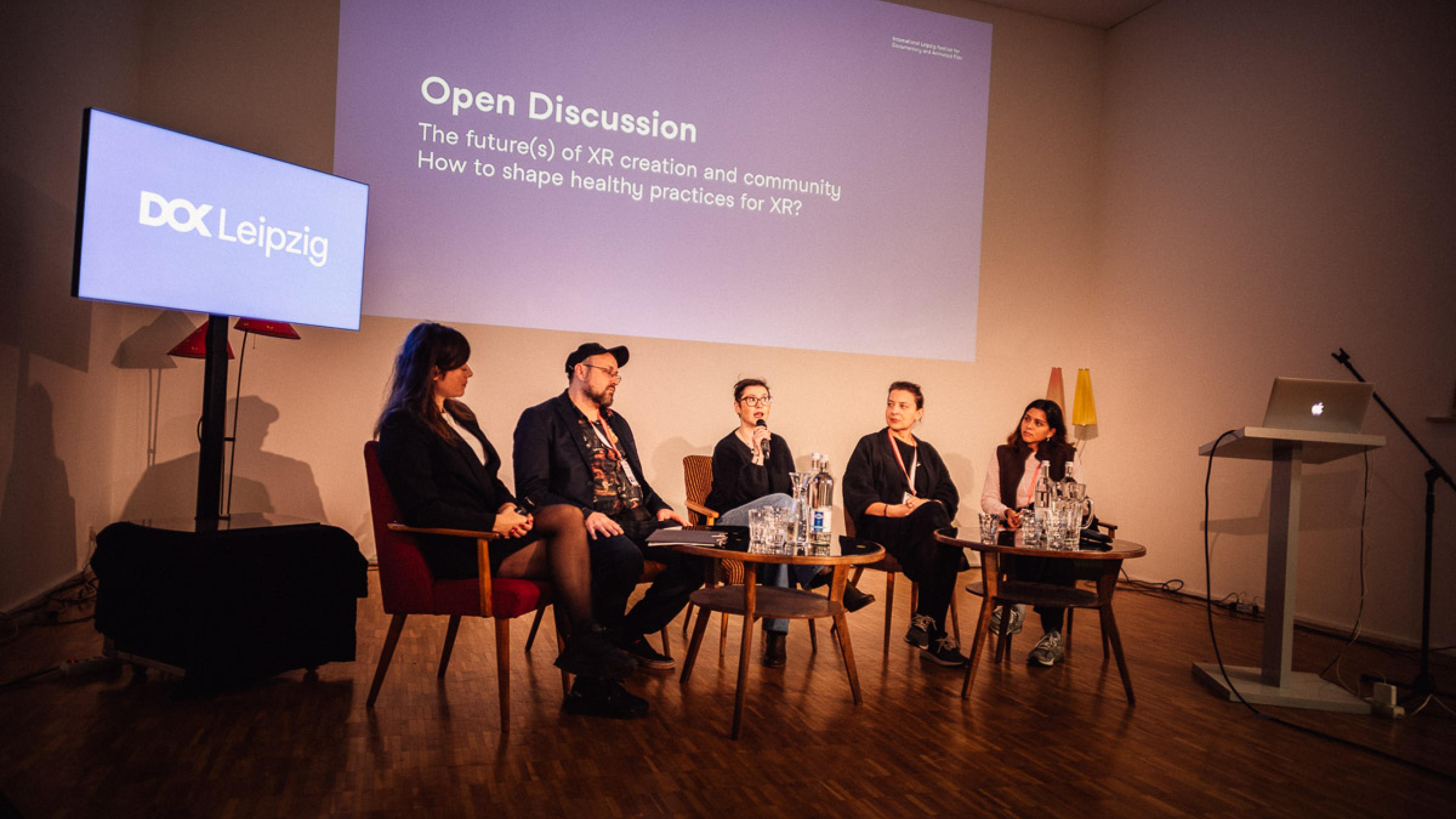 About
DOK Exchange XR took place in hybrid form on the 20 October 2022.
This year our programme focused on: 
the issue of agency and accessibility 
spatial imagination and the process of prototyping
healthy embodiment practices 
the future of safe social VR/AR
designing and curating emotional convergence of virtual and physical worlds
and finding alternative sources of financing for XR projects
DOK Exchange Coordinator
Weronika Lewandowska
exchange [at] dok-leipzig [dot] de
DOK Exchange XR offered two events:
XR Conference
DOK Exchange XR Conference was a hybrid event with speakers presenting an in-depth look at the various aspects of XR development. We critically looked at and analyzed new directions for XR and storytelling to better understand and take sustainable decisions on design, production and distribution processes.
Keynote Speakers
XR Showcase
XR creators presented their cutting-edge projects in development in front of an online audience, followed by feedback by more than 20 experts from the fields of research, funding, distribution, art and technology. We focused on building openness and equality in the process of knowledge exchange. A great opportunity to develop fresh ideas and build a bridge between the creators and the community of XR experts. 
Moderator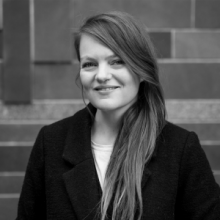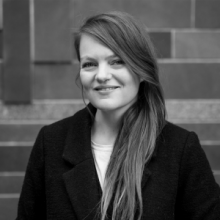 Brigid O'Shea
Berlin (Germany)
Consultant and Co-Director at DAE
Brigid O'Shea started at the Berlin International Film Festival, working for various departments including Berlinale Talents, Berlinale Co-Pro Market and the EFM. She went to DOK Leipzig in 2010 and was appointed head of DOK Industry in 2014. She left in 2021 to establish the Documentary Association of Europe. She freelances for many documentary institutions in Europe and production companies and tutors across the globe on international co-financing and pitching as well as festival strategies and cultural management. She moderates and curates programmes on non-fiction filmmaking as an internationally-respected consultant with a wide and diverse network. She serves on the advisory boards of B2B Doc, Dokufest and Circle: Women Doc Accelerator, and is a programmer at Docs Barcelona.
Experts
Co-partner of DOK Exchange XR:
Funded by the European Union. Views and opinions expressed are however those of the author(s) only and do not necessarily reflect those of the European Union or the MEDIA sub-programme of Creative Europe. Neither the European Union nor the granting authority can be held responsible for them.