DOK Industry
default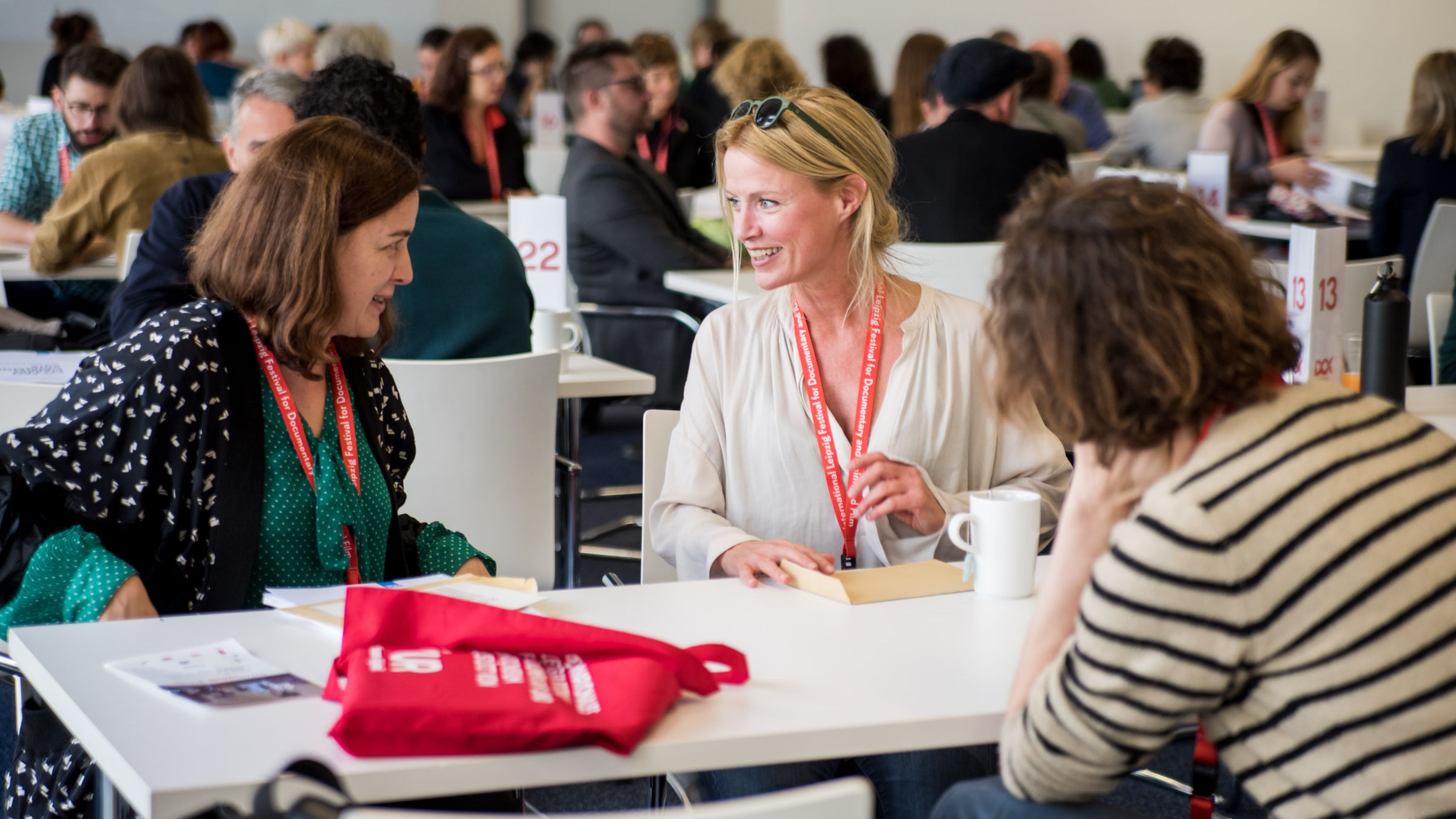 Every year, more than 1,800 professional guests from more than 60 countries come to Leipzig to participate in over 50 events under the umbrella of DOK Industry.
Up-and-coming filmmakers gaining their first experiences as well as award-winning, veteran filmmakers from across the globe mingle with the highest-quality German and international decision makers and funders in a cosy, laid back atmosphere. This is the meeting place for artistic documentary and a growing hub for interactive and immersive arts practitioners and experts.
120+ festival programmers
300+ commissioners, buyers, distributors, sales agents and funders
350+ producers
More than 1,100 scheduled individual meetings at the Co-Pro Market and Meet the Experts Meetings
Daily networking Get Together cocktails and parties
Over 20,000 € in services and prizes to win
What's happening at DOK Industry?
Don't miss our key dates!
We don't want to miss your projects.
blue
Final Entry Deadline for Films and Interactive Works
Final Entry Deadline for DOK Co-Pro Market Projects
—
63rd International Leipzig Festival for Documentary and Animated Film