Meet the Experts: Talks
default
Learn more about certain professions and work practices and expand your network and meet exciting DOK Industry guests.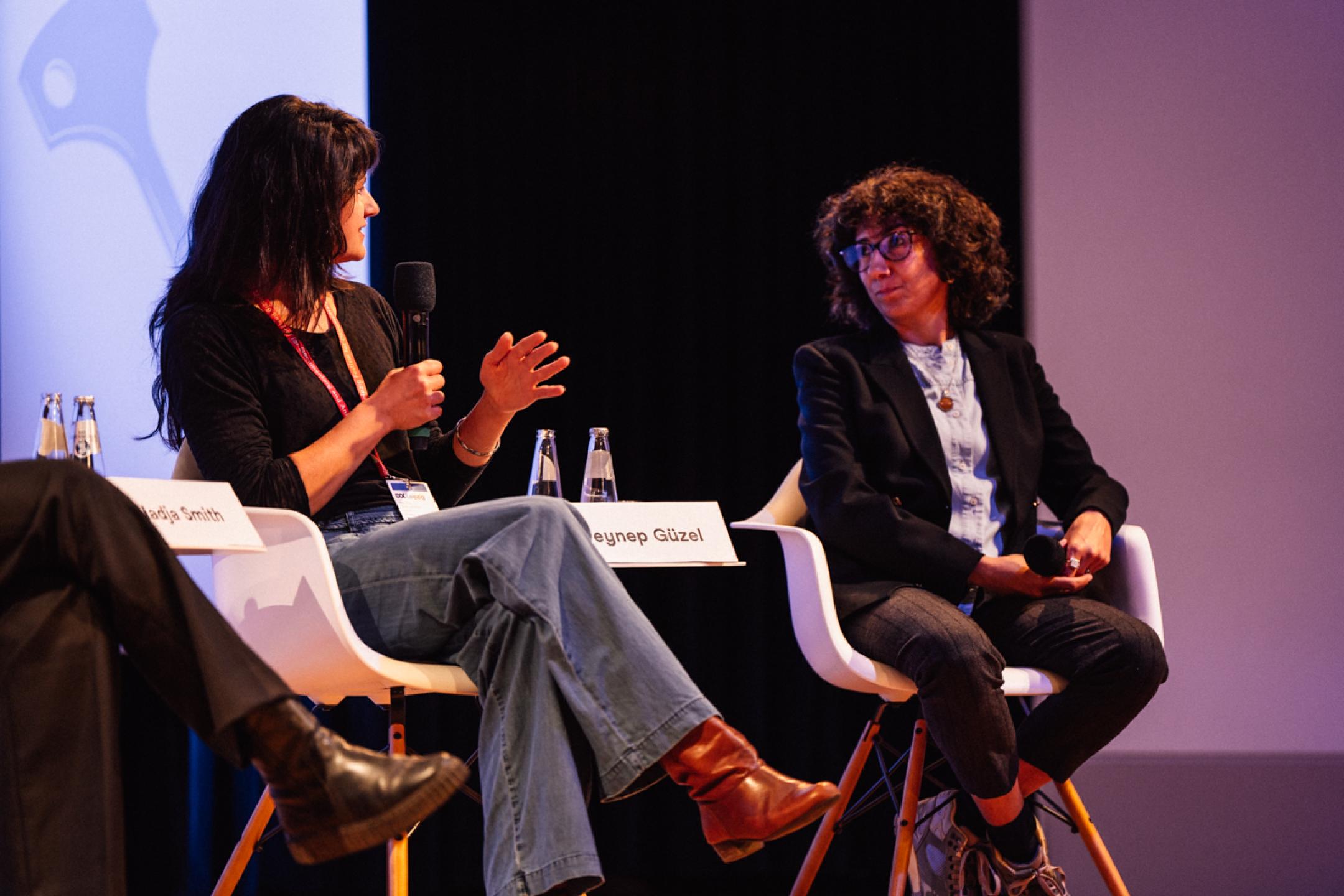 About
Attend Meet the Experts: Talks to learn more about certain professions and work practices and also to expand your network and meet exciting DOK Industry guests.
---
Language: 
English
Access:
Accredited guests welcome
Distribution Strategies
Representatives of different organisations and companies discuss various strategies for distributing and marketing documentaries – online and off.
Moderator: 
Seggen Mikael
Arts Manager, Festival Programmer, Co-Founder DisCheck
Panellists:
Anja Dziersk
Rise & Shine, Germany
Jürgen Pohl
Salzgeber, Germany
Erin Rosenberg
DocPlay – Madman Entertainment, Australia
When & Where
Sales Agents
What can a sales agent do for your film? How to select and work with a sales agent? Sales agents share their professional experience, reveal what they are looking for when selecting documentaries for their slates and how they go about marketing them.
Moderator:
Mara Gourd-Mercado
Head of Industry + Training CPH:DOX, Denmark
Panellists:
Jenny Bohnhoff
MetFilm Sales, UK
Elina Kewitz
New Docs, Germany
Suzanne Nodale
Blooming Docs, France
When & Where
Festivals & Markets
We invite our colleagues and friends representing festivals and markets in Leipzig to share the stage. The goal of the session is twofold: firstly, so you can meet and network with each other, and secondly to give filmmakers, producers and rights holders the chance to get to know what kinds of films and projects you're looking for. 
Festival Centre, Basement Floor (Museum der bildenden Künste Leipzig)
Moderator:
Babette Dieu
Berlinale European Film Market, Germany
Panellists: 
All attending festival and market representatives
When & Where
Funded by the European Union. Views and opinions expressed are however those of the author(s) only and do not necessarily reflect those of the European Union or the MEDIA sub-programme of Creative Europe. Neither the European Union nor the granting authority can be held responsible for them.