Online Exclusives
default
You just cannot get that film out of your head? Let's talk about and discuss different themes from our programme in our Online Exclusives!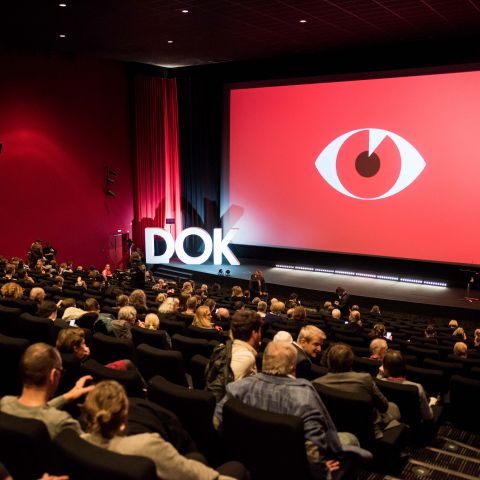 Susann Jehnichen
Festival Opening
DOK Leipzig 2020 begins with our Festival Opening that you can access digitally from our website on the 26 October at 16:00.
Here, you can get into the festival mood together with us and two short films from the programme. And although the festival has only just launched, we already present a prize winner: The Development Prize for the Best Female Director by the Saxon State Minister for the Arts will be awarded!
Following this, the first premiere of the festival will take place with Joy by Daria Slyusarenko being screened in the CineStar 4 and simultaneously streamed online. Both versions show the live Q&A after the film.
Moderation: Knut Elstermann
In conversation with: Christoph Terhechte and Brigid O'Shea
You can rewatch the Opening (in German) in our media library.
Susann Jehnichen
DOK Speaks up
We don't want to only show films at DOK Leipzig, we also want to talk about them, discuss them and learn more about them.
During the festival's film selection process, we can already see emerging themes and topics that we are sure will raise discussions beyond an ordinary Q&A. Our curated dialogue series invite for moderated round table discussions with filmmakers that address these dominant subjects in the competitions of the current festival edition.
Naked Truths – Intimacy in Documentary Film
Thursday 29 October, 14:00 Online Exclusive
In documentary film we often encounter remote places, landscapes or everyday life. What is rarely seen is sex and intimacy. We ask ourselves why this is the case, what power lies in telling explicit things and where obstacles are.
Panelists:
Jürgen Brüning, producer of Avalon
Pia Hellenthal, director and screenwriter of Searching Eva
Paulita Pappel, curator and organizer Pornfilmfestival Berlin
Julia Palmieri Mattison, director and producer of Play Me, I'm Yours
Watch the event in our media library:
Corona – How the Arts Conquer the Now
Friday 30 October, 16:00 Online Exclusive
From existential crisis to privileged deceleration. COVID 19 has exposed social problems. Whether film or virtual reality, the views inwards and outwards, on conditions and sensitivities are sharper than ever.
Panelists:
Peiman Zekavat, director of E14
Tatyana Chistova, director of Bless You!
Mika Johnson, director and writer of Ilios
Bettina Katja Lange, director of Smallest of Worlds – A Social Landscape of Collected Privacy
Watch the event in our media library:
Family Affairs – Documentary Investigations in the Inner Circle
Friday 30 October, 18:00 Online Exclusive
Autobiographical documentary film has developed into a popular and widespread genre over the last decades. Initially often combined with family histories and the historiography of global – and often traumatic – events such as wars and other catastrophes, it now functions as a foil through which an understanding of complex interrelationships can be created by means of empathy and awareness raising for "micro-stories". But the method is also fruitful as a means of addressing a wide range of universal problems: the search for self-realisation or the burden of family inheritance, economic or emotional fragility, questions of identity and belonging, or life in old age. We talk to the filmmakers whose films approach global themes from different perspectives at DOK Leipzig this year, based on their own family histories.
How does one film one's own family? What is the position of the directors, who sometimes act as silent observers, sometimes as the centre of events? How do you deal with found footage and materials from your own family archives? And how much distance is necessary?
Panelists:
Myriam Jacob-Allard, director of Alice's Four Stories
Hannah Schweier, director of 80.000 Schnitzels
Rocco Di Mento, director of The Blunder of Love
Amélie Cabocel, director of Forgotten Lands
Watch the event in our media library: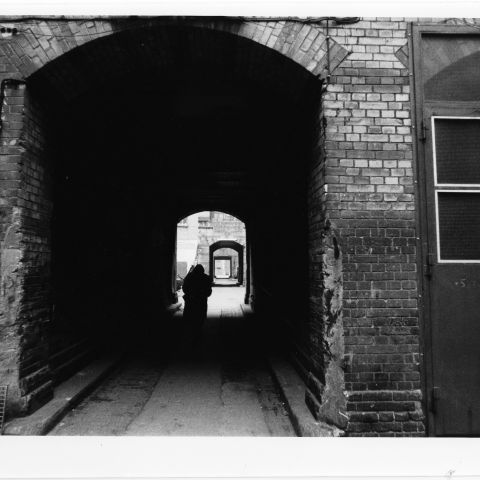 Radically Subjective, Minimally Invasive. Masterclass Annik Leroy
DOK Leipzig's exclusiv workshop discussions do not preserve dogmas of craftsmanship but question the methods and aims of a cinematographic style. In conversation woth Annik Leroy and using examples from her work, the topic of discussion will be radicality. It's subjective, irreconcilable and minimally invasive, we assume. But what does Annik Leroy say?
The Masterclass is part of our Homage to Annik Leroy. Her work is marked by multifaceted investigations of the scars of past European history. Her films remind us that this past is not dead, not even past. It's still inscribed in the world today and can be found both in individual and social bodies and spaces. Find all films in the homage.
Watch the Masterclass here: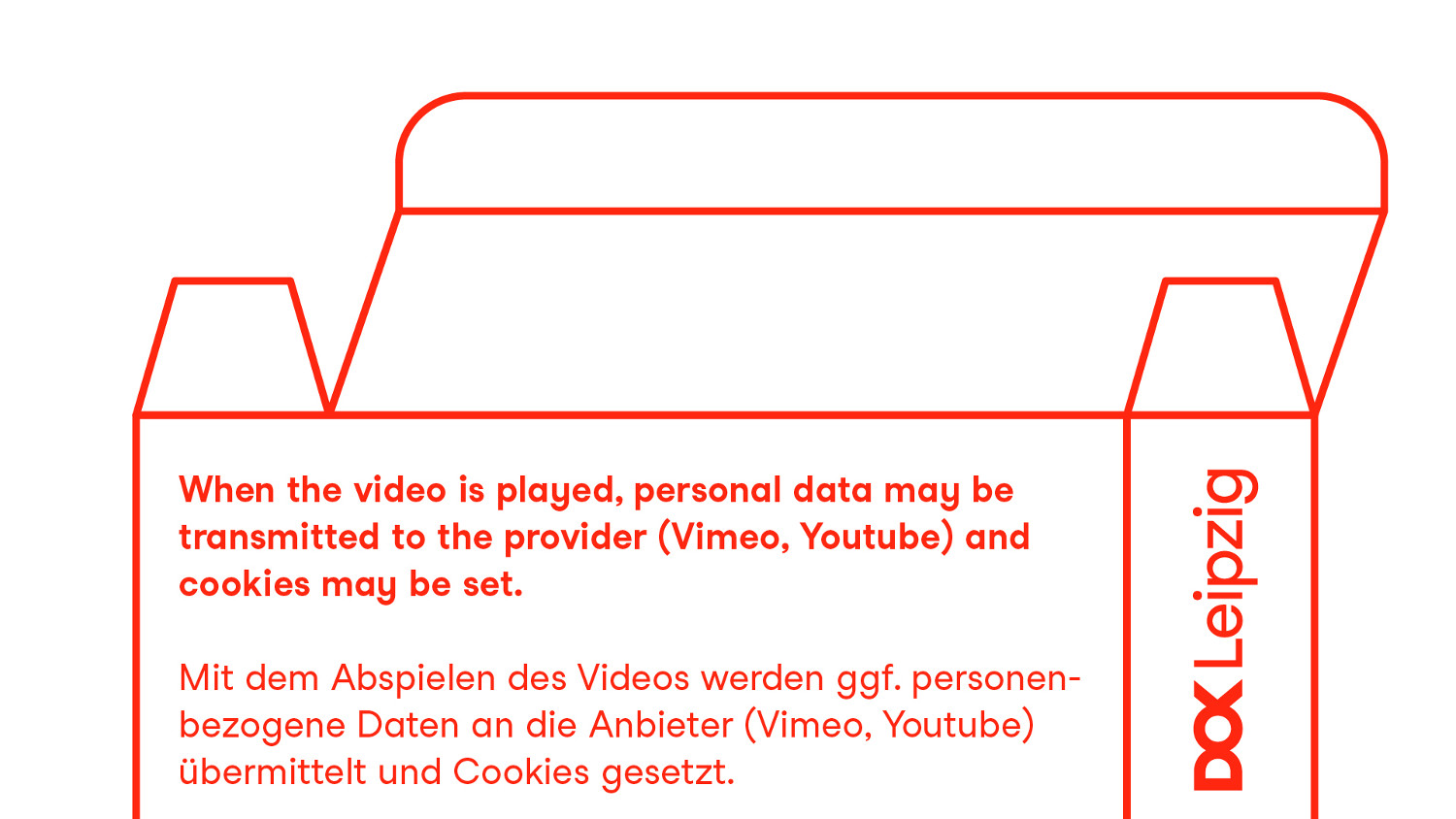 Animation Perspectives: Patrick Buhr_Aaron Jablonski
With handdrawn lines, animated in 3D, Patrick Buhr strolls through the borderland between staging and real life. Aaron Jablonski expands reality with digital masks and reshapes landscapes through data manipulation. A perfect match for our dialogue series with films, talks and insights into their practice.
After the event, Patrick Buhr and Aaron Jablonski invite the audience to their virtual gallery on Mozilla Hubs, which was designed exclusively for DOK Leipzig: There, you can stroll and browse around yourselves and get into conversation with the two artists. The link to the virtual gallery and help for strolling along will be available on the evening of the programme.
Moderator: André Eckardt
Language: Englisch
Access: All welcome
Dialogue 1
Aaron Jablonski and Patrick Buhr give us a tour of the digital workshops, software and sketch collections where their poetic miniatures and virtual sculptures are created.
Virtual Void
Aaron Jablonski, Germany 2019, 1min
Collection of AR Face Filters
Aaron Jablonski, Germany 2020, 1min
Something About Silence
Patrick Buhr, Germany 2015, 13min
Dialogue 2
A conversation about digital tools and their creative abuse, about gaps in reality and maps of the world of thought, about eager followers and algorithms.
Venetian Snares: Szamár Madár
David OReilly, UK 2005, 4min
Open Gallery
A conversation that will be open-ended in terms of intellectual and artistic views and perspectives, if not in time. You, the DOK followers, are invited to join in.
Into Into
Aaron Jablonski, Germany 2016, 2min
The Train, the Forest
Patrick Buhr, Germany 2017, 3min
Pyramid
Aaron Jablonski, Germany 2019, 1min
Kinect Particles
Aaron Jablonski, Germany 2020 1min