Programme Overview 2021
default
In our competitions and unique film programmes we show international and German films, contemporary and historical cinematic works and offer a rich festival programme for children and adults.
Staging the Festival Amid the Pandemic
We will return to big screens in the fall! For our 64th edition taking place from 25 to 31 October, we plan to air the complete film programme in selected Leipzig venues, and to celebrate a week of documentary and animated film with our audience on-site in Leipzig.
After the festival week, our "DOK Stream" will launch online to serve those who wish to either deepen their festival experience or visit DOK Leipzig wholly online. The VoD film programme will feature a selection of festival films accessible to the German public during the first two weeks of November.
The Competitions
We present six competition categories and a category out of competition at DOK Leipzig 2021:
International Competition Long Documentary and Animated Film
International Competition Short Documentary and Animated Film
Camera Lucida – Out of Competition
German Competition Long Documentary and Animated Film
German Competition Short Documentary and Animated Film
Competition for the Audience Award Long Documentary and Animated Film
Competition for the Audience Award Short Documentary and Animated Film
Find all nominated films in the 2021 competitions here.
Awards & Juries
Eight awards of the festival – the Golden and Silver Doves – and further prizes presented by our partner are awarded in the competitions. 
Who actually decides which films receive awards? DOK Leipzig's winning films are selected by independent juries.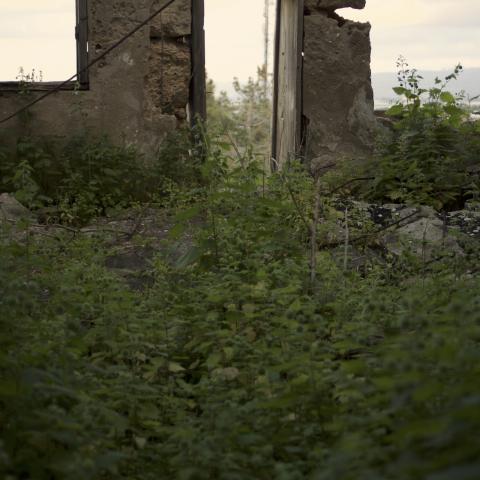 Opening Film
Our 64th festival edition will open with the International Premiere of The Rhine Flows to the Mediterranean Sea by Offer Avnon. After ten years in Germany, the filmmaker returns to Israel and takes stock of that time, but also looks at his homeland from a changed perspective.
In associative montages of images and conversations with people in Germany, Poland and ultimately in Israel, this film explores persistent traumas, mechanisms of repressing the pain, and attempts at reconciliation. 
We will air the film during the official festival opening on 25 October at CineStar 4, starting at 7 pm. Parallel to the opening ceremony, we will also present the film in a public screening at the East hall of Leipzig's main station. The screening starts at 8:30 pm, admission is free.
Retrospective
The Jews of the Others. Divided Germany, Distributed Guilt, Dissected Images
With the division of Germany, Hitler's empire finally disappeared from the map. But in the new states, the old Germans lived on: perpetrators and onlookers of the mass murder of Europe's Jews. For both the GDR and FRG, dealing with the Holocaust became a moral touchstone – a standard by which they measured themselves and their neighbour. We look at German-German alternating and counter views, at films about guilt, at images of "Jewishness" that show "Germanness".
Guests with (film) historical expertise are invited to all film talks.
During the festival week, the series will be complemented by the study presentation "Eichmann and the Cold War on East and West German Television".
The Retrospective is funded by the The Federal Foundation for the Study of the Communist Dictatorship in Eastern Germany. We also thank the German Broadcasting Archive for their support.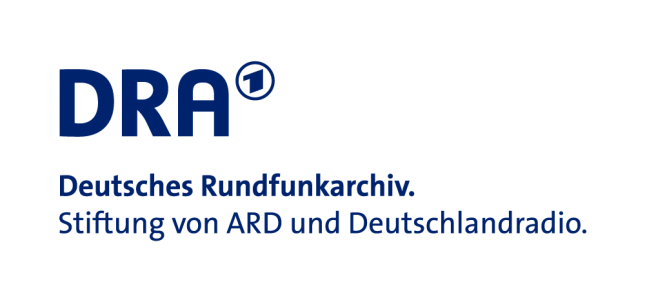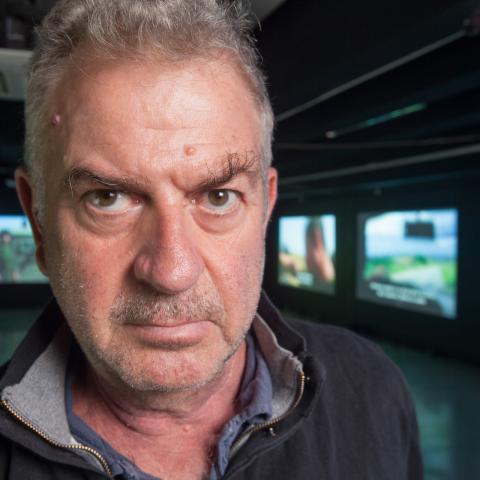 Jose Kattán
Homage Avi Mograbi
Secret Agent Avi
Poetic activist? Politically unreliable poet? As a critic of Israel's role in the Middle East conflict, Israeli filmmaker Avi Mograbi puts himself squarely between two stools. He spies on all ideological camps, varying a special poetics of concealment and revelation that we will present in three of his most recent works.
The creator haunting the film – not as a discreet interviewer or commentator, but as a singing ghost or a substitute protagonist, that is part of the "Avi Mograbi method". The filmmaker explains in a masterclass how and why he uses it.
In 2015, Avi Mograbi and festival director Christoph Terhechte talked about failed and felicitous films, about assigned and devolved characters – and about moral. You can read the transcript of the conversation here.
Modular & Modified – Animation and Musique Concrète
Sounds "do not conjure up the fateful knots of a plot", Pierre Schaeffer, a pioneer of musique concrète, wrote in 1967. Looped, distorted, slowed-down, reversed: With every technical innovation, electroacoustic music and animation allowed sounds and images to speak freely for themselves. New worlds in pop, poetry and research opened up.
In addition, Leipzig artists Connie Walker aka CFM and SAOU TV will give a live audio-visual concert.
Animation Perspectives
Claudia Larcher_Randa Maroufi
DOK Leipzig explores the potential of animation, setting up a direct dialogue between two outstanding artistic positions and personalities, even though animation is not at the foreground of Claudia Larcher's and Randa Maroufi's video works. But: It conceals and reveals, blurs and marks aesthetic and social transitions.
DEFA Matinee: Kurt Tetzlaff
Reports from the Time of Change
Kurt Tetzlaff was closely associated with DOK Leipzig over decades – as a long-term committee member, as an award winner and as a documentarist who never shied away from rubbing against the grain of the GDR cultural sector. We present three late DEFA productions that tell of the ongoing sea change in a country that was ossifying and eventually evolving into a different one.
The DEFA Matinee is presented in cooperation with the DEFA Foundation.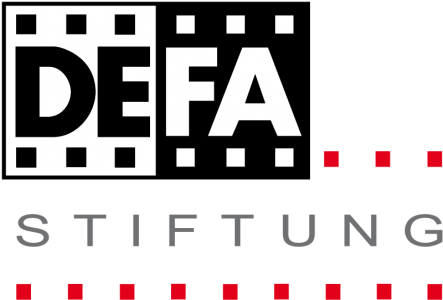 Matinee Saxon State Archive
Remembrance in the GDR – Memory Work on the Founding Myth
In 1949, the year of its foundation, the GDR defined its relationship to the National Socialist past. The "better Germany" accordingly included only the "better" part of this heritage in its founding myth: the antifascist resistance. Five films from the holdings of the Saxon State Archive illustrate the ambivalence of the GDR's culture of remembrance.
The Matinee is presented in cooperation with the Saxon State Archive.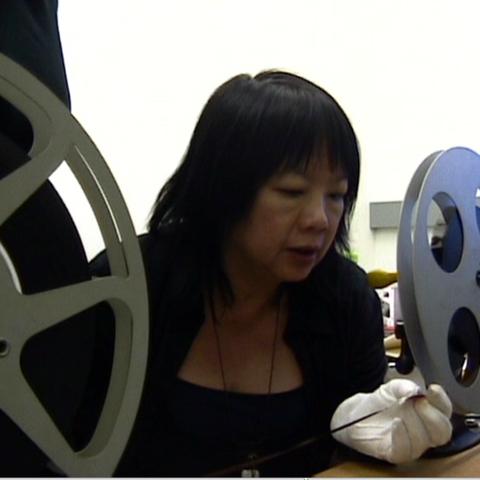 Editing Makes the Film
How many films can be composed from the same material? We are introducing the renowned editor Mary Stephen, juxtaposing her own cut with that of the director – "Odoriko" versus "Nude at Heart", director's cut versus editor's cut. Where, between menial craft and creative co-authorship, does she see her role?
Mary Stephen will answer these and other questions, and offer insights into her editing oeuvre in the frames of a masterclass. 
Re-Visions
Silver Dove, Golden Times, Steely Looks
This review of our festival history is dedicated to a found footage collage that was awarded the Silver Dove in 1995: some 280,000 metres of nitrate film, condensed into "a kinematographic image of the Dutch-Indies 1912 – c. 1933". The silent footage of colonial masters learns to speak. The perspective they conserve is unmasked.
Kids DOK
Films for the Young, Films for All
Films for everyone who is in the mood for exciting, funny and thought-provoking viewing experiences: Five programmes present new productions for all age groups. There's a colourful mix of animated films for kindergarten kids. (Primary) school kids and teenagers will find a host of insights into different realities of life – at eye level.
Doc Alliance Selection
United Forces for the Creative Documentary Film
In the Doc Alliance Selection, seven feature-length and seven short films compete for the Doc Alliance Awards. For our current festival programme, we have selected two of the feature-length nominees from the 2021 Selection, which represent the diversity of artistic documentary film in very different ways.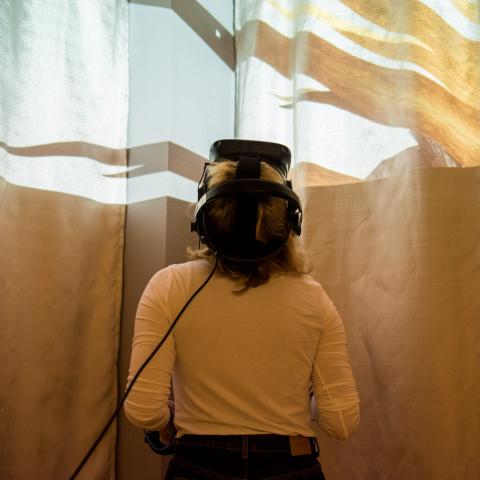 Susann Jehnichen
Extended Reality: DOK Neuland
Take a step into DOK Neuland. In our Extended Reality exhibition, audiences and filmmakers can discover and define new boundaries in film with interactive works, virtual and augmented reality, games, 360° films and media art in a completely new form. 
The exhibition opens its doors at the Museum of Fine Arts Leipzig during the festival week, admission is free. Using the slogan 'No chaos, no change', the exhibition seeks to embrace the chaos and sees it as an opportunity for developing new strategies for engaging with the world. Discover the exhibited works