Personal Storytelling from Underrepresented Communities
default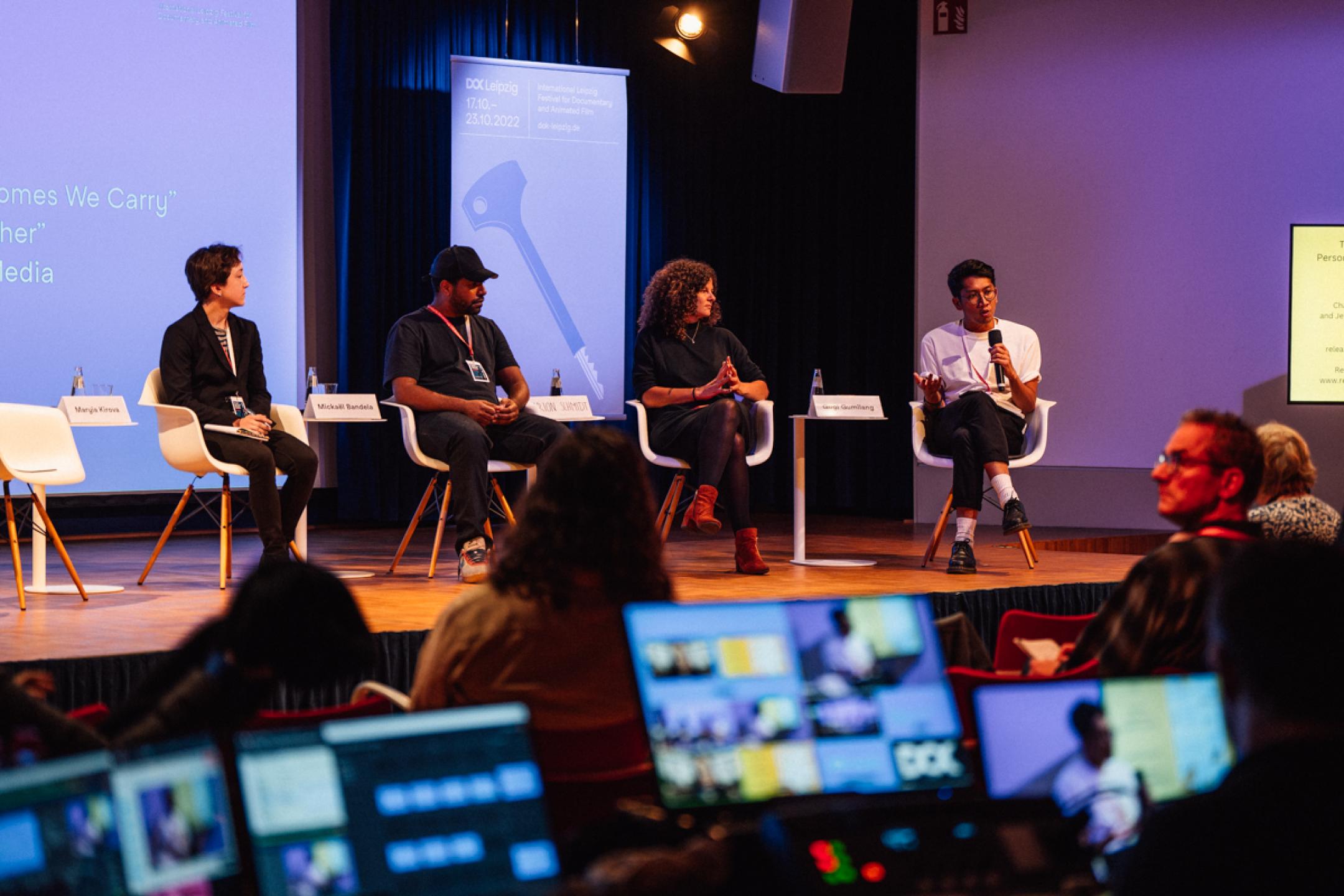 DOK Industry Talk
Jennifer Crystal Chien, from Re-Present Media, a US based filmmakers' collective with the purpose to humanise media representation of underrepresented communities through a focus on personal stories from those communities, in conversation with filmmakers Brenda Akele Jorde ("The Homes We Carry" – German Competition), Mickaël Bandela ("One Mother" – International Competition) and Paula Vaccaro, founder of Pinball London and member of the steering committee of ARTEF – the Anti-Racism Taskforce for European Film – that has been created to tackle institutional racism in the European film industry.
Moderator
Gugi Gumilang, Executive Director of In-Docs
Panelists
Brenda Akele Jorde, Director "The Homes We Carry"
Mickaël Bandela, Director "One Mother"
Jennifer Crystal Chien, Re-Present Media
Paula Vaccaro, Founder Pinball London, member of the steering committee ARTEF
Funded by the European Union. Views and opinions expressed are however those of the author(s) only and do not necessarily reflect those of the European Union or the MEDIA sub-programme of Creative Europe. Neither the European Union nor the granting authority can be held responsible for them.