Talks and Events
default
Following on from themes in our film programme, we offer various dialog formats – and we look forward to celebrating short films with you at "5x5 Shorts from the East"!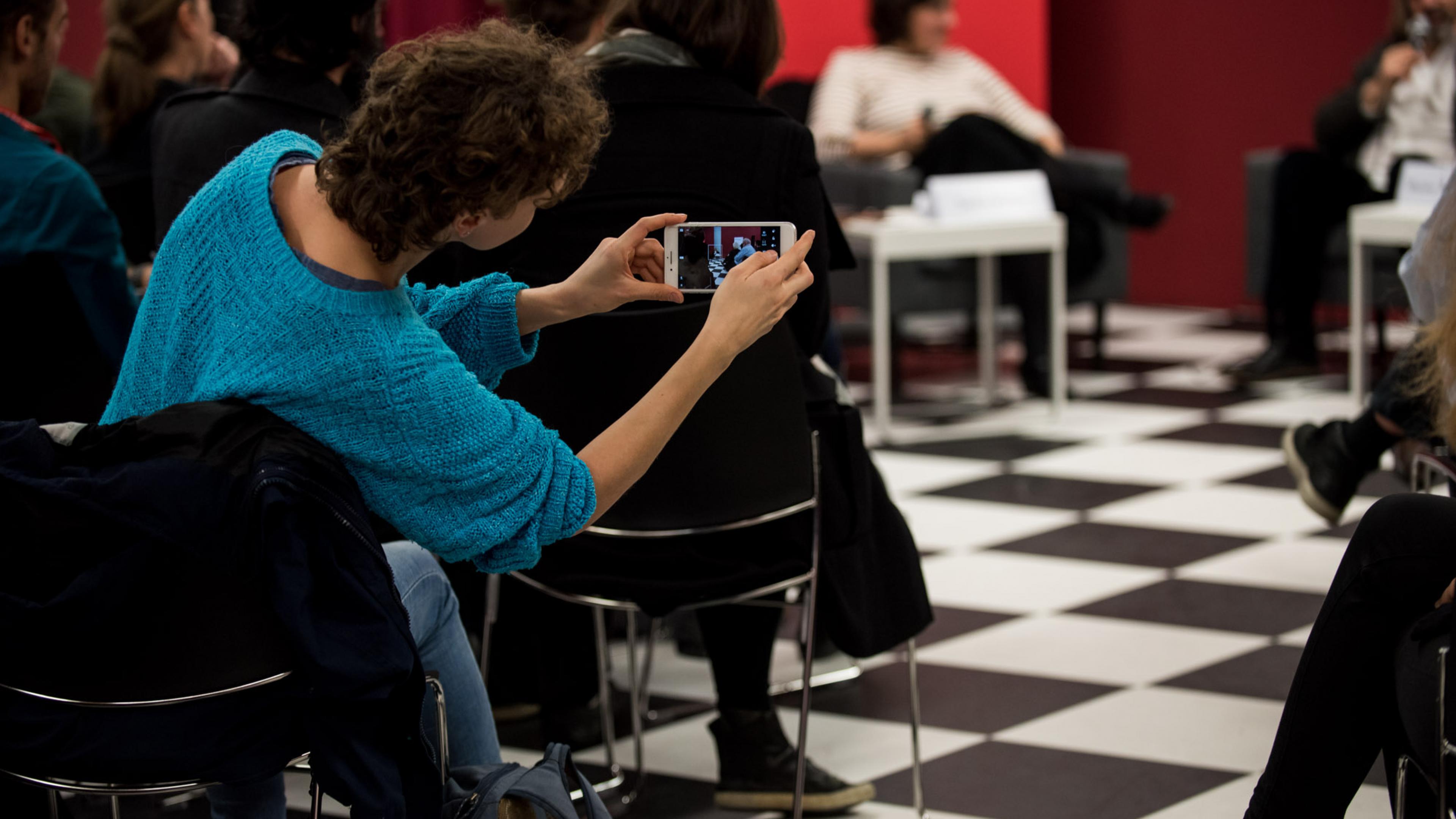 DOK Talks
Every year during the film selection process, we can already see emerging topics that we are sure will raise discussions. Our curated dialogue series invite for moderated round table discussions with filmmakers that address dominant subjects in the programmes of the current festival edition.
Catch up with the topics from last year's DOK Talks in our Media Library.
Animation Perspectives: Veneta Androva_Tang Han
Veneta Androva and Tang Han are invited to engage in a cinematic and personal dialogue. Animation and documentary, nature and culture, the virtual and the real rub against each other in their works. Two radically different artistic styles, and yet they have something in common: precision in watching, consistency in thinking and a delight in playing with ironic distance.
Dancing in the Dark. Hysteresis & Company
The starting point and centrepiece of this evening is "Hysteresis", the latest work by renowned animation artist Robert Seidel. In a live performance, the movements of the queer Australian dancer Tsuki and the AI-based animation of Robert Seidel's drawings will merge to the music of sound artist Markus Popp alias Oval.
The performance will be preceded by a programme curated by André Eckardt and Robert Seidel featuring films by other artists on the interrelation of body, movement and animation.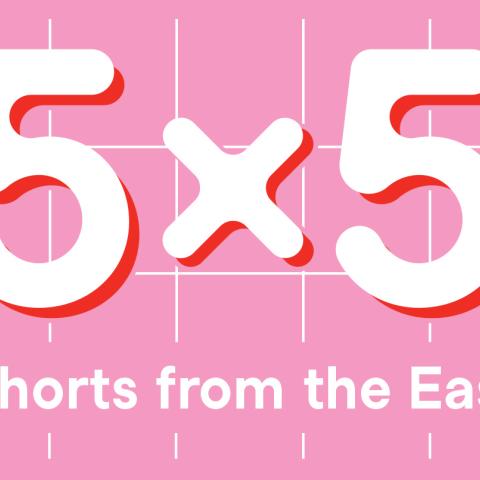 5x5 Shorts from the East
Short Film Event
On Saturday, 22 October, we invite you to celebrate "5x5 Shorts from the East" at the Polish Institute! In cooperation with film institutions from the region, the event will present 25 short documentaries and animations from Croatia, Czech Republic, Estonia, Poland and Slovakia.
The evening works on the hop on, hop off basis. You can drop in when you like — and discover short film pearls such as "511 Best Photos of Mars" or "Wild Beasts". 
Free entry!
The Films:
The Place I Am Writing You Letters From 
Nikolina Bogdanović
Croatia 2018, 9 min
Spaces 
Nora Štrbová
Czech Republic 2020, 8 min
Cosmonaut 
Kaspar Jancis
Estonia 2020, 11 min
Volte 
Monika Kotecka, Karolina Poryzała
Poland 2017, 14 min
Wild Beasts 
Marta Prokopová, Michal Blaško
Slovakia, Czech Republic 2019, 8 min
How Tanya Was Left Alone 
Mia Sidorov
Croatia 2018, 9 min
Sh_t Happens 
Michaela Mihályi, David Štumpf
Czech Republic, Slovakia, France 2019, 13 min
Struck by Lightning 
Romet Esko, Raul Esko
Estonia 2020, 17 min
Bless You! 
Paulina Ziółkowska
Poland 2018, 5 min
Concrete Times 
Lucia Kašová
Slovakia 2018, 19 min
Imbued Life
Ivana Bošnjak Volda, Thomas Johnson Volda
Croatia 2019, 13 min
I Am Trying to Remember 
Pegah Ahangarani
Czech Republic, Iran 2021, 15 min
Mighty Crayfish and Greedy Wife 
Aarne Ahi
Estonia 1985, 10 min
The Vibrant Village
Weronika Jurkiewicz
Poland, Hungary 2019, 7 min
Persona Grata
Daniela Krajčová
Slovakia 2018, 15 min
A Cat Is Always Female
Martina Meštrović, Tanja Vujasinović
Croatia 2019, 16 min
Happy End
Jan Saska
Czech Republic 2015, 6 min
511 Best Photos of Mars
Andres Sööt
Estonia 1969, 14 min
The Tough 
Marcin Polar
Poland 2019, 14 min
Poetika Anima
Kriss Sagan
Slovakia 2018, 5 min
Arka
Natko Stipaničev
Croatia 2020, 15 min
Apart 
Diana Cam Van Nguyen
Czech Republic 2018, 10 min
Letting Go 
Ülo Pikkov
Estonia 2017, 7 min
The Little Soul 
Barbara Rupik
Poland 2019, 9 min
Extraction 
Kateřina Hroníková
Slovakia 2018, 7 min