Talks and Events
default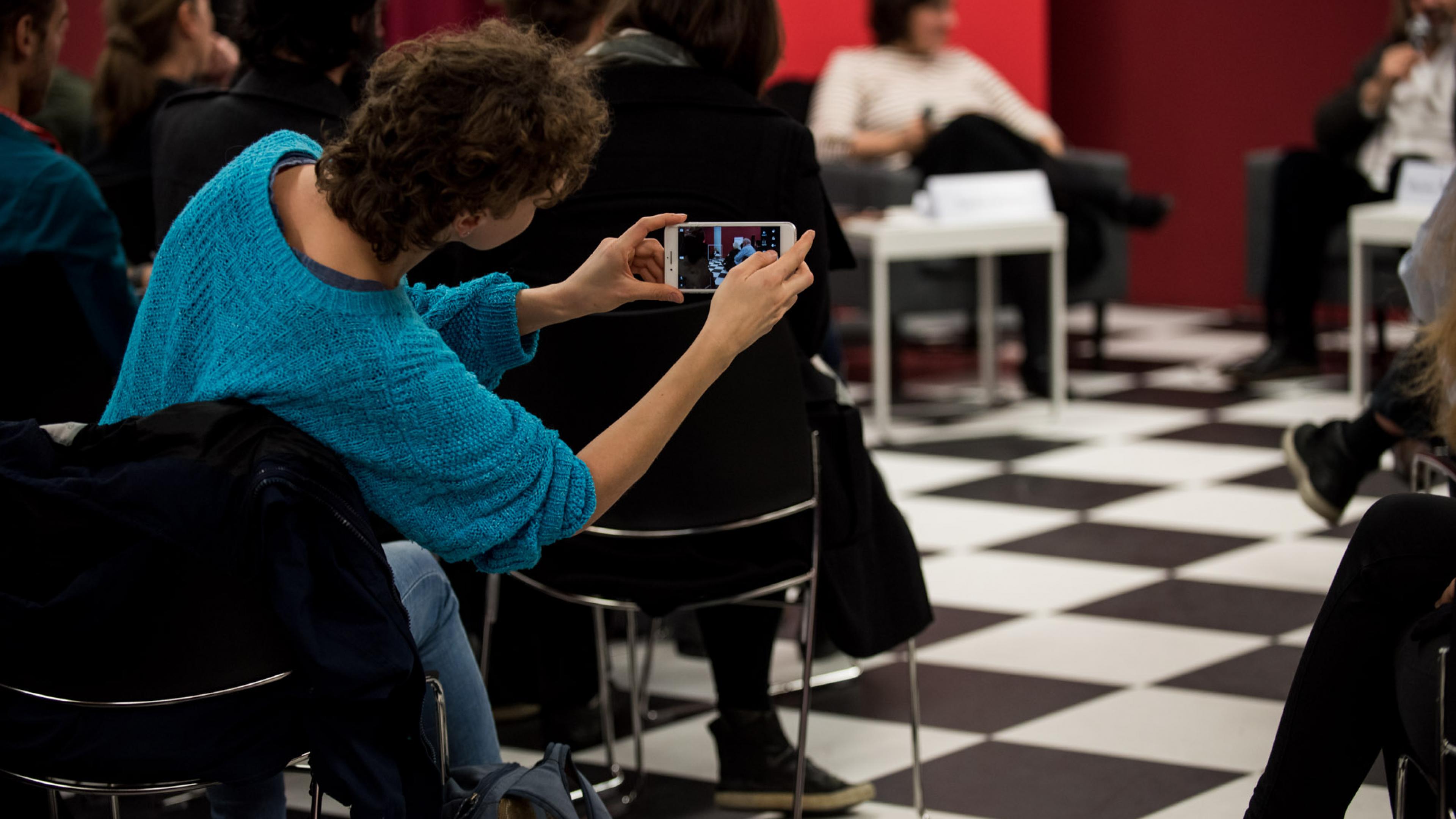 In connection with our film programme invite our audience to join us for various talks. Admission to most of our discussive programming is free. We look forward to welcoming you!
DOK Speaks Up
During the festival's film selection process, we can already see emerging themes and topics that we are sure will raise discussions beyond an ordinary Q&A. Our curated dialogue series invite for moderated round table discussions with filmmakers that address these dominant subjects in the competitions of the current festival edition.
You can now find full-time recordings of the DOK Speaks Up talks in our Media Library.
Animation Perspectives: Claudia Larcher_Randa Maroufi
DOK Leipzig explores the potential of animation, setting up a direct dialogue between two out- standing artistic positions and personalities, even though animation is not at the foreground of Claudia Larcher's and Randa Maroufi's video works. But: It conceals and reveals, blurs and marks aesthetic and social transitions.