DOK Industry Podcast 2023
Burning Bridges, Building Constellations
default
How can we create a discursive way of thinking to achieve disruptive practices and creations in the face of the dominant Western aesthetic, to finally achieve a Plural World Cinema in the image of our Humanity? Indeed, by placing the question of Aesthetics at the centre, we raise the question of Imaginaries: is there one and the same type of Imaginary, one canvas of symbolism, language and values?
In this conversation, we'll start with the Danish editor Niels Pagh Andersen, with a historical perspective and overview, of how some specific aesthetics and narrations have been dominant in documentary and fiction over past decades.
In the second part of the conversation with filmmaker Naziha Arebi and curator and critic Samia Labadi, we will address these issues affecting our cinema from the angle that the need to promote aesthetics other than the dominant one seems to be far more exhaustive and relevant than the strictly decolonial question.
Indeed, by placing at the heart of our work the notion of the existence of aesthetics other than those of the Western world, our questioning goes beyond the simple dialectic of the colonized versus the colonizer, to include a philosophical approach to our 'imaginary' representations of the human being, both as an individual and as a collective, while placing them in a much greater historical context than that of cinema itself.
Implicitly, this prompts us to ask: is it relevant to describe our current cinema as universal, given that the global South – the majority - is marginalized by the minority – the global North?
Recorded on 16 September and 19 September 2023
Moderator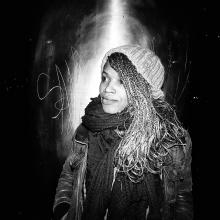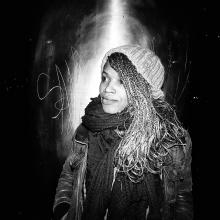 Rama Thiaw
(she/her)
Writer, Director, Producer, DOP and Visual Artist
Founder and Producer Boul Falle Images
Senegalese and Mauritanian writer, director, producer and visual artist, Rama Thiaw grew up between Africa and Europe. She studied Cinema in Paris 8 after graduating with a Master of Economy at Sorbonne University. She directed two feature-length documentaries: "Boul Fallé" in 2009 and "The Revolution Won't Be Televised" in 2016; awarded at the Berlinale and the JCC amongst others.
In 2010, she created BFI, a Senegalese production company. In 2019, she launched a multidisciplinary art event dedicated to Black Women and Feminism, 'The Artistic Sabbar of Dakar'. She has also been a mentor at numerous industry events and markets (Generation Africa, Durban Talent) as well giving film courses in 5 colleges (Mount Holyoke - Smith College - Amherst - Hampshire - University of Massachusetts Amherst in Boston) as a visiting professor. She worked for the selection committee of the Berlinale in the Panorama Section between 2020 and 2021.
Filmography: 
"Zion Music", 2024, Writer, Director, DOP, Editor, Producer
"The Revolution Won't Be Televised", 2016, Writer, Director, DOP, Editor, Producer
"Boul Fallé", La voie de la lutte , 2009, Writer, Director, DOP
Exhibitions: 
La Matrice Outragée, 2024, Dakar
Photo: Mehdi Benkler
Guests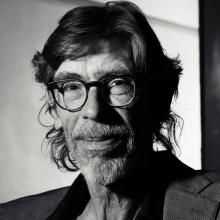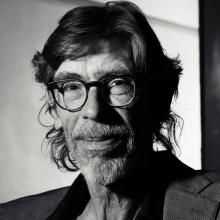 Niels Pagh Andersen
(he/him)
Editor
Niels Pagh Andersen started his career as assistant on fiction film 16 years old. Since 1979 he has worked as a film editor and has cut more than 250 films of widely different categories. Among them the fiction films "The Pathfinder", Academy Award Nominee and "Everlasting Moments", Golden Globe Nominee and the documentaries "The Act of Killing" and "The Look of Silence", both Academy Award Nominees. In the last years, Page Andersen has edit several films for chinese artist Ai WeiWei.
He has lectured and taught at film schools and universities, workshops and festivals around the world and is professor in Editing at The Norwegian Film School.
In 2005, he won the prestigious lifetime achievement award, "The Roos Prize" – the Danish Film Institute's grand documentary prize for outstanding efforts in documentary filmmaking.
In 2021, he published the book "Order in Chaos" about storytelling and editing in documentary film.
Photo: Ole Christiansen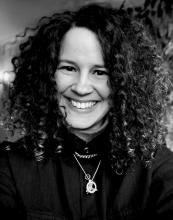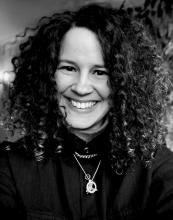 Naziha Arebi
(she/her)
Filmmaker
Naziha is a BAFTA nominated Libyan-British artist and filmmaker working at the intersection of art and activism – drawn to stories centering identity, class and collective power. Her films include "Freedom Fields" (TIFF, IDFA, BFI LFF, JCC, Blackstar), "After A Revolution" (IDFA, CPHDox, HotDocs), "Untold Chaos" (The Guardian), "Kings of the Desert" (Aljazeera) amongst others.
Adjacent to art and filmmaking Naziha also works as a programmer, mentor and cultural facilitator, alongside a love of growing, ecology and exploring sustainable solutions related to food sovereignty and land rights. She is currently developing a hybrid project alongside exploring immersive, expanded forms of cinema, sound and other screens.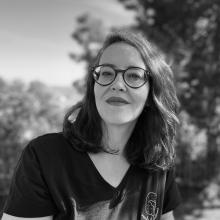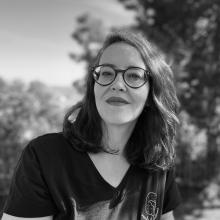 Samia Labidi
(she/her)
Independent Curator and Cultural Producer
Samia Labidi is a Tunisian-French independent curator and cultural producer. She collaborates with artists collectives and cultural institutions as a consultant for artistic and strategic development. She worked with Rawiyat Sisters in Film, and is currently a consultant with NAAS – the Network of Arab Alternative Screens. A graduate of Political Science from La Sorbonne (Paris), Samia was in 2020 the advisor to the Tunisian Ministry of Culture, Chiraz Latiri. She is currently based in Tunisia where she also focuses on research on arts and culture, in and from the MENA region and Africa.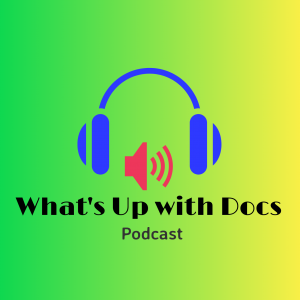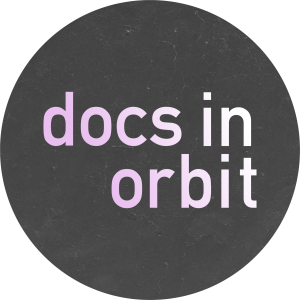 Funded by the European Union. Views and opinions expressed are however those of the author(s) only and do not necessarily reflect those of the European Union or the MEDIA sub-programme of Creative Europe. Neither the European Union nor the granting authority can be held responsible for them.
DOK Industry Podcast 2023