DOK Industry Podcasts 2021
Diversity, Media and the Celluloid Screen: Present and Future.
default
Over the last 18 months, the increased globalized public awareness of the Black Lives Matter movement sparked worldwide protests against racial discrimination and laid bare, as never before, the effects of structural racism and the paradigm of white supremacy. Fuelled by this renewed incentive to drive for change, many organisations, institutions and businesses issued statements of intent to fight (anti-Black) discrimination and to decolonize their frameworks and practices. The film world, in particular, acknowledged its culpability and accountability in its negative depictions of racialized peoples since its inception, and film media witnessed a series of open letters, pledges, statements and calls to improve. Yet to what extent do industries like the media accurately reflect these stories on inclusion and antiracism? And does the media sector itself live up to the promises it reported on? Has this sector turned its own rhetoric into action within the media's very structures? The EFM's Themba Bhebhe is joined by editor and writer Dessane Lopez Cassell and journalist Jad Salfiti to unpack the media's role in tackling racial inequalities in the film industry and beyond.
From which stories are commissioned to who gets to tell them? This podcast looks at how trade and mainstream press cover stories related to inclusion, equity and anti-racism. With a particular focus on the role of objectivity in contemporary journalism and how this plays out in debates about race and identity, this conversation hones in on the lived experiences of marginalized groups working inside media organizations and how their presence affects how and which stories are told. It also explores the role of organizations that are founded and led by media professionals of colour and how such outlets connect with different audiences and provide alternative perspectives.
This podcast is a collaboration with the EFM, European Film Market.
---
A conversation between Dessane Lopez Cassell, Themba Bhebhe and Jad Salfiti.
Recorded on 15 October 2021 
Language: English 
Duration: 74 minutes
Speakers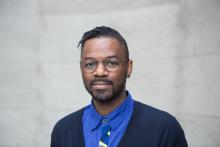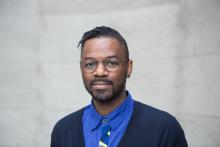 Themba Bhebhe
European Film Market
Diversity and Inclusion
​​Themba is in charge of Diversity & Inclusion of the European Film Market (Berlinale) on a seasonal basis. This work includes co-managing the Doc Toolbox Programme and working as Indigenous Cinema Coordinator alongside imagineNATIVE in order to contribute to programmes designed at capacity-building for Indigenous film creatives. Alongside Mitchell Harper and Tiny Mungwe, Themba is the co-founder of Engage, a series of curated think tank conversations on the pertinent, challenging and multi-faceted questions facing the African (diaspora) screen sector. Themba is also one of the founding members of the Programmers of Colour Collective (POC2).
Dessane Lopez Cassell
BlackStar Projects
Executive Editor
Dessane Lopez Cassell is an editor, writer, and curator based in New York. Her work focuses on artist's moving image, documentary, and experimental film practices concerned with race, gender, and decoloniality. Cassell is Executive Editor of Seen, a new journal of film and visual culture from BlackStar Projects, and previously served as the reviews editor at Hyperallergic.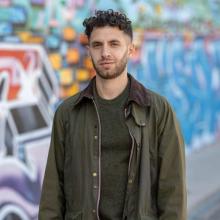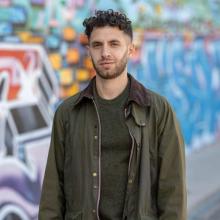 Jad Salfiti
Journalist
Based in Berlin, Jad Salfiti is a British-Palestinian film journalist specializing in the intersection of culture and politics. He frequently contributes video reports to BBC's Talking Movies and has written extensively for a wide range of media, including The Guardian and Al Jazeera English.
Realised in collaboration with: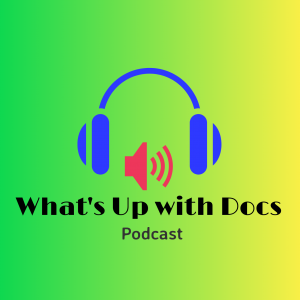 DOK Industry Podcasts 2021