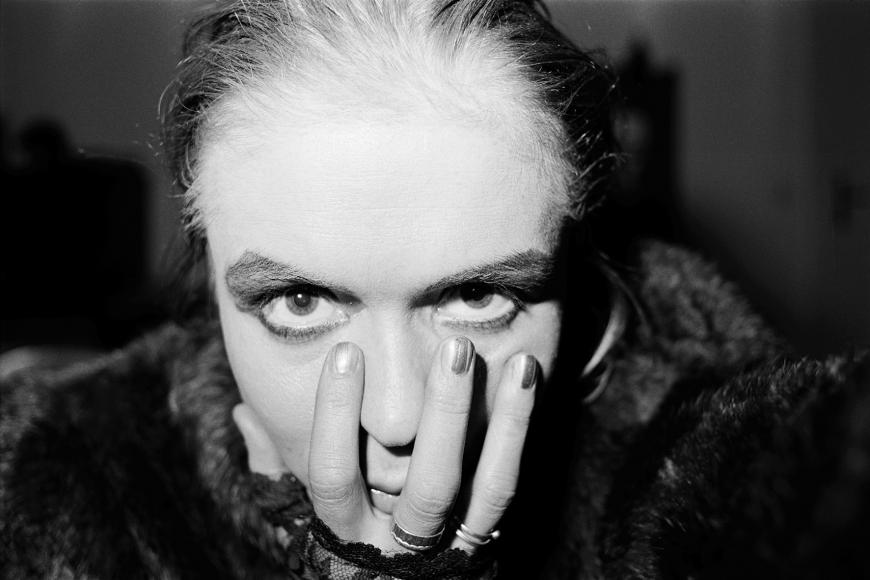 Rebels
Rebellinnen – Fotografie. Underground. DDR.
Pamela Meyer-Arndt
Competition for the Audience Award 2022
Documentary Film
2022
88 minutes
The rough, unkempt facades in Prenzlauer Berg – as if the skin had been peeled off the houses, says photographer Tina Bara. Having grown up in a prefabricated building, the young woman was drawn to East Berlin. She quickly got in conflict with the state, just like the artists Cornelia Schleime and Gabriele Stötzer, whom director Pamela Meyer-Arndt questions in her film about memories, traumas and creative genesis.
Stötzer, Schleime, Bara – none of them had it easy in the GDR. One of them ended up in prison for a petition, the other was harried by refused exit permits, all of them suffered psychologically to the point of pain. Spying, abuse and oppression are reflected in the women's works. Tina Bara's dark self-portraits, taken in a sparse Berlin apartment, Cornelia Schleime's paintings denounced as "garbage art", Gabriele Stötzer's photo series of women in cut-up dresses and runny make up – testimonies of desperation, but also evidence of the urge for unconditional self-expression. Meyer-Arndt visits the artists, rediscovers places from the past with them and observes the creation of new works. The narratives shock and touch, and at the same time inspire awe for the vehemently chosen paths in life which more than once skirted very close to the abyss.
Credits
Nominated for DEFA Sponsoring Prize, Gedanken Aufschluss Prize