Partner Events
default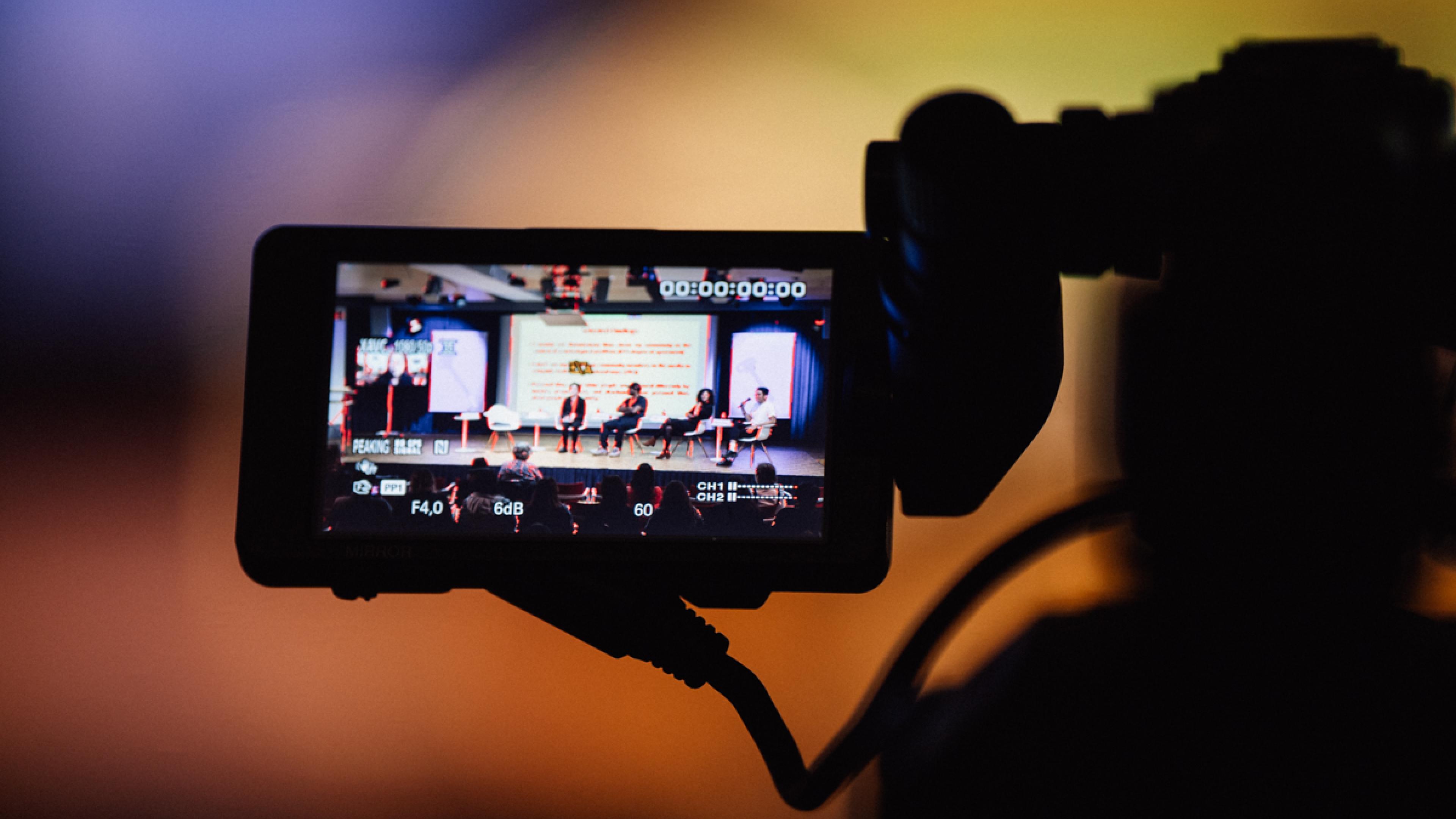 AG Animationsfilm
Festival Strategies in Animation
Are you an animation or animadoc filmmaker or producer? Are you interested in learning more about distributing your animation films successfully to festivals worldwide, about earning references, awards and generating income? 
Creating your animation film takes a huge amount of time and a great team effort. And once it is finished you want to bring it into the world. But wait. Let's talk about why it is good to have a strategy for your festival participation before starting to submit your film.
We discussed the role festivals play for the overall success of short films, feature animation and even series. We also talked about the importance of attending festivals in person and the pro and cons of online screenings, about the reason for submission fees and the need for screening fees and many more aspects of the complex animation film festival world.
You can watch a recording of the panel on the website of AG Animationsfilm.
Moderator
Annegret Richter, AG Animationsfilm (German Animation Association)
Panelists 
Vanessa Ciszewski, Luftkind Filmverleih
Igor Prassel, Animateka
Fabian Driehorst, Fabian&Fred
Anne Isensee, animation filmmaker
AG DOK Panel
Die ARD nach der sogenannten "Krise im RBB"
Die Rundfunkanstalten benötigen dringendst Aufsichtsgremien, die in der Lage sind bzw. in die Lage versetzt werden, die an sie gerichteten Erwartungen und Aufgaben auch zu erfüllen. Welche organisatorischen und personellen Veränderungen brauchen die ARD-Gremien, um für die anstehenden Herausforderungen gewappnet zu sein? Diese Fragen diskutierten wir mit dem sächsischen Staatsminister für Medien, einer WDR-Rundfunkrätin, einer Medienpolitikerin, einem Regisseur und ehemaligen Redaktionsleiter des SWR und einem Wissenschaftler, um Wege aufzuzeichnen für einen starken öffentlichen Rundfunk, der seine wichtige gesellschaftliche Funktion in Zukunft erfüllen kann.
Eine Aufzeichnung des Panels ist auf der Website der AG DOK verfügbar.
Moderation
Vera Linß, Moderatorin und Journalistin
Gäst*innen
Oliver Schenk
Chef der Sächsischen Staatskanzlei, Staatsminister für Bundesangelegenheiten und Medien
Tabea Rößner
Journalistin, Autorin und Redakteurin, seit 2009 Abgeordnete der Grünen im Deutschen Bundestag
Petra Schmitz
Mitglied im WDR-Rundfunkrat seit 2016, bis 2020 Leiterin der Dokumentarfilminitiative (dfi) im Filmbüro NW
Goggo Gensch
Regisseur, Autor, Kurator, von 2017 bis 2019 Leiter des SWR Doku Festivals und des Deutschen Dokumentarfilmpreises, Mitglied der AG DOK und Sektionsvorstand der Sparte Dokumentarfilm in der DAfF
Dominik Speck
Wissenschaftlicher Mitarbeiter am Institut für Journalistik der TU Dortmund und Autor der Expertise "Öffentliche Anteilnahme ermöglichen. Transparenz, Aufsicht und öffentlich-rechtlicher Rundfunk in Deutschland" (im Auftrag des DGB)
Funded by the European Union. Views and opinions expressed are however those of the author(s) only and do not necessarily reflect those of the European Union or the MEDIA sub-programme of Creative Europe. Neither the European Union nor the granting authority can be held responsible for them.