DOK Industry Podcasts 2021
The Poetry of the Little Things: Towards a Caribbean Avant-garde Cinema
default
The Caribbean has traditionally been dominated by Hollywood, and the kinds of films made by the region's filmmakers often tends to reflect that dominance. Might there be room for other, more experimental approaches to filmmaking? In this conversation, filmmakers Miryam Charles (Haiti) and Amir Aether Valen (Trinidad and Tobago) and film programmer Jonathan Ali (Director of Programming, Third Horizon Film Festival) discuss the possibilities of a Caribbean avant-garde cinema. 
This podcast is a collaboration with POC2, Programmers of Colour Collective.
---
Curated and moderated by Jonathan Ali, a conversation with Miryam Charles and Amir Aether Valen Ali.
Recorded on 8 October 2021 
Language: English 
Duration: 62 minutes
Curator and Moderator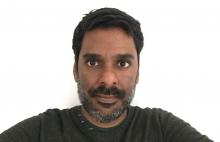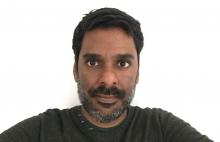 Jonathan Ali
Programmer and Curator
Jonathan Ali is a film curator and programmer. Based in London, he is Director of Programming for the Caribbean-themed Third Horizon Film Festival in Miami, Florida. He has been a programme advisor for Sheffield Doc/Fest and Open City Documentary Festival and has held programming roles at Alchemy Film and Moving Image Festival, Tribeca Film Festival, Toronto International Film Festival, and Trinidad and Tobago Film Festival, among others. He is co-founder of the Twelve30 Collective, which screens Caribbean cinema in the UK. 
Guests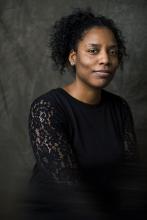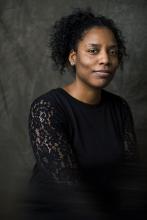 Miryam Charles
Filmmaker
Miryam Charles is a director, producer, and director of photography living in Montreal. She has produced and photographed several short fiction films as well as feature films. She is also the director of several short films which have been presented at various festivals in Quebec and internationally. 
Filmography:
This House (2022)
At Dusk (2022)
Song for the New World (2021)
The Times (2021)
Second Generation (2019)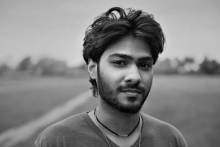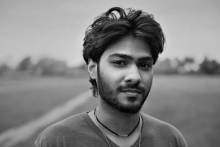 Amir Aether Valen Ali
Director
While studying at the University of the West Indies, Amir Aether Valen's student film Who I Say I Am screened at the Trinidad & Tobago Film Festival in 2016 where it won the Best Trinidad & Tobago Short Documentary Film Award as well as the United Nations Award for Best Emerging Documentary Filmmaker. In 2020 Amir graduated from Escuela Internacional de Cine y Televisión (EICTV) in Cuba, after specializing in Documentary Film Direction for three years. He has made over 15 short films across Cuba – including The Whisper of the Leaves, which had its global premiere at Sheffield DocFest in 2021.
Filmography:
El Susurro de las Hojas (The Whisper of the Leaves)
Flotando en el Río del Tiempo (Floating in the River of Time)
Recoger el Viento (Pick Up The Wind)
Who I Say I Am
Website:
Realised in collaboration with:

DOK Industry Podcasts 2021