DOK Industry Podcast 2021
Spirituality is all Around – Hidden and Rediscovered Stories
default
The DOK Exchange live radio show, features Shariffa Ali and Yetunde Dada, directors of the VR experience Atomu and Vibeke Bryld who directed the VR experience Hush.
Both, Atomu and Hush lead their viewers to and immerse them in alternative – mythical and sacred –  worlds. The directors will talk about their works and discuss how spirituality, mythology, our relation to nature and cultural and sexual identity play into their creations. The works are part of this year's DOK Neuland Extended Reality Exhibition "Chaos is a Condition". 
The exhibition reflects on the perceived loss of control many of us experienced during the pandemic and aims to open viewers' eyes and minds to the manifold possibilities and strategies that transitional and unstable conditions can set off. "Accepting chaos opens the way to other worlds: with more imagination, intuition, spirituality and serenity, which might lead to more community."
---
Hosted by Brigid O'Shea, a conversation with Shariffa Ali, Yetunde Dada & Vibeke Bryld. Curated by Lars Rummel.
Recorded on 28 October 2021 
Language: English 
Duration: 90 minutes
Host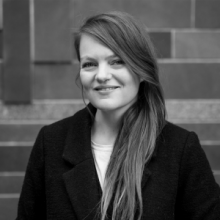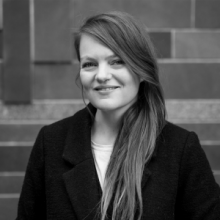 Brigid O'Shea
Consultant
Brigid O'Shea is an Australian native who has worked for European film festivals and documentary organisations since 2008. Holding a Bachelor of Fine Arts obtained in Melbourne and Berlin, she started at the Berlinale Talent Campus in 2008. She worked for various Berlinale departments as a freelancer until 2014, including the EFM and Co-Production Market, until taking a more focused approach on creative documentary. This came from coordinating the DOK Industry Programme from 2009-2015, which allowed her to also freelance for the Institute of Documentary Film in Prague, for Documentary Campus Masterschool, and Berlin-based production companies. She was appointed Head of DOK Industry Programme in January 2015. She regularly tutors on topics like European co-financing, cultural management and festival strategies in places like North America and East Europe. In February 2020 she co-launched the Documentary Association of Europe.
Guests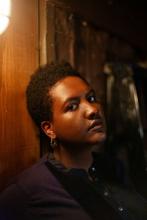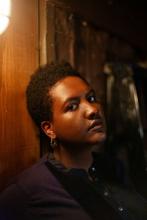 Shariffa Ali
International Creative Leader
Shariffa Chelimo Ali is an international creative leader committed to working with an open heart at the intersection of the performing arts and humanitarianism. Originally from Kenya and raised South Africa, Shariffa has been a New York resident since 2013, working primarily as a director, community organizer and administrator at The Public Theater and The New Group, among others. She's lectured and directed at NYU, Brooklyn College, Yale University and Princeton University, where her productions include Eclipsed, Detroit '67, Intimate Apparel, We Are Proud to Present and an original new musical We Were Everywhere. Shariffa served as assistant director to her mentor Cynthia Nixon for Rasheeda Speaking, Steve (The New Group) and Motherstruck! (Culture Project). 
Website: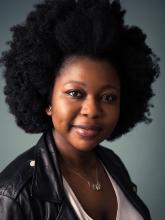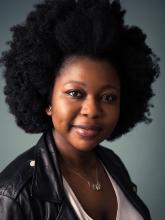 Yetunde Dada
Photographer and Product Manager
Yetunde Dada is a photographer and product manager with an MBA from the University of Oxford. She is half-Zambian, half-Nigerian and spent her childhood in South Africa. She was a finalist in the Nokia Decisive Moment photography category at the D&AD awards and has showcased work at the She.Clix WOMEN exhibition in Johannesburg.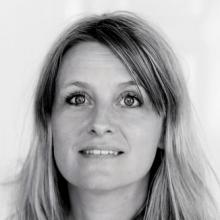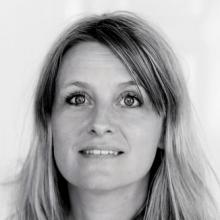 Vibeke Bryld
Filmmaker and Writer
Vibeke Bryld is a Danish filmmaker and writer. Until 2014 she was editor of DOX Magazine and she holds an MA in Documentary Directing and a BA in Literature. Her focus is on the porous nature of reality – she explored this in the short films Home is Not Here (2016, Goethe Institute), Bedtime Stories from the Axis of Evil (2011, nominated for Danish Academy Award), and Pebbles at Your Door (2015, premiered at the Berlinale). Her films are supported by the Danish Film Institute, the Arts Council and TV. She directed the VR piece Hush, that was in competition at Venice Film Festival, 2020, and her feature film Elsewhere premieres at CPH:DOX in the NORDIC:DOC competition in 2021.
Curator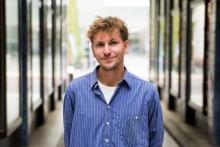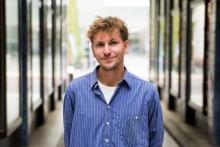 Lars Rummel
Lars Rummel is a freelance publicist, curator, and programmer for XR-works. In the last 6 years, he* curated exhibitions, conferences, and workshops for several international festivals and institutions. In his* praxis, he* focuses on XR as cultural artifacts, democratic tools and explores the ethics behind.
DOK Industry Podcast 2021