DOK Industry Podcasts 2021
Wellness & Whiteness Gone Wild or "If Everything is Possible Nothing is True"
default
A comedic look at recent pop-culture documentaries exposing abuse practices wrapped in positivity culture. While analyzing documentaries featured in this conversation we will attempt to answer the following question; Why is it that when white people seek to find a purpose or a sense of community or "something greater than themselves" it always tends to get very cult-y very fast.
Documentaries we discuss during this podcast include: WeWork: Or the Making and Breaking of a $47 Billion Unicorn, Seduced: Inside The NXIVM Cult, Bikram, LuLaRich, The Inventor and many more!
This podcast is a collaboration with POC2, Programmers of Colour Collective.
---
Curated and moderated by Shakira Refos, a conversation with Cate Stuart and Jawara Gordon.
Recorded on 7 October 2021 
Language: English 
Duration: 77 minutes
Curator and Moderator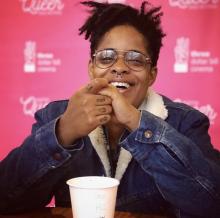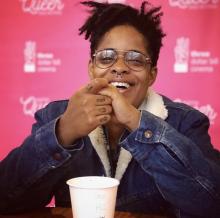 Shakira Refos
California Film Institute
Film Festival Education, Public and Strategic Programming, Anti-Racism Advocate
Education Outreach Manager
Shakira is an educator from The Netherlands who joined the California Film Institute's Education Department by way of the Sarasota Film Festival and Sundance Institute. With a deep passion for storytelling Shakira attributes her drive for community, justice and common sense from the cultures of her Mother and Father hailing from Suriname and Trinidad respectively.
Her career has been dedicated to empowering young independent thinkers through the exploration of art history and creative expression—prioritizing equitable praxis through engagements with film as well as demystifying the path for BIPOC students to becoming film fest administrators and curators. You'll often hear her shouting "WE NEED MORE BLACK PROGRAMMERS!!" from the rooftops of her current home and office in the Bay Area, CA to anyone who will listen …
Guests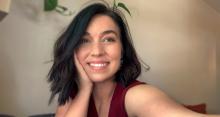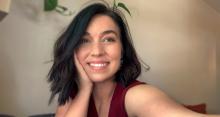 Cate Stuart
Extra Food
Manager of Food Partnerships
Cate Stuart is a decentralized food systems organizer and hunger relief advocate. Her primary focus is questioning power systems and the way said systems affect what we eat and how food is grown. Cate lives in Sonoma County, California where she organizes various hunger relief programs and food system policies.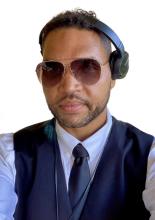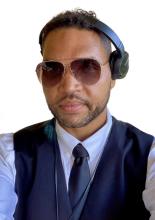 Jawara Gordon
Entertainer, Content Creator
Jay Gordon LLC
Owner
Jawara is an audio engineer, content creator and entertainer with nearly two decades of professional experience working on a wide variety of creative projects. He is comfortable in many roles both on and off the stage as a promoter of some of the largest events in Southwest Florida. His high-energy performances as "DJ Imminent" have been the highlight of signature events by MTV, Planned Parenthood, Make a Wish Foundation, The Sarasota Film Festival and many more!
Realised in collaboration with: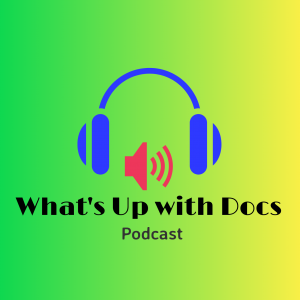 DOK Industry Podcasts 2021