DOK Exchange
default
DOK Exchange is DOK Leipzig's networking and inspiration programme on interactive and immersive storytelling, with a focus on VR and AR works and produced in association with Artizen. 
Exchange XR Conference
For our guests who can't visit the DOK Neuland exhibition or want to delve deeper into the world of interactive and immersive storytelling, DOK Exchange gives you the opportunity to connect with cutting-edge storytellers, artists, and content creators. Experience the uplifting spirit of the DOK Exchange XR Conference in its newest transformation – a "radio show"  that will be streamed live and remain accessible later as one of the episodes of DOK Industry's Podcast. 
You can now re-listen to the radio show on SoundCloud or download the mp3 here:
Exchange XR Showcase
The DOK Exchange works-in-progress showcase selects six new interactive projects to present themselves to the audience and to experts from the fields of research, funding, distribution, art and technology. Along with XR-projects (Virtual Reality, Augmented Reality, Mixed Reality, 360°-film) we also invite cross-media projects, linear documentaries with interactive, engaging internet platforms and multimedia to take part.
The presentation is peer-driven, promoting an even playing field rather than the classical creative / decision maker structure of other pitching forums. It is a space for creative interactions, for brainstorming and collaboration and creates networking possibilities in new kinds of professional and artistic ecosystems. 
Access 
Accredited guests welcome
DOK Exchange Jury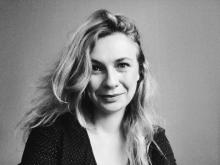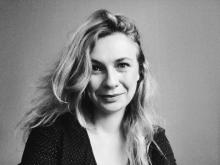 Ana Brzezińska
Ana Brzezińska is an XR Producer & Curator, currently running an American-French immersive production studio Kaleidoscope. She serves as an expert to public funds (Creative Europe MEDIA), collaborates with NGO, universities and business. Former Discovery Group Producer, and Lead Multimedia Specialist at the Grand Theatre–National Opera, she has over 15 years of experience in content creation working across television, film, digital media and theatre.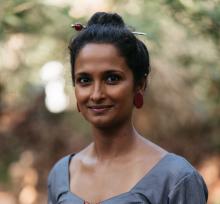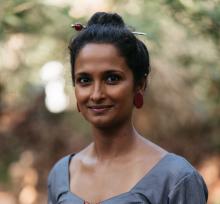 Gayatri Parameswaran
Gayatri Parameswaran is an award winning writer, director and producer of immersive works. She was born and raised in India and is currently based in Berlin, where she co-founded NowHere Media - a storytelling studio that views contemporary issues through a critical lens. Her work has been exhibited at the Venice International Film Festival, Tribeca Film Festival, SXSW, Festival de Cannes, HotDocs, United Nations and beyond. She is a Sundance New Frontier alumnus, has won the 'Storyscapes Award for Best Immersive' at Tribeca,  'Best Use of Immersive Arts' at SXSW and the Lumiere Award for 'Best VR documentary' among other accolades. Gayatri is a guest lecturer at universities such as the Freie Universität (FU) Berlin, Hochschule für Medien, Kommunikation und Wirtschaft (HMKW), Filmakademie Baden-Württemberg and Züricher Hochschule der Kunst (ZHdK).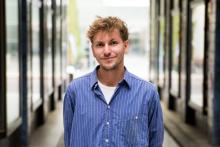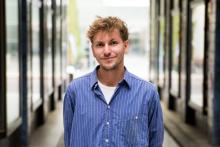 Lars Rummel
Lars Rummel is a freelance publicist, curator, and programmer for XR-works. In the last 6 years, he* curated exhibitions, conferences, and workshops for several international festivals and institutions. In his* praxis, he* focuses on XR as cultural artifacts, democratic tools and explores the ethics behind.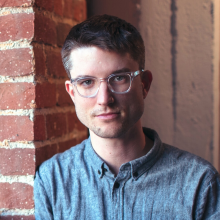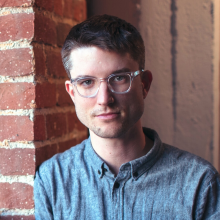 René Pinnell
René Pinnell is the CEO & lead designer of Kaleidoscope and Artizen. René has curated VR events around the world and produced some of the medium's most creatively daring projects including Battlescar, Spheres, Terminal 3, and Testimony. Before Kaleidoscope, René produced the acclaimed comedy show Backpack Picnic, directed the feature documentary King of Texas, sold a TV pilot to MTV, designed five products, and founded two startups.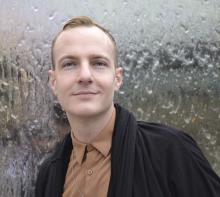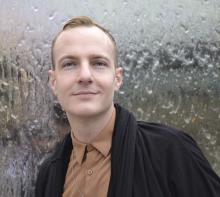 Rob Eagle
Rob Eagle makes work spanning AR, film, dance and interactive installations. His recent installation, Through the Wardrobe, was exhibited 2019-20, including at Sheffield Doc/Fest, IDFA, the Barbican (London) and Goethe-Institut China. He is an Associate Lecturer in immersive media at UWE Bristol.
Twitter: @Rob_Eagle_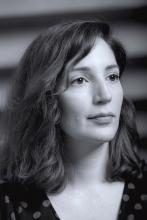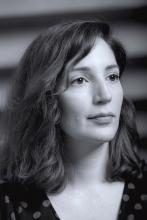 Sandra Rodriguez
Sandra Rodriguez is a creative director and producer of XR (VR/MR/AI), as well as a sociologist of new media tech. A Sundance Institute fellow, she has presented work in festivals & LBE events, garnering awards including Peabody, Golden Nica and Best VR at DokLeipzig. She is a Lecturer at MIT, where loves to insist on story and human-centered design.
DOK Exchange is realised in partnership with Artizen.

DOK Exchange is kindly supported by Creative Europe Desk Berlin-Brandenburg.