DOK Exchange
default
"There may be more beautiful times, but this one is ours."
This year's DOK Exchange will be a digital conference and online seminar – A digital space to talk about digital mediated spaces.
For our international guests who can't visit the DOK Neuland exhibition, the DOK Exchange keynotes give you the opportunity to connect with cutting-edge storytellers, artists, and content creators.
Pre-pandemic life exposed an out-of-control acceleration and we seem to suffer from a collective burnout. The forced deceleration of the lockdowns took a toll and the way we encounter each other has been massively transformed.
Nevertheless, we will transfer the uplifting spirit of DOK Exchange into a collectively shared safe space from our homes. The one-day community-building event focuses once again on learning from each other, a space to explore the freshest views and ideas of XR storytelling. Apart from imaginary competition, we aim to put into perspective the huge and endless potential of new technology and explore our liability towards society, users and ourselves.
Closed works in progress sessions will also be accessible for registered guests.
 
---
When: Thursday 29 October 2020, 11:00 – 13:30
Language: English
Access: Prior registration required
Moderators:
Rob Eagle, Bristol
Brigid O'Shea, DOK Leipzig
Speakers (more to be confirmed):
Ágnes Karolina Bakk
Anna Mauersberger
DIVA Miyake-Mugler
Harry Silverlock
Niki Smit
DOK Industry
Anne Rethfeldt
Lars Rummel
interactive [at] dok-leipzig [dot] de
+49 (0) 341 30864-1085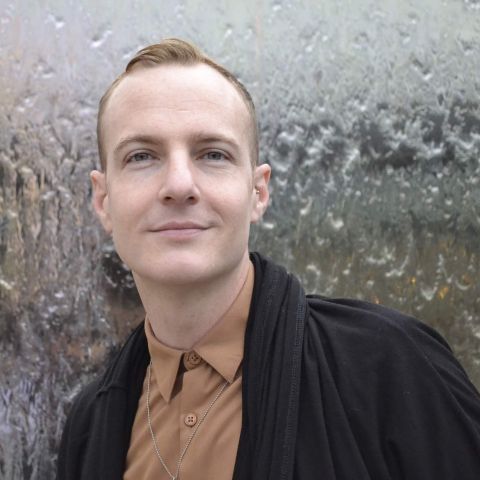 Moderation: Rob Eagle
As an interdisciplinary artist, Rob Eagle makes work in formats from film to audio and interactive installations. His recent augmented reality (AR) installation, Through the Wardrobe, was exhibited at film festivals and galleries 2019-20, including Sheffield Doc/Fest, HOME (Manchester), IDFA (Amsterdam) and the Barbican (London). He has recently been collaborating with National Dance Company Wales on the project Moving Layers, blending AR and contemporary dance. Based in Bristol, UK, he is currently writing up his PhD thesis on AR for interactive documentary storytelling at the University of the West of England.
DOK Industry Programme is co-funded and supported by the Creative Europe MEDIA Programme of the European Union.