DOK Exchange
default
DOK Exchange is DOK Leipzig's networking and inspiration programme on interactive and immersive storytelling, with a focus on XR works and the sustainable development of the international community of XR creators, producers and distributors.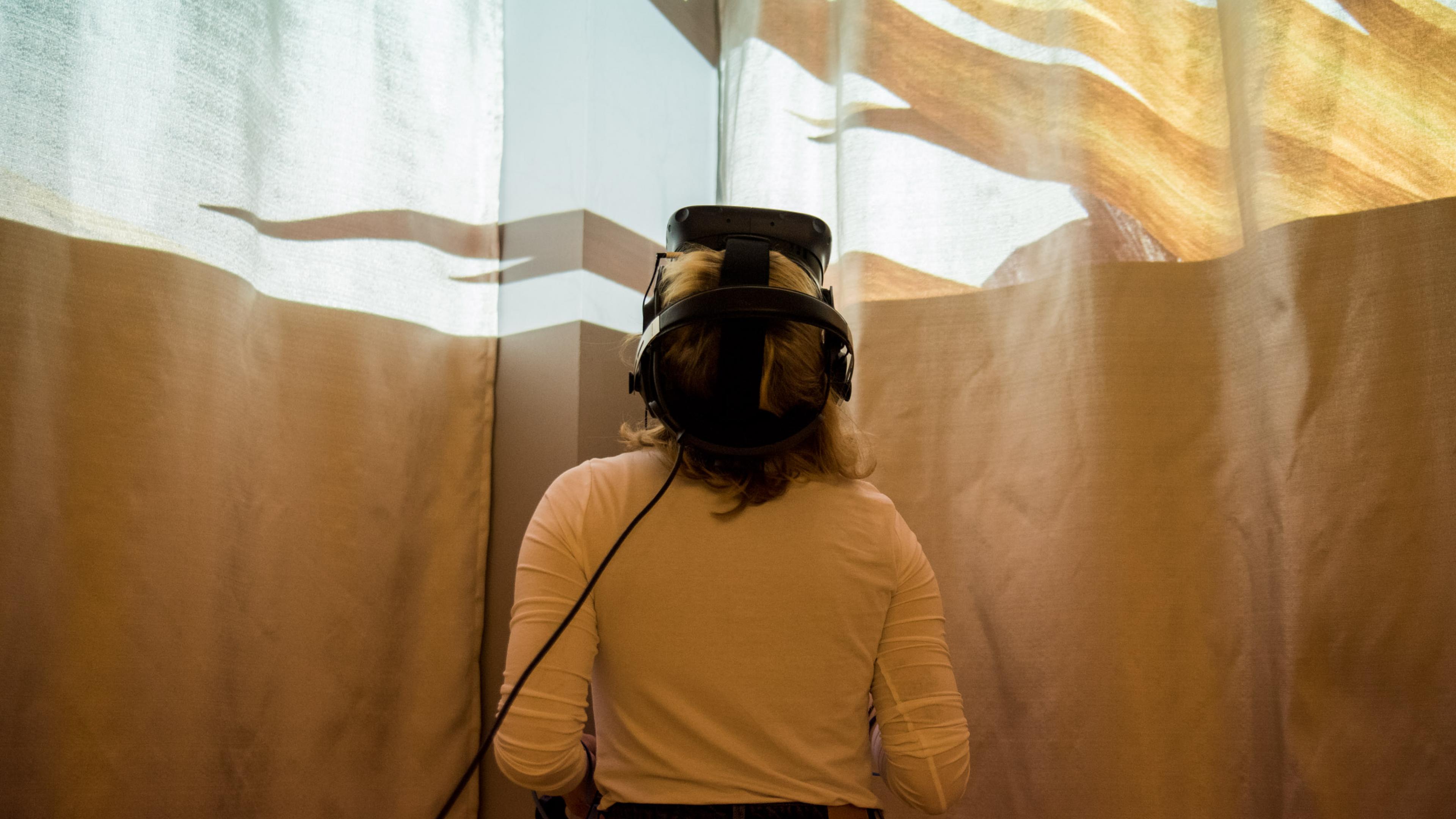 About DOK Exchange
DOK Exchange strives to develop and flourish an international XR community of creators, experts, researchers, producers, storytellers, curators and distributors. 
We focus on building openness and equality in the process of knowledge exchange.
We critically look at and analyze new directions for the development of XR projects and storytelling to better understand and take sustainable decisions on design, production and distribution processes.
This year, we are especially interested in the issue of agency, the direction of social VR experiences development and the principles of designing safe and healthy XR environments. 
Additionally, we want to look at alternative sources of financing for XR projects.
DOK Exchange offers two events:
The DOK Exchange Conference 
Brilliant speakers presenting an in-depth look at the various aspects of XR development (on-site with online transmission).
The DOK Exchange Showcase
Six XR cutting-edge projects presenting their work-in-progress in front of an online audience, followed by feedback by experts from the fields of research, funding, distribution, art and technology (online).
Call for Submissions is now open
The DOK Exchange Showcase is looking for XR projects from all over the world, which are:
in development or early stages of production
presenting an innovative and unique approach to storytelling
exploring artistic possibilities of immersive media and interactive technologies
(alternatively) taking into account the ethical and social impact of XR
The selection will be made by the DOK Exchange jury – details about the jury members coming soon.
How to submit?
The deadline for submissions is 22 August 2022. Read the DOK Exchange Showcase guidelines and FAQs (PDF) and start the submission process here. Please note that you need to login to your myDOK account – or register for a new one – to access the submission area.
Feel invited to become part of this year's DOK Exchange! We can't wait to discover your projects!
DOK Exchange Coordinator
Weronika Lewandowska
exchange [at] dok-leipzig [dot] de
Archive
Want to discover the projects that have been part of DOK Exchange in recent years from 2020?
Re-Listen to DOK Exchange 2021
You can now re-listen to the radio show of our 2021 XR conference on SoundCloud or download the mp3 here: