Press Download
default
Journalists can use the pictures and logos below free of charge for their media coverage of DOK Leipzig. Information on copyright can be found in the respective picture galleries.
Film stills can be requested directly from us: presse [at] dok-leipzig [dot] de
All film stills may be used free of charge when covering DOK Leipzig. When publishing, please use "© DOK Leipzig [year of edition] / [film title] , [director]" as the photo credit unless otherwise stated in the image file. In this case, please use "© DOK Leipzig/ [name of right holder or photographer]".
Press Office
Nina Kühne 
Melanie Rohde
presse [at] dok-leipzig [dot] de
+49 (0)341 30864-1070
Portraits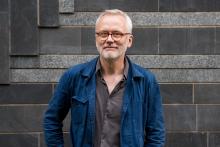 Christoph Terhechte | Festival Director
copyright: Susann Jehnichen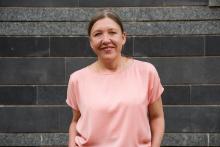 Nadja Tennstedt | DOK Industry
copyright: Susann Jehnichen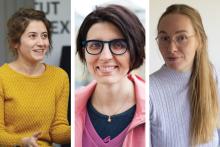 Guevara Namer, Victoria Leshchenko, Jana Kraft
copyright: see file name
Image Gallery 2023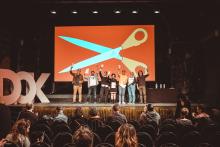 14 October: Award Ceremony / Golden and Silver Doves
find captions & copyrights in the attached credit sheet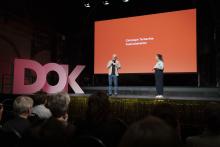 14 October: Partnership Awards 2023
find captions & copyrights in the attached credit sheet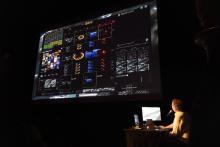 11 October: "Picture of Light" (Homage Peter Mettler)
Schaubühne Lindenfels, find captions & copyrights in the attached credit sheet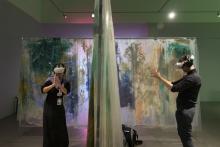 10 October: Festival Impressions DOK Neuland
MdbK, Leipzig, find captions & copyrights in the attached credit sheet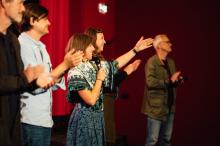 10 October: "We Call her Hanka" by Grit Lemke (Q&A)
CineStar, find captions & copyrights in the attached credit sheet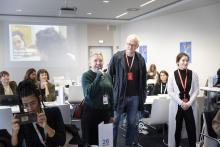 9 October: Festival Impressions Cinemas, DOK Industry
CineStar and Leipzig Central Station, find captions & copyrights in the attached credit sheet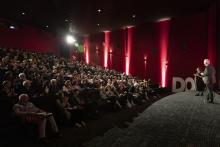 8 October: Opening Night 2023 CineStar & Leipzig Central Station
CineStar and Leipzig Central Station, find captions & copyrights in the attached credit sheet
Poster Design 2023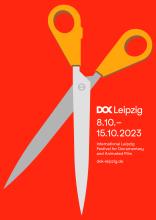 Poster design 2023
Design: Stefan Ibrahim
Image Gallery 2022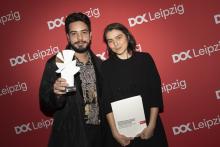 10/22 Award ceremony of the Golden and Silver Doves
Schaubühne Lindenfels, find captions & copyrights in the attached credit sheet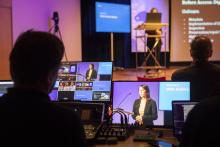 10/20 Keynote Bundesarchiv
Zeitgeschichtliches Forum Leipzig, find captions & copyrights in the attached credit sheet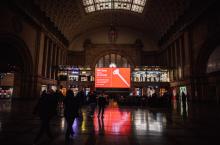 10/19 MRD Special Screening
Hauptbahnhof Osthalle, find captions & copyrights in the attached credit sheet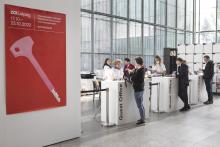 10/18-10/20 Festival Impressions
Festival Centre at MdbK Leipzig, Petersbogen Leipzig, Cinestar and Entrance area of Passage Kino, find captions & copyrights in the attached credit sheet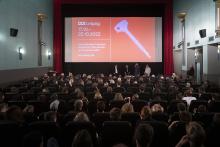 10/18-10/19 Q&As
Cinestar, Regina Filmpalast and Schaubühne Lindenfels, find captions & copyrights in the attached credit sheet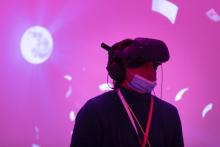 10/18 DOK Neuland 2022: THX 4 Nothing
MdbK Leipzig, find captions & copyrights in the attached credit sheet
10/17-10/18 DOK Industry
MdbK Leipzig, Design Offices Leipzig Post and Zeitgeschichtliches Forum Leipzig, find captions & copyrights in the attached credit sheet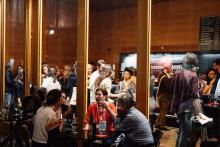 10/17 DOK Leipzig's Opening Get Together 2022 & Jury Kickoff Event
MdbK Leipzig and Polish Institute, find captions & copyrights in the attached credit sheet
10/17 DOK Leipzig's Opening Night 2022
CineStar and Leipzig Central Station, find captions & copyrights in the attached credit sheet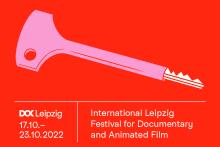 Poster Design 2022
copyright: DOK Leipzig 2022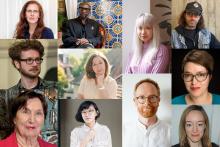 Collage: jury members
copyright: DOK Leipzig 2022
Image Gallery 2021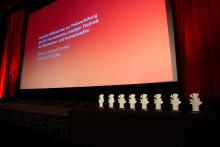 30/10/2021 Award Ceremony of the Golden and Silver Doves
Photo descriptions & copyright in credit sheet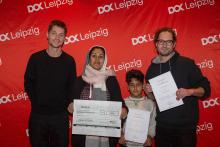 30/10/2021 Ceremony of the Partnership Awards
Regina Palast, photo descriptions & copyrights in credit sheet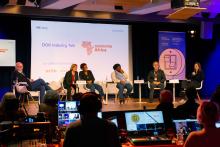 27-29/10/2021 DOK Speaks Up, Industry Talk & Masterclasses
Copyright: DOK Leipzig 2021 | Viktoria Conzelmann, Hyejeong Yoo (see file names)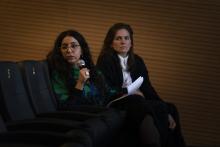 28/10/2021 Animation Perspectives: Claudia Larcher_Randa Maroufi
Copyright: DOK Leipzig 2021 | Viktoria Conzelmann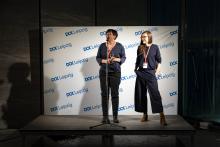 27 & 28/10/2021 DOK Industry Impressions
Get Together, Co-Pro Lunch Copyright: DOK Leipzig 2021 | Viktoria Conzelmann, Hyejeong Yoo (see file names)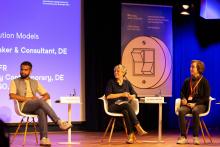 24-26/10/2021 DOK Industry Impressions
Festival centre (MdbK), Design Offices at Alte Hauptpost & Zeitgeschichtliches Forum Leipzig, copyright: DOK Leipzig 2021 | Viktoria Conzelmann, Hyejeong Yoo (see file names)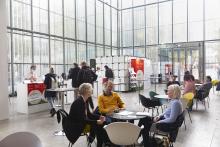 25-29/10/2021 DOK Leipzig Festival Impressions
Festival centre, DOK Box, Hauptbahnhof, Schaubühne Lindenfels, Passage, Regina Palast, CineStar, Copyright: DOK Leipzig 2021 | Viktoria Conzelmann, Hyejeong Yoo, Jens Stöbe (see file names)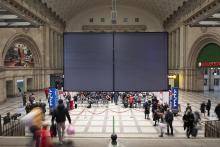 26 & 27/10/2021 Festival Impressions
MDR Special Screening, Q&As at Regina and Schaubühne Lindenfels, copyright: DOK Leipzig 2021 | Viktoria Conzelmann, Hyejeong Yoo (see file names)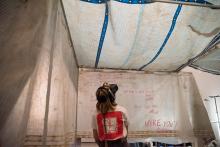 26/10/2021 DOK Neuland Impressions
copyright: DOK Leipzig 2021 | Susann Jehnichen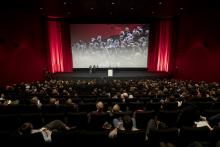 25/10/2021 Opening Night
CineStar & Central Station, copyright: DOK Leipzig 2021 | Viktoria Conzelmann
Logos DOK Leipzig