Volunteering
default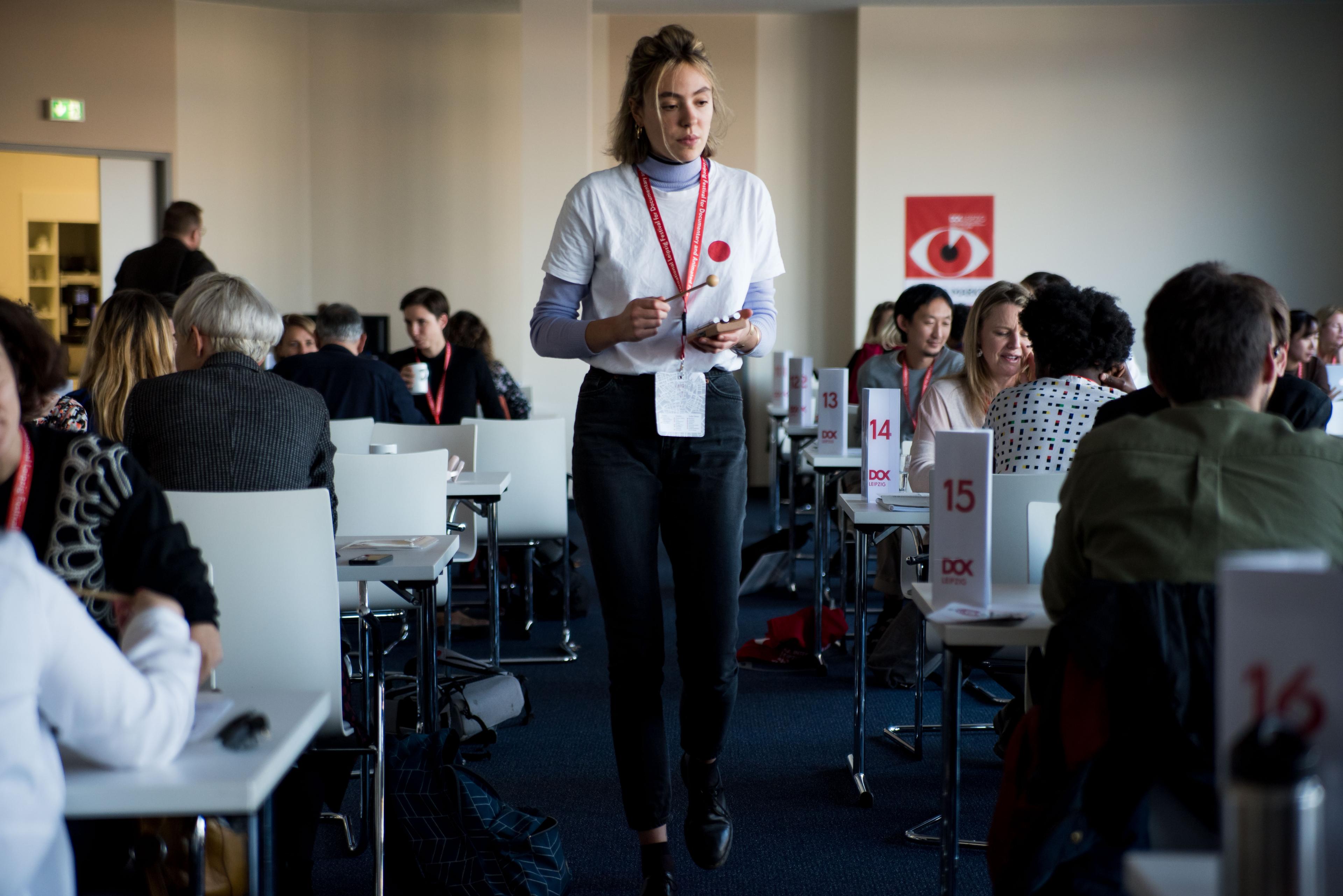 Registration for 2020 volunteering begins in late summer.

Without our volunteers there would be no DOK Leipzig. Thanks to the support of these dozens of people who give us their time year after year, thousands of guests are able to come together in a professional and relaxed atmosphere to celebrate and discuss artistic films.
Our volunteers are on location everywhere, working on all parts of the festival. They not only welcome and advise guests and audience members, they also help in the cinema, with talks or at the interactive exhibition DOK Neuland. Inspiring guests with their enthusiasm at every turn, our volunteers are the face of the festival.
What do I do as a volunteer?
From ticketing, to ushering, to providing support at special events, volunteers are needed in all areas. You will be an important member of our team, working to execute a smooth and successful festival for everyone involved.
What are the benefits of volunteering?
You'll be trading your time for experiences. Volunteering at DOK Leipzig provides first-hand knowledge of an important, long-running film festival from behind the scenes. You'll also meet filmmakers, producers and other film-industry personalities. With your team accreditation you'll receive free tickets to film screenings and be the first to see world premieres, in addition to receiving our wonderful volunteer sweatshirt and a fully packed DOK Leipzig bag.
What makes a good volunteer?
If you're open, friendly and like to communicate, then you're in the right place. We also love enthusiasm and a positive attitude. After all, our volunteers are often the first personal contact points between the audience and the festival. Excellent German and English skills are especially important when dealing with guests. We also appreciate flexibility and a clear head — two qualities that will help you fully immerse yourself in the festival and get the most out of it.
Are there any restrictions for applying?
We're looking for volunteers in every age group, but applicants must be at least 18 by the time the festival begins. Some volunteer areas are not barrier-free. We are happy to answer your questions about volunteering and accessibility at info [at] dok-leipzig [dot] de
How big is the time commitment?
Volunteers work on a flexible schedule throughout the week. A shift usually lasts about 6 hours per day, but the actual working time depends on the festival programme and your field of activity. We recommend that you take the whole week off from study or work to fully enjoy the festival. This way you'll have enough time to watch films and participate in other festival activities as well.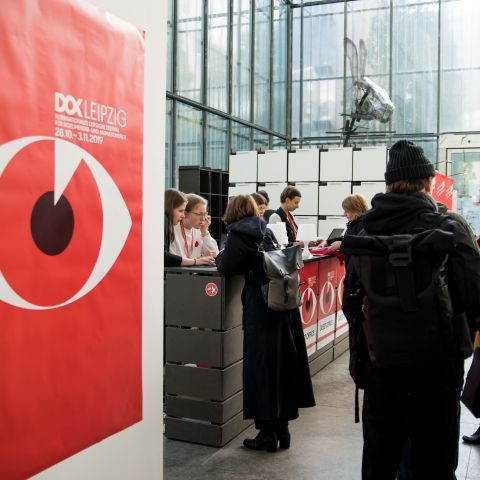 Susann Jehnichen
Guest Office
Susann Jehnichen
Info and Events Team
Susann Jehnichen
Cinema Assistants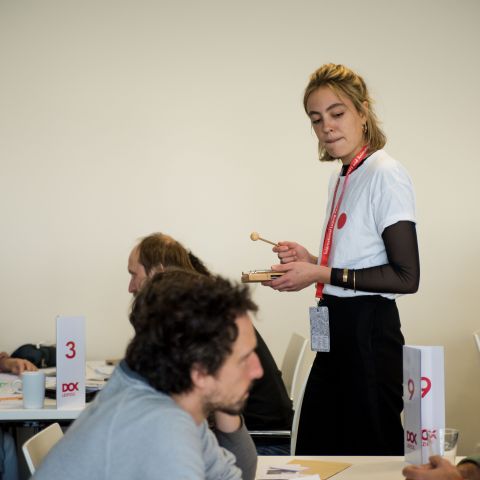 Susann Jehnichen
DOK Industry
Susann Jehnichen
DOK Neuland (Exhibition or Assembly and Dismantling)
Susann Jehnichen
Technical Department
Susann Jehnichen
Runner