Volunteering
default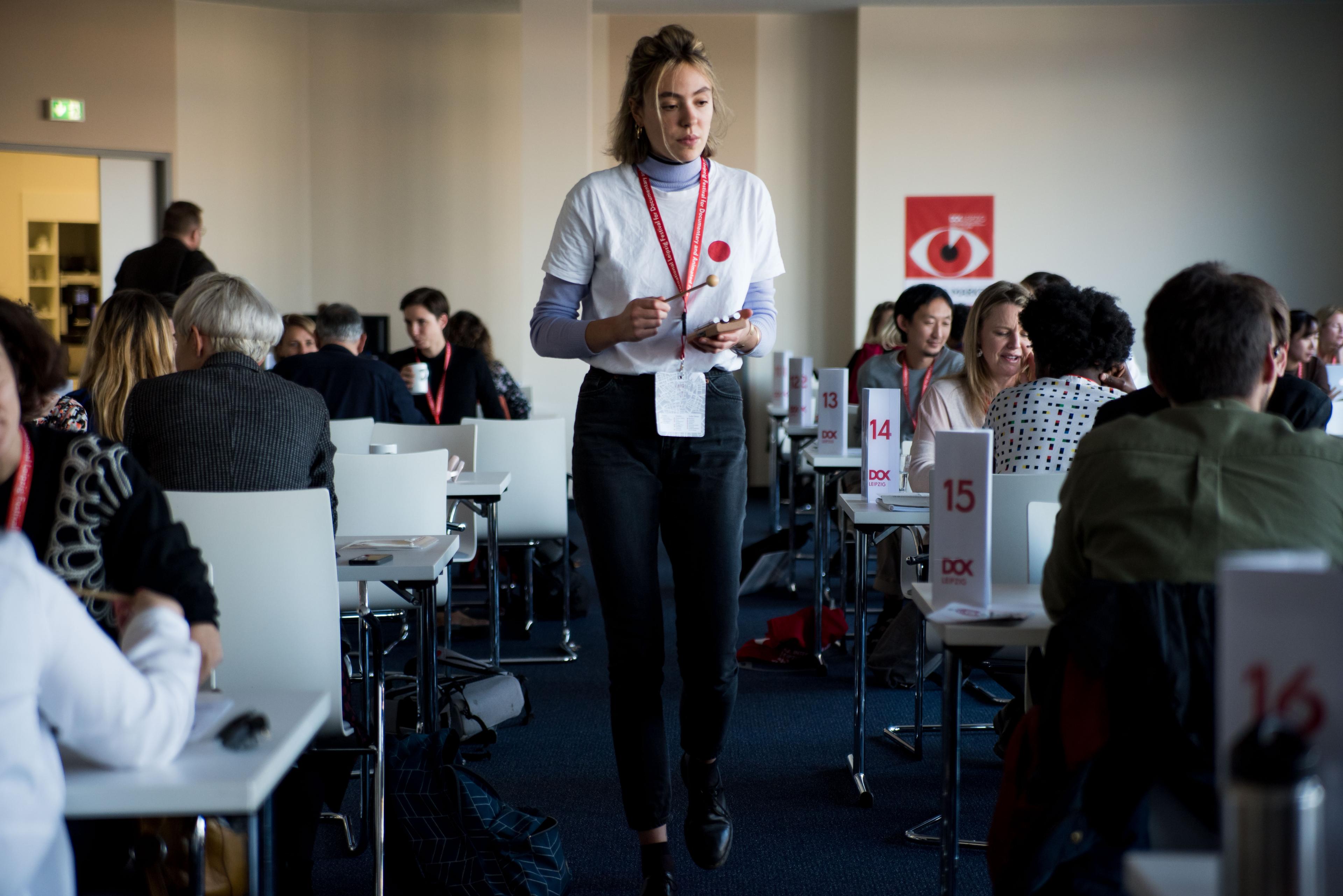 Registration for 2020 volunteering begins in late summer.

Without our volunteers there would be no DOK Leipzig. Thanks to the support of these dozens of people who give us their time year after year, thousands of guests are able to come together in a professional and relaxed atmosphere to celebrate and discuss artistic films.
Our volunteers are on location everywhere, working on all parts of the festival. They not only welcome and advise guests and audience members, they also help in the cinema, with talks or at the interactive exhibition DOK Neuland. Inspiring guests with their enthusiasm at every turn, our volunteers are the face of the festival.
Was mache ich als Volunteer?
Als Volunteer kannst Du in allen Bereichen des Festivals aushelfen – vom Ticketing über die Kinobetreuung bis hin zur Unterstützung bei Special Events. Du bist ein wichtiger Teil des Teams und trägst zu einer erfolgreichen und reibungslosen Durchführung des Festivals bei.
Was habe ich vom Volunteering?
Du tauschst Zeit gegen Erlebnisse. Ein Volunteering bei DOK Leipzig bietet Dir die Gelegenheit, eines der wichtigsten und langlebigsten Filmfestivals hautnah mitzuerleben und hinter die Kulissen zu blicken. Du hast die Möglichkeit, Filmemacher*innen, Produzent*innen und andere Persönlichkeiten aus der Filmbranche kennenzulernen und ins Gespräch zu kommen. Mit Deiner Team-Akkreditierung erhältst Du kostenlose Tickets zu den Filmvorstellungen und kannst mit als erstes Weltpremieren schauen. Außerdem gibt's den wundervollen Volunteer-Pulli und einen vollgepackten DOK Leipzig Beutel.
Was sollte ich als Volunteer mitbringen?
Du bist offen, freundlich und kommunizierst gern? Wunderbar. Wir sind auf der Suche nach genau diesen Qualitäten, kombiniert mit einer positiven Einstellung und Begeisterungsfähigkeit. Schließlich sind unsere Volunteers oft die ersten persönlichen Kontaktpunkte zwischen Publikum und Festival. Sehr gute deutsche und englische Sprachkenntnisse sind besonders bei den Tätigkeiten im Umgang mit Gästen und Zuschauer*innen wichtig. Wir wünschen uns von Dir Flexibilität und empfehlen wärmstens, einen freien Kopf mitzubringen – damit Du Dich voll und ganz in den Festivaltrubel werfen und das Ganze auch so richtig genießen kannst.
Gibt es Einschränkungen für meine Bewerbung?
Wir suchen nach Volunteers aller Altersgruppen, Du solltest jedoch zu Beginn des Festivals mindestens 18 Jahre alt sein. Außerdem sind manche Arbeitsbereiche nicht barrierefrei zugänglich. Wir beantworten gerne Fragen zum Thema Volunteering und Barrierefreiheit unter info [at] dok-leipzig [dot] de
Wie sieht die zeitliche Einteilung aus?
Volunteers arbeiten die ganze Woche über flexibel. Eine Schicht dauert normalerweise etwa 6 Stunden pro Tag, die tatsächliche Arbeitszeit hängt aber vom Festivalprogramm und Deinem Einsatzbereich ab. Um das Festival voll und ganz auskosten zu können, empfehlen wir, die ganze Woche vom Studium/der Arbeit frei zu nehmen. So hast Du genug Zeit, Filme zu schauen und an anderen Festivalangeboten teilzunehmen.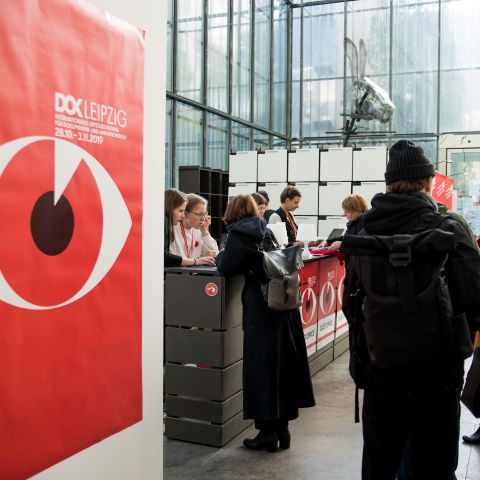 Susann Jehnichen
Gästebüro
Susann Jehnichen
Info- und Events-Team
Susann Jehnichen
Kinohelfer*in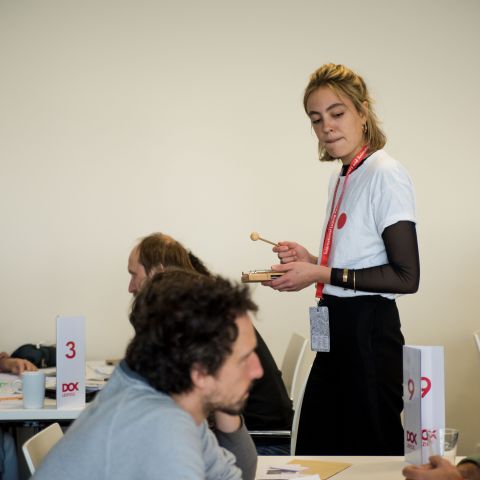 Susann Jehnichen
DOK Industry
Susann Jehnichen
DOK Neuland (Ausstellung oder Auf- und Abbau)
Susann Jehnichen
Technik
Susann Jehnichen
Runner