DOK Archive Market
default
DOK Industry continues to focus on archives and archive research presenting the second edition of DOK Archive Market.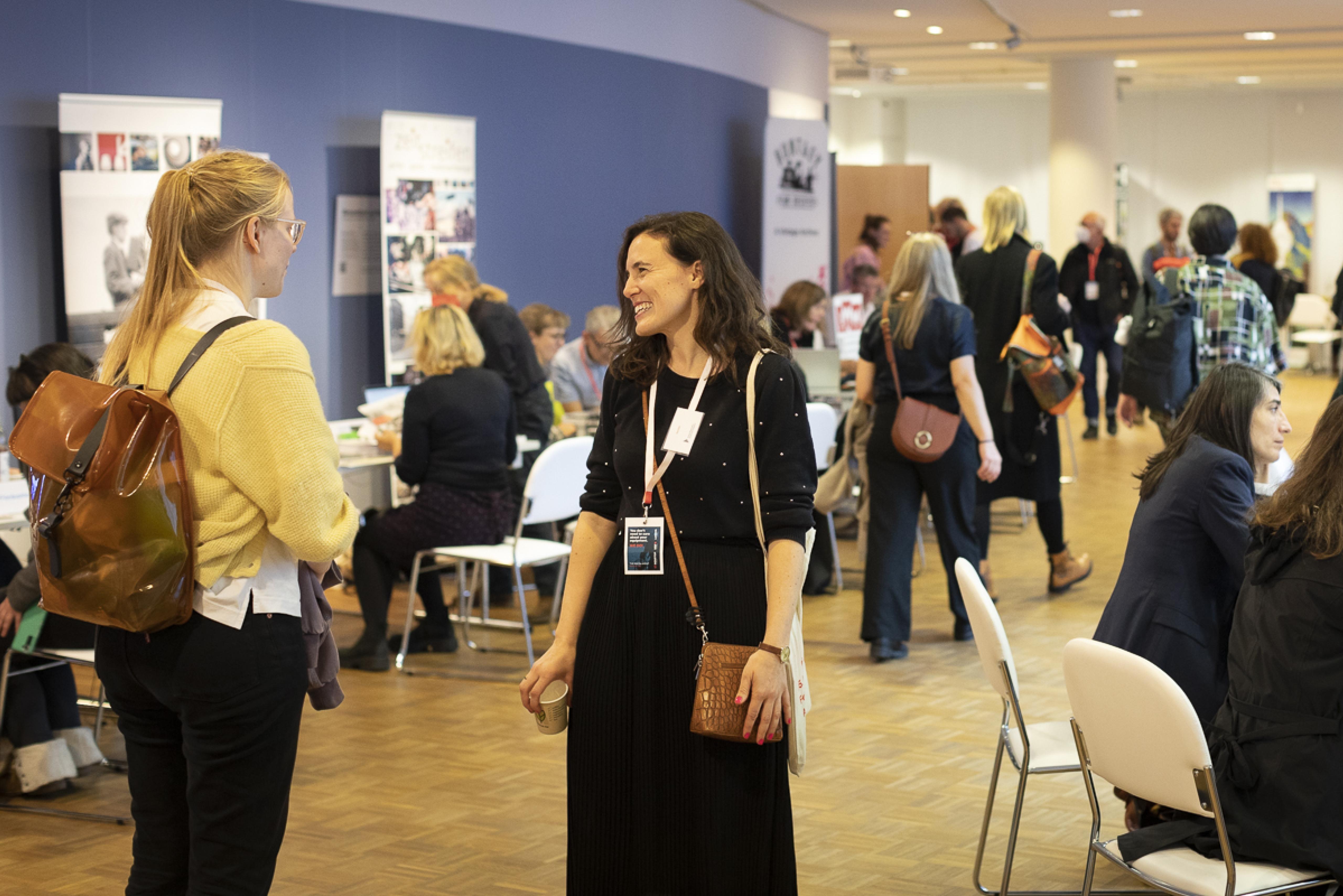 About
On 12 October 2023, we invite accredited festival visitors to meet with international archives at the DOK Archive Market, find out about their footage and stills collections and forge connections with the archive representatives.
The accompanying panel programme presents exciting discussions offering insights into the nuts and bolts of archival research, production and rights clearances.
In one-on-one speed consultations archive researchers and archive producers give concrete advice on researching and licensing footage for documentary projects.
---
Access:
Accredited guests welcome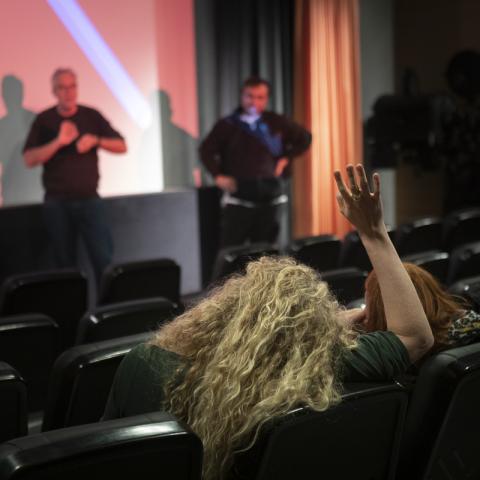 Viktoria Conzelmann
Film Screening
Hidden Gems from the Collections of Bundesarchiv and Landesfilmsammlung Baden-Württemberg
"Steine geben Brot"
"Bahn frei!"
"Stuttgart Mi Amor"
Read more about the films below.
---
Access:
No tickets needed, just bring your accreditation. Admission on first come first served basis
Archive Producers: International Collaborations and Networking
Archive Producers from the UK, France and Germany discuss the status quo of archival research in their respective countries detailing how the different financing- and production systems impact archive research. The panellists will compare notes on the challenges they are currently facing, especially in the aftermath of the Corona pandemic, and delineate the significance of national and international networks and connections for their work.
Find out what types of professional networks already exist in their countries, how networking processes are organised, what role events like the DOK Archive Market play as meeting places for the industry and how other actors in the industry benefit from the networking of Archive Producers.
Moderator:
Christin Köppen
Archive Producer GRAP, Germany
Panellists:
Morgane Barrier, Archive Producer, France
Steve Bergson, Archive Producer, UK
Monika Preischl, Archive Producer, Germany
Reimagining Archives
Archival Practices in the Context of Cultural Institutions and Heritage
Representatives of the Landesfilmsammlung, the central archive for the Baden-Württemberg's film heritage, and the film archive of the Bundesarchiv, the German Federal Archives, discuss the role of their institutions in regards to new strategies of opening their collections and delineate measures to facilitate easier and wider access to their enourmous film libraries. Be part of the discussion and exchange of expertise featuring specialists' knowledge in the areas of preservation, digitization and copyright questions. 
Moderator: 
Monika Preischl
Archive Producer GRAP, Germany
Panellists:
Dr. Adelheid Heftberger, Bundesarchiv
Anna Leippe, Landesfilmsammlung Baden-Württemberg
Daniel Schindler, Landesfilmsammlung Baden-Württemberg
Meet the Experts: Meetings
DOK Industry participants are invited to consult with archive researchers and archive producers on researching and licensing footage for documentary projects. On-site registration at the information counter during the event. First come, first served.
Funded by the European Union. Views and opinions expressed are however those of the author(s) only and do not necessarily reflect those of the European Union or the MEDIA sub-programme of Creative Europe. Neither the European Union nor the granting authority can be held responsible for them.