DOK Industry Podcasts
default
DOK Industry Podcasts are portable discussions. Tune in, gain insights and listen to fresh perspectives! Curated and moderated by members from the Programmers of Colour Collective and The What's Up With Docs Podcast.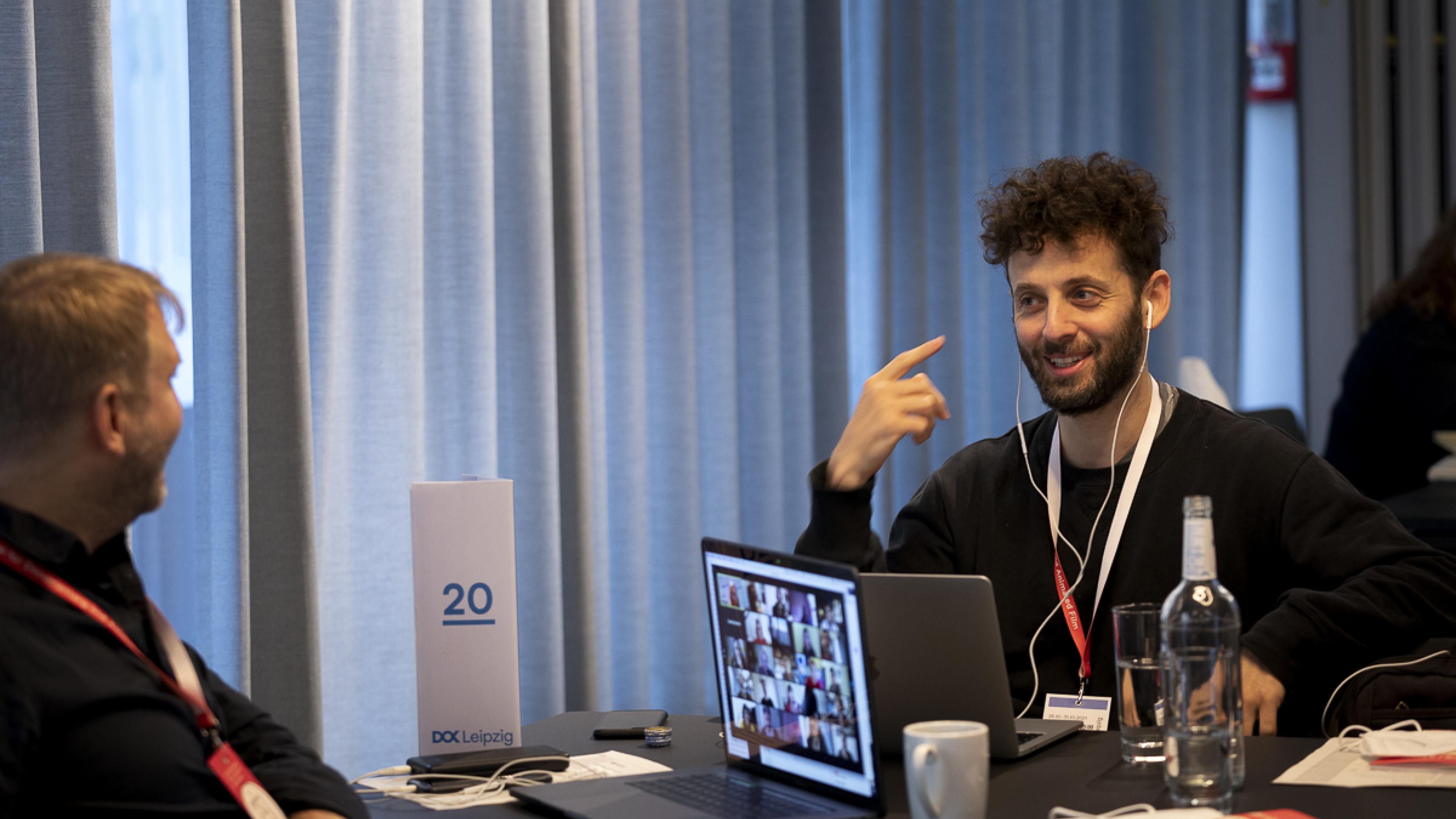 About
Starting 2020, DOK Industry has implemented a series of podcasts with contributors from POC2 Programmers of Colour Collective and The What's Up With Docs Podcast, featuring talks and discussions around the – uneven – distribution of resources in the documentary landscape and lack of access to finance, distribution and to those in gatekeeping, editorial and curatorial positions for creatives and professionals from equity seeking groups.
With this year's series of podcasts, we continue and expand on a selection of the topics and themes introduced in 2020 and use this opportunity to chart developments in the industry during the last 12 months and to follow-up on the conversation with some of the contributors. We are very pleased to welcome back curators and moderators from the POC2 Programmers of Colour Collective and The What's Up With Docs Podcast and look forward to highlighting and celebrating the ideas, themes and discussions they will bring to the DOK Industry podcasts.
Curators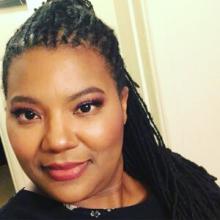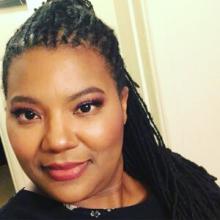 Toni Bell
Consultant, Impact Producer
What's Up With Docs Podcast
Creator & Host
Toni Bell is the creator and host of the What's Up with Docs Podcast. She has worked in the documentary field for close to 10 years. Her foray into documentary film began when she started writing and editing the newsletter for the Black Association of Documentary Filmmakers – West.
This led to her first gig as a production assistant then an archival researcher for the film, Bridging the Divide: Tom Bradley and the Politics of Race, which was aired nationally on PBS.  Since then, she has conducted archival research for several films and television shows, including Centric's "Being." She is the Impact Strategist for Looky Looky Pictures, where she has worked on films such as Building the American Dream, Councilwoman, Through the Night, and And She Can Be Next. She has been a speaker, panelist, mentor, and juror at documentary film festivals and labs such as NALIP, Dok Leipzig, HotDocs, IFPWeek, Outfest, Docs by the Sea, and the Big Sky Documentary Film Festival. She serves on the advisory board of the Southeast European Film Festival.
Toni is also part of the inaugural cohort of Art Equity's BIPOC Leadership Circle is designed to center, support, and address experiences of BIPOC leaders of cultural institutions. She is the former Filmmaker Services Manager at the International Documentary Association, where she was responsible for handling the day-to-day operations of the fiscal sponsorship program. She curated the IDA's DocuClub work-in-progress screening series, of which many of the films have premiered at film festivals such as Sundance, Tribeca, and CPH: Dox. She holds a MAT-TESOL and an M.A. in Visual Anthropology from USC, an M.F.A in Creative Writing from Naropa University, and a certificate in professional screenwriting from UCLA.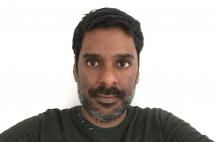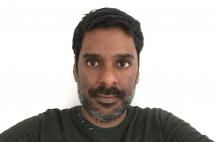 Jonathan Ali
Programmer and Curator
Jonathan Ali is a film curator and programmer. Based in London, he is Director of Programming for the Caribbean-themed Third Horizon Film Festival in Miami, Florida. He has been a programme advisor for Sheffield Doc/Fest and Open City Documentary Festival and has held programming roles at Alchemy Film and Moving Image Festival, Tribeca Film Festival, Toronto International Film Festival, and Trinidad and Tobago Film Festival, among others. He is co-founder of the Twelve30 Collective, which screens Caribbean cinema in the UK.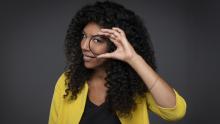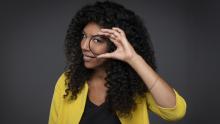 Claire Diao
Distributor, Film Critic
Sudu Connexion, Awotele
CEO, Director of publication
Member of the Director's Fortnight Selection Committee, moderator of the Clermont-Ferrand Short Film Q&As, Claire Diao is a French and Burkinabè Film Critic and Distributor. She founded in 2013 the Quartiers Lointains shortfilm touring program, co-founded in 2015 the PanAfrican Film Critic Magazine AWOTELE and is the CEO of the panAfrican distribution company Sudu Connexion since 2016. Her essay, Double Vague, le nouveau souffle du cinéma français (Au Diable Vauvert ed., 2017) received the Beaumarchais Medal from the French Authors Society (SACD) in 2018. Diao hosted the TV show Cine Le Mag and takes part to Le Cercle, on Canal Plus. She is also a member of the Burkinabe Film Critic Organization (ASCRIC-B) and the African Film Critic Federation (FACC).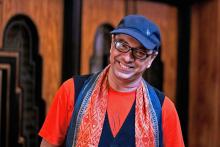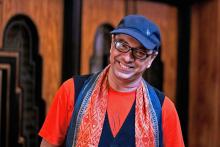 Sridhar Rangayan
Filmmaker
KASHISH Mumbai International Queer FF
Festival Director
Sridhar Rangayan wears many caps – of a filmmaker, writer, activist and festival director. His award winning films The Pink Mirror, Yours Emotionally, Purple Skies, Breaking Free and Evening Shadows are at the forefront of India's emergent queer cinema movement. He won the National Award for Best Editing for his film Breaking Free, and his film Evening Shadows has won 24 international awards and screened at 75 festivals, and now streaming on Netflix. He is the Founder Festival Director of KASHISH Mumbai International Queer Film Festival, South Asia's biggest LGBTQIA+ film festival and the most well known in India for the past 11 years. He has served on the jury of several leading film festivals such as Berlinale, Outfest, Iris Prize, Mardi Gras, Image+Nation and Movies That Matter. He is a founder trustee of The Humsafar Trust, India's largest LGBTQ CBO, and also a founding facilitator for Sweekar – The Rainbow Parents, a support group for parents of LGBTQ children.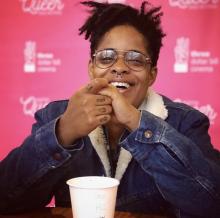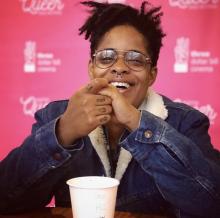 Shakira Refos
Education Outreach Manager
California Film Institute
Film Festival Education, Public & Strategic Programming, Anti-Racism Advocate
Shakira is an educator from The Netherlands who joined the California Film Institute's Education Department by way of the Sarasota Film Festival and Sundance Institute. With a deep passion for storytelling Shakira attributes her drive for community, justice and common sense from the cultures of her Mother and Father hailing from Suriname and Trinidad respectively.
Her career has been dedicated to empowering young independent thinkers through the exploration of art history and creative expression—prioritizing equitable praxis through engagements with film as well as demystifying the path for BIPOC students to becoming film fest administrators and curators. You'll often hear her shouting "WE NEED MORE BLACK PROGRAMMERS!!" from the rooftops of her current home and office in the Bay Area, CA to anyone who will listen … .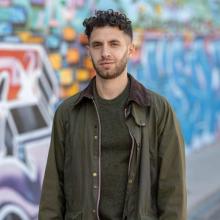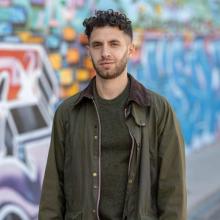 Jad Salfiti
Journalist
Based in Berlin, Jad Salfiti is a British-Palestinian film journalist specializing in the intersection of culture and politics. He frequently contributes video reports to BBC's Talking Movies and has written extensively for a wide range of media, including The Guardian and Al Jazeera English.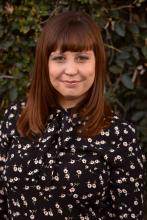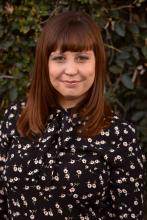 Ranell Shubert
Podcaster, Consultant
What's Up With Docs Podcast
Producer
Ranell Shubert is the Producer of the What's Up with Docs podcast and provides consultation to documentary filmmakers in all phases of production. She is also a fierce co-conspirator in the disabled filmmaking community and advises nonprofits and other film organizations on how to host accessible events for everyone. She is the former Educational Programs Manager and IDA Awards Competition Manager at the International Documentary Association. Ranell programmed and managed IDA's signature Conversation Series, as well as masterclasses and workshops that enhance filmmakers' knowledge of the craft, spotlight nonfiction leaders in the entertainment industry, and hosted filmmaker-only "behind the scenes" conversations as well as skill-building in new media and technology. She was also the lead programmer for the IDA's biennial Getting Real Documentary Conference.
First season of DOK Industry Podcasts is accessible for everyone!
With our 2020 DOK Industry edition, we've launched our first podcast series. All nine episodes are still available for free on SoundCloud. Follow this link to discover the complete season 1. Enjoy!
Languages: English & French
---
Realised in partnership with The What's Up with Docs Podcast, POC2 Programmers of Colour Collective, Lucy Mukerjee and Themba Bhebhe, Independent Film Industry Programmer.
Realised in partnership with: