DOK Industry Podcasts
default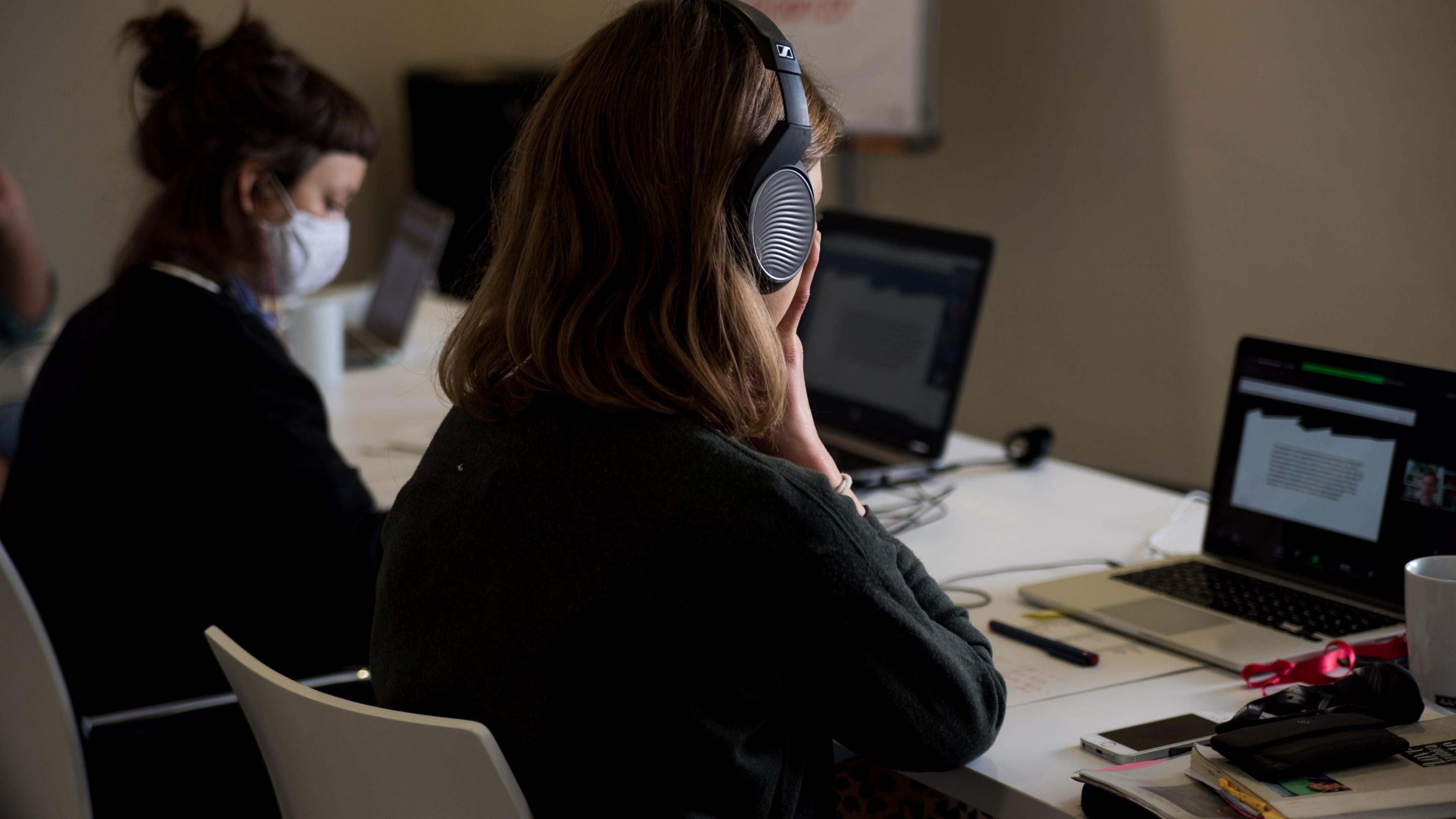 DOK Industry Podcasts are portable discussions for our accredited guests. Topics in 2020: decolonising the documentary industry, the industry under COVID-19 restrictions and VR practice.

Film festivals are usually places for encounters and discussions, a space where people who often work in a certain isolation can meet. To us, our festival represents joy and celebration, and finding ways to translate this into a digital platform has been challenging. But we are embracing the new possibilities, and for the first time we have produced a series of podcasts, giving our guests the opportunity to turn their screens off and take a portable discussion with them.
These DOK Industry Podcasts, produced in collaboration with new partners, tackle different subjects, but many look at decolonising the documentary industry, the systemic discrimination particularly BIPOC professionals face in our field, and also at stories of resistance and the fight for change. 2020 is a watershed moment: life as we know it has been turned totally upside down. Proposals, prototypes, and the work of marginalised members of our documentary community are amplified in this series of discussions, capturing the zeitgeist and contemporary debate on topics such as story ownership, curation, and frames of representation.
---
Realised in partnership with What's Up with Docs, POC2 Programmers of Colour Collective and Themba Bhebhe, Independent Film Industry Programmer.
DOK Industry Podcasts are now available free for everyone!
Languages: English & French
You can download them directly in our media library or hear them via Soundcloud. Enjoy!
Afro-Indigenous: Allyship & Solidarity Onscreen
This conversation explores the many ways in which alliances, solidarities and joint platforms are being formed in Latin America between Indigenous-led film organizations and those led by Afro-descended peoples. 
The speakers will exchange their expertise, experiences and perspectives in order to shed light on these collaborations, paying close attention to the current context of paradigm upheaval as well as the historical premises and future of such Afro-Indigenous allyship in Turtle Island.
Host:
Amalia Córdova (Latinx Digital Curator for New + Emerging Media, Center for Folklife and Cultural Heritage, Smithsonian Institution)
Guests:
David Hernández Palmar (CLACPI, The Wayaakua Indigenous Audiovisual Foundation of Venezuela),
Loreto Bustos Hernando (FicWallmapu), Fanny Huc (IFF Panamá)
Curated by: Themba Bhebhe
Language: English
Duration: 93 min
Female Gazes: Euzhan Palcy x Alice Diop
From the Oscars to the Césars, the needle of French cinema has been brought forward by a series of public debates on gender parity, inclusion and the representation of Black and other marginalised groups onscreen. Euzhan Palcy was the first woman to receive a César award by the prestigious Académie des César in 1984. Alice Diop more recently received a César for her documentary Towards Tenderness more recently in 2017 (in ex æquo with filmmaker Maïmouna Doucouré).
In the 33 years which span the awards handed down to both Black French women filmmakers, has their filmmaking gaze changed? Has the industry to which they belong made progress? 
Host:
Claire Diao (Sudu Connextion, AWOTELE)
Guests: 
Euzhan Palcy
Alice Diop
Curated by:
Themba Bhebhe
Language: French
Duration: 68 min
Who is Missing From the Coming-of-Age Narrative
As an educator Shakira Refos is always thinking about the population she serves, her students. In prioritising Black kids in her work, she's always confronted by the challenge to find the same precious films for their age in which they can see their everyday struggles reflected back to them. Struggles they face by simply and sweetly living their lives as teenagers. Her wish is to see more Black joy in documentary film.
Let's start by having an honest conversation about whiteness and the role arts administrators play on the self-perception of Black kids through the media culture we curate.
Host:
Shakira Refos (California Film Institute)
Guests:
Celeste Truffaut Wong (Mill Valley Film Festival)
Nathan Murthy
Curated by:
Lucy Mukerjee (POC2 Programmers of Colour Collective)
Language: English
Duration: 77 min
Africa is a Continent Goddammit
"If Africans do not tell their own stories, Africa will disappear." (Ousmane Sembene). In this podcast episode, Chioma Onyenwe and Theresa Hill tell us about some of their favourite African documentaries made by African filmmakers.
Host:
Chioma Onyenwe (AFRIFF)
Guest:
Theresa Hill (AfriDocs)
Curated by: 
Lucy Mukerjee (POC2 Programmers of Colour Collective)
Language: English
Duration: 67 min
Stepping into New Streams
Reflecting on current calls to decolonise documentary film practices and to expand filmic canons, filmmaker Rosine Mbakam (The Two Faces of a Bamiléké Woman, Chez Jolie Coiffure) and festival founder and director Mahen Bonetti discuss the particulars of community-oriented production and exhibition practices with independent programmer Abby Sun.
Host:
Abby Sun (The DocYard)
Guests:
Mahen Bonetti (New York African Film Festival),
Rosine Mbakam (Tândor Productions)
Curated by:
Lucy Mukerjee (POC2 Programmers of Colour Collective)
Language: English
Duration: 62 min
Little Things Say So Much – Making a Short in COVID Times
When the COVID-19 pandemic hit and affected people all around the world, filmmakers Mohammad Reza Eyni and Sara Khaki started making a short documentary about their experience in quarantine from their home in Teheran and found a partner in The Guardian to release the film.
Head of Documentaries Lindsay Poulton speaks with them about their experience working together on this short and what it means to connect with audiences in a time of isolation and disruption. You can watch "Our Iranian Lockdown" on The Guardian platform.
Guests:
Lindsay Poulton (The Guardian),
Sara Khaki (Gandom Films Productions),
Mohammad Reza Eyni (Gandom Films Production)
Curated by: Ulrike Schmidt (DOK Leipzig)
Language: English
Duration: 49 min
What's Up With Docs Podcast feat. Geeta Gandbhir and Jessica Devaney – "Fight the Power"
Toni Bell speaks with Jessica Devaney, the founder and president of Multitude Films an LGBTQ-led independent production company and Emmy, Academy and Peabody Award winning director, producer and editor Geeta Gandbhir.
They examine the colonial roots of the documentary craft, the harmful and sometimes violent ways these practices and points of view are still upheld within the industry by filmmakers, funders and other so called gate keepers and what needs to be done to make the change.
Host: Toni Bell (What's Up With Doc Podcast)
Guests: Jessica Devaney (Multitude Films), Geeta Gandbhir (G2P2 Films)
Curated by: Toni Bell, Ranell Shubert (What's Up With Docs Podcast)
Language: English
Duration: 91 min
What's Up With Docs Podcast feat. Quentin VerCetty – "Dela Move"
Toni Bell speaks with award-winning, multidisciplinary, visual griot, artpreneur, art educator, artivist and ever-growing interstellar tree Quentin VerCetty. He is one of the founding members of the Black Speculative Arts Movement, founded in Toronto in 2016 and co-editor of the first Canadian Afrofuturism book entitled "Cosmic Underground Northside: An Incantation of Black Canadian Speculative Discourse and Innerstandings".
The term Afrofuturism adresses themes and concerns of the African diaspora through techno-culture and science fiction, envisioning Black futures that come from Afro diasporic experiences. Quentin explains his understanding and vision of Afrofuturism, which includes to look into our past, to conquer the challenges of the present, so we can create an egalitarian future.
Host: Toni Bell (What's Up With Doc Podcast)
Guests: Quentin VerCetty (VerCetty Made It Studios)
Curated by: Toni Bell, Ranell Shubert (What's Up With Docs Podcast)
Language: English
Duration: 94 min
Mapping the Infinite Heart of Documentary with BIPOC Storytellers
How are BIPOC filmmakers uniquely dedicated to the practice of mapping joy and liberation?
This conversation will focus on the films that exist as living maps, emotional, spiritual, or geographic, invitations to locate our own quest to develop belonging and resilience in relationship to each other as an act of infinite heart.
Host:
Martine Joelle McDonald (Practice Wonder)
Guests:
Jheanelle Brown (Los Angeles Filmforum),
Maria-Christina Villasénor (New York Int'l Children's Film Festival)
Curated by:
Lucy Mukerjee (POC2 Programmers of Colour Collective)
Language: English
Duration: 77 min
Realised in partnership with: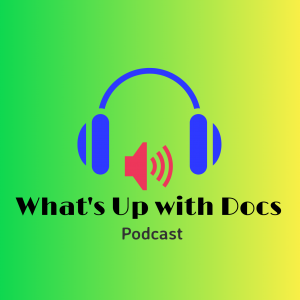 DOK Industry Programme is co-funded and supported by the Creative Europe MEDIA Programme of the European Union.